← Back
Which is the Most Realistic E-cigarette in 2019?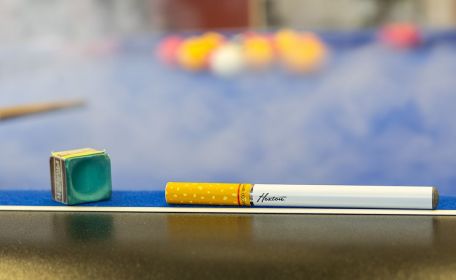 To some people, replicating the look and feel of a cigarette is the most important aspect of shopping for an ecig.
This is often Phase 1 of the transition from traditional smoking, as it enables the most seamless switch and gives the individual their best chance of quitting for good. 'Realistic' is a multi-faceted word, meaning there are several aspects to consider, namely taste, look and nicotine content. Let's explore what is available right now and weigh up which is best for the true-to-life cigarette experience and therefore the best electronic cigarette to quit smoking.
So, which brand has created the most realistic ecig?
First, let's look at the way the cigarette needs to
look
and feel in your hand. The 'cigalike' style device is your best bet here. Fortunately, there's quite the range available as we head into 2019! Cigalike or cigarette-style kits use standard cigarette dimensions and have a glow-tip which lights up when you draw. The orange part, where you hold the device, is where the e-liquid is stored. Devices in this style can either be disposable (used once) or use cartomizers, which are screw on refills containing e-liquid.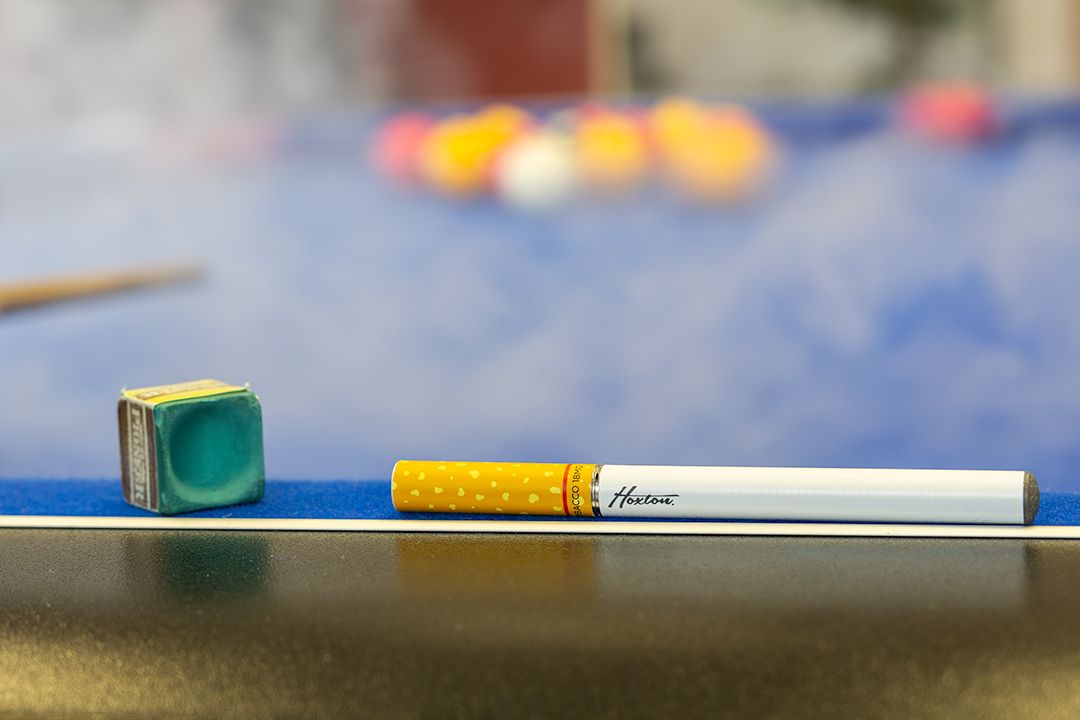 So, which looks the most realistic looking e-cigarette? Well, that comes down to preference. Most cigarette-style models have a similar appearance, but for us, the
Hoxton Classic
or 10 Motives starter kit takes the prize here! They feel sturdy in the hand and provide an authentic draw when activated. Some choose to opt for a black kit, as this steers away from the faux-cigarette appearance. If a black kit sounds more up your street, check out the
Logic Curv
or
Hoxton Black Edition
.
What about taste?
Taste, again, comes down to preference. That said, in this post we're focusing on which provide the most realistic cigarette-esque taste. Here, the
VIP standard starter kit
deserves a mention. It's been praised for having a taste and draw which is pretty close to the real deal. To sweeten the deal, VIP also has an extensive range of cartomizer refills which cater to all different tastes. There are three unique tobacco offerings (USA tobacco, British Gold and Virginia rolling), as well as several sweet and fruity options should you choose to move on to those. The
Logic Curv Tobacco flavour E-Tips
(the screw on refill cartridges for the Logic Curv) also have a great Tobacco option. The flavour is strong, the caps last well and the e-liquid is of excellent quality.
How about nicotine content? Which is the best craving-busting kit?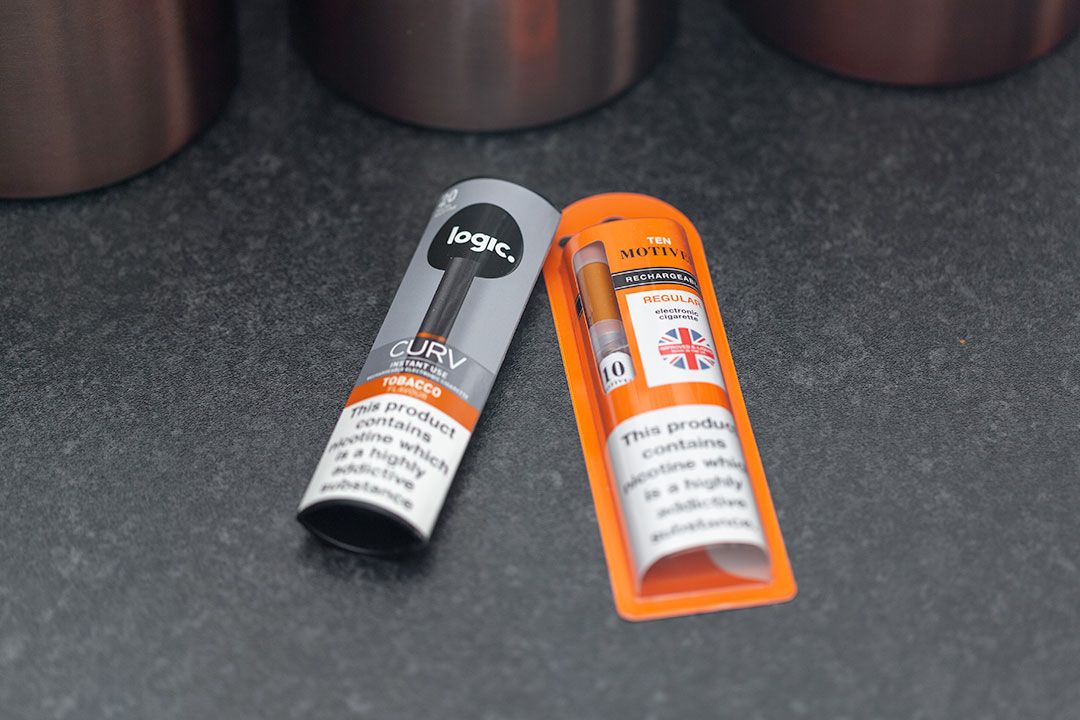 Most brands have caught on that cigarette-style models are commonly used as a tool for quitting. This means they have scaled the nicotine content accordingly, ensuring you are able to manage, keep track and understand the amount of nicotine in each kit or refill. That said, there are still variations in what strengths are available and who they may be suited to. Below are the different cigarette-style devices available and the nicotine content (in mg) options:
The Hoxton Classic - 18mg
10 Motives Start Kit - 11mg, 16mg, 18mg, 20mg
VIP Standard Starter Kit - 11mg, 16mg, 20mg (also compatible with Halo refills, which come in 6mg and nicotine free options too!)
Socialites Cigalike - 12mg, 18mg
Logic Curv - 18mg
What do these numbers mean?
Nicotine content controls how much nicotine you'll get from the device with every draw (inhale), and is typically measured in milligrams (mg). A 20mg refill is 2% nicotine, which is the highest available in the UK. Those who have moved on to an e-cigarette from smoking are best opting for the stronger strength cartomizers as they provide more of a kick on activation. In the average cigarette, there is estimated to be around 12mg of nicotine, but the
content can range from 8 to 20 milligrams
. This explains why higher strengths are better suited to ex-smokers.
So why do some offer lower strength options?
Those who use e-cigarettes as a means to quit smoking may wish to cease nicotine consumption completely in the long-run, and staggered strengths are a great way to do so. In this field, the 10 Motives kit takes the baton. Their cartomizers are available in well-staggered strengths to support those who are looking to wean themselves away from nicotine. Opting for the 20mg at first is a good move, but reducing your choice slowly from 20 to 18, to 16 and so on is made easy with this kit. Such small increments won't be particularly noticeable, but you are likely to see results.
What's the verdict?
Currently, the best and most realistic kits for quitting smoking are as follows:
Want to explore a range of e-cigarettes or check out some more information about any of the products mentioned above? The Electric Tobacconist Vape Shop stocks a huge range of devices, e-liquids and accessories, so we have you covered.
Published June 4th, 2014. Updated January 16th, 2019.