Disposable Vapes
Disposables are perfect for those new to vaping. All kits come fully charged and pre-filled with e-liquid, so can be used straight out of the box. If you're looking to make the switch to e-cigarettes, or simply want a hassle-free backup kit, a disposable vape is a great choice.

What are Disposable Vapes?
Disposable vapes are pre-filled compact devices with pre-charged batteries, often assuming a vape pen design. As no assembly, refilling and recharging is required, these can be vaped straight out of the box! This method of vaping appeals to the following:
Those who are just starting their vaping journey and want something simple to use
Experienced vapers who no longer want to deal with the hassle of setting up and maintaining a refillable vape kit
Vapers who like having a backup device they can use when needed
Disposable vapes offer roughly 600 puffs (although this can be more or less) and can last up to just over a full day before depleting; however, this differs for every individual as it depends on the length and strength of your draw. They usually tend to come in 20mg nicotine strengths and contain nic salt e-liquid, but many brands offer 10mg and even nicotine-free variants, catering to all types of vapers. Once your disposable has run out, this can be disposed of - no pun intended!
Different Types of Disposable Vapes
When disposable vape kits were first introduced to the vaping industry, cigalikes were the most popular model. Cigalike disposables resemble the shape of an actual cigarette as well as the flavours (tobacco, menthol, etc.). Although these disposables may seem outdated, cigalikes are still a much more suitable alternative for ex-smokers who are switching to vaping and prefer to keep things as authentic as possible. The most popular cigalike brands we sell include 10 Motives, Hoxton, OK Vape, etc.
With improved technology, disposable vapes have now come a long way since cigalikes. Featuring a more contemporary design, disposable vapes now look stylish and colourful, offer smooth flavour and vapour production, last relatively longer than cigalikes and are available in a wide variety of flavours. Our most popular disposable vape brands include Elf Bar, Crystal Bar and the VUSE Go range.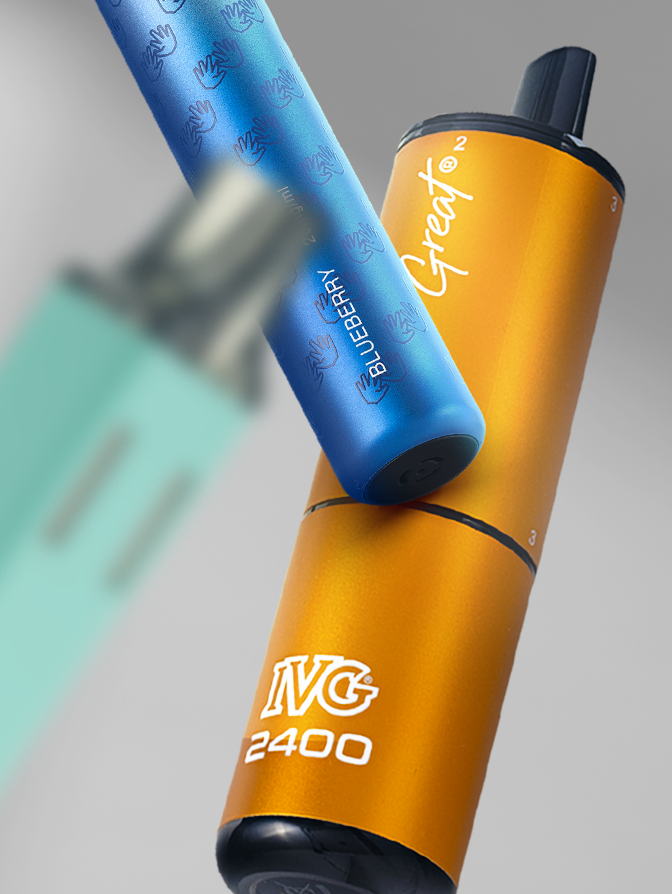 Other Reasons To Buy a Disposable Vape
The emergency

You might want to carry a disposable vape in your car or desk at work for when you need a quick nicotine fix there and then!

The day trip or night out

If you prefer not to carry your regular kit or if you're caught out with a dead battery, having a handy backup disposable vape in your pocket is ideal.

To let others have a try

You may want to have one on you at all times to show other people the advantages & seamlessness of switching to the electronic cigarette. They could even turn into valued Electric Tobacconist customers, just like you!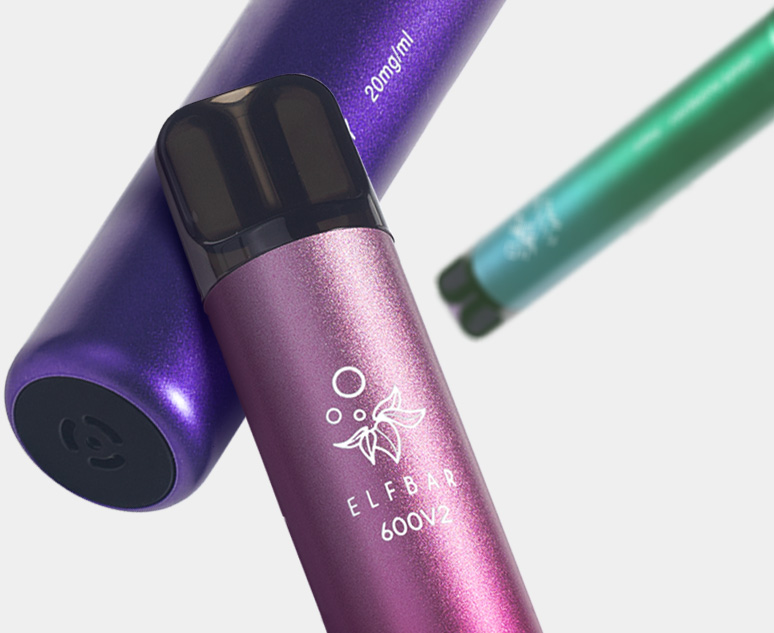 Which Disposable Vape is Best For Me?
The Electric Tobacconist has one of the largest ranges of disposable vapes in the UK (not to mention the largest disposable range in the USA), so why not try them all? You don't need to buy them all at once, but with free delivery on all UK orders over £20, you can take your time choosing the best disposable vape brand for your tastes! From cigalike disposables by 10 Motives to more modern disposables like the Elf Bar and Lost Mary, there is certainly a broad selection available. Rest assured that you will find one to suit your tastes!
Frequently Asked Questions
Can I take disposable vapes on an aeroplane?
Batteries or anything containing batteries are not permitted to be stored in your checked-in luggage, hence why people travel with their electronics in their cabin bags. Fortunately, you can keep up to 20 disposable vapes within your cabin luggage on the plane, which should be more than enough to tide you over on holiday!
How do I dispose of my disposable vapes?
Disposable vapes cannot be recycled in public or at-home bins; however, most local authorities allow you to throw away your single-use vapes at your local recycling centre. A majority of retailers, including The Electric Tobacconist, offer a take-back scheme where you can return your used vapes so the retailer recycles these on your behalf.
How do I recharge my disposable vape?
Unfortunately, disposable vapes are not designed to be recharged as they are for single use only. As a result, once your disposable runs out of charge/e-liquid, this will need to be disposed of correctly.