Nic Salts E-Liquid
If you are looking for a smoother and stronger vape, you should choose a nic salts formulation for your e-liquid. Nic salts, or nicotine salts, are a type of nicotine that is naturally found in tobacco leaves and bonded with benzoic acid. Nic salts have a lower pH level than freebase nicotine, which is the standard form of nicotine used in most e-liquids. This means that nic salts are less harsh on your throat, and can deliver a higher dose of nicotine without causing irritation. Nic salts can also mimic the sensation of smoking more closely, as they can provide a faster and longer-lasting nicotine hit. Nic salts are ideal for those who want to quit smoking, or who need a more satisfying vape. Nic salts can be used with any e-liquid flavour, but they are especially suited for fruity, minty, or tobacco flavours. Nic salts can also be used with any device, but they are best suited for low-power and high-resistance devices, such as pod systems or starter kits. Nic salts are available in different strengths, ranging from 5mg to 20mg. If you want to experience the benefits of nic salts, you can browse our wide selection of nic salts e-liquids on our website.



What are Nic Salts?
Nicotine salts, often termed nic salts, are found in the leaves of the tobacco plant, and are used in place of traditional freebase nicotine to deliver a smoother nicotine hit when vaping. It's sometimes the case that e-liquids with higher nicotine strengths can feel harsh or give you a scratchy feeling in your throat when vaped; nic salt e-liquids, however, give you a quick, cigarette-style rush without any unpleasant harshness. For a strong and satisfying nicotine experience, try out a nicotine salt e-liquid from our range!
Are Nic Salts for Me?
Nicotine salt vape juice is particularly popular with ex-smokers, as the nicotine delivery closely resembles that of smoking a traditional cigarette (a quick, intense rush of nicotine rather than a longer period of absorption). If you've just quit smoking and feel you need a high nicotine strength, but don't want the scratchy feeling that can accompany normal high-nicotine liquids, nic salts could be a great option for making the switch to vaping.
Nic salts are used in disposable vapes and most pod ranges, including JUUL pods, Vuse ePod cartridges and ELFA Pods, so if you're looking for a similar experience, a nicotine salt liquid for your kit could be the perfect choice! Using a refillable kit gives you more flavour options than a pre-filled pod mod, so if you're keen to try a wider range of juices, try something from our nicotine salt range!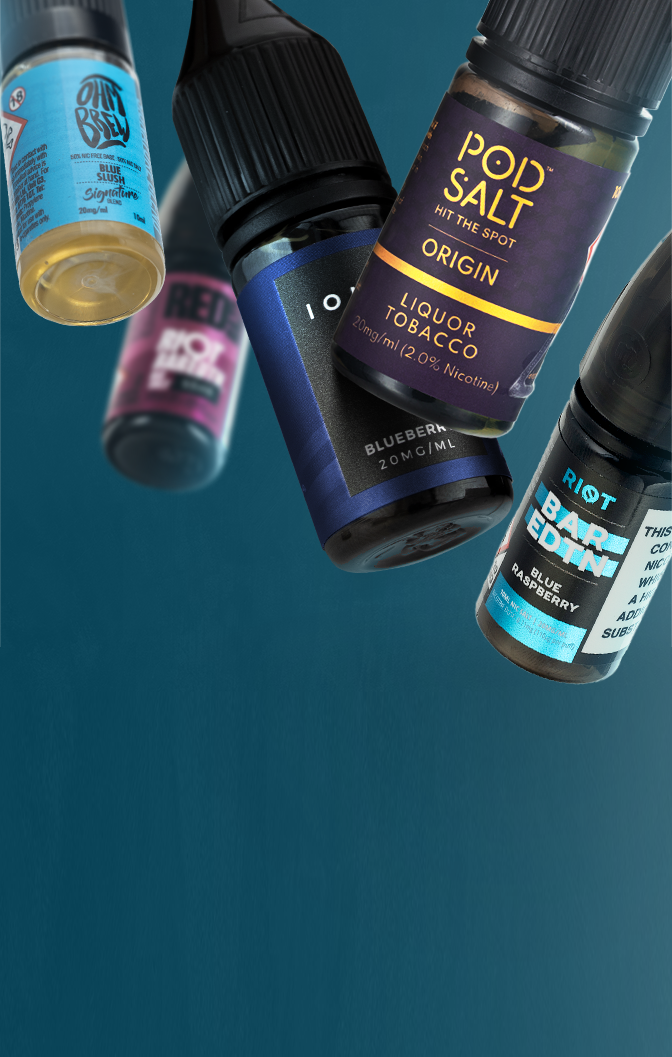 Frequently Asked Questions
Nicotine salts are a type of nicotine that naturally grows on tobacco leaves. When used in e-liquid, nic salts will vaporise at much lower temperatures than freebase and deliver a smooth inhale with fast nicotine absorption - this replicates the sensation of smoking a traditional cigarette! They typically adopt a 50/50 PG/VG ratio, making them suitable for a wide array of vape kits.
Nic salts are produced by extracting regular freebase nicotine from tobacco leaves and bonding it with benzoic acid. The acid helps neutralise the pH levels and alkalinity of the nicotine, resulting in a mellow throat hit. However, while the throat inhale may be smoother, the body rush is a lot quicker, mimicking the sensation of smoking a cigarette.
Which type of vape kits can I use Nicotine Salt E-liquids with?
As nicotine salts are mixed to a 50/50 PG/VG ratio, this makes them suitable with a variety of refillable pod kits and mouth-to-lung style vape kits.
Blogs on Nicotine Salts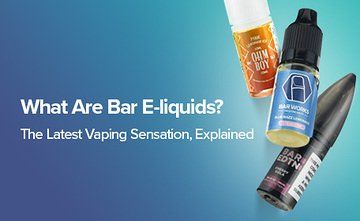 What Are Bar E-liquids? The Latest Vaping Sensation, Explained
It's no secret that 2022 was most definitely the year of disposable vapes. From Elf Bar and Crystal Bar to Elux and IVG Bar, ...
Read now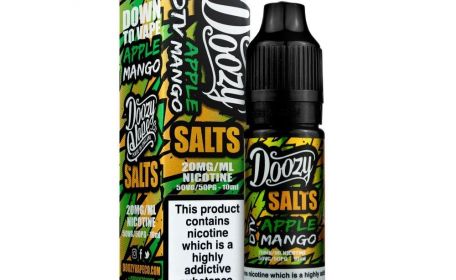 Best Nic Salt Juice for 2020
Looking for some great nic salts this year? Try some of our top choices. Nicotine salts not only offer the promise ...
Read now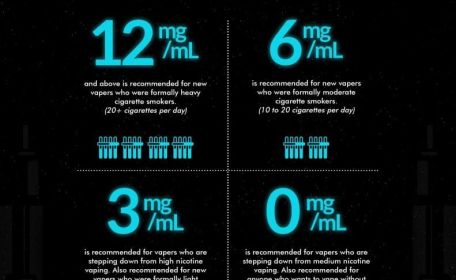 Vape Nicotine Levels: What Is Best for You?
It's not always easy to know how much nicotine is best in your vapes. Here's our guide. More people ...
Read now