← Back
Best Nic Salt Juice for 2020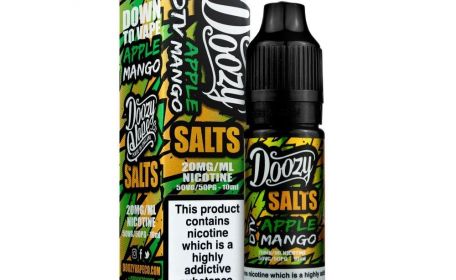 Looking for some great nic salts this year? Try some of our top choices.
Nicotine salts not only offer the promise of a deep and satisfying vape, but they also deliver, and that's incredibly important for every smoker battling to give up their unhealthy habit by vaping instead. Nicotine is combined with an acid base upon which a flavour is added to the e-juice. This all has the effect of giving the vaper an intensely smooth experience that avoids the harsh throat hit that can accompany VG and PG juices that use freebase nicotine.

Just as important, the nicotine blood-absorption rate with nic salts is higher, meaning you get your hit faster and feel the effects, which are similar to smoking, that you're after. Only in this case, you're not having all those thousands of toxic chemicals entering your system and leading to all kinds of health problems. Nicotine may be addictive, but, according to the NHS and other health authorities, it's relatively harmless in the adult human body.

So whether you have never tried nic salt e-liquids or you're a big fan, we've rounded up the best nic salt juices for 2020 that you can try.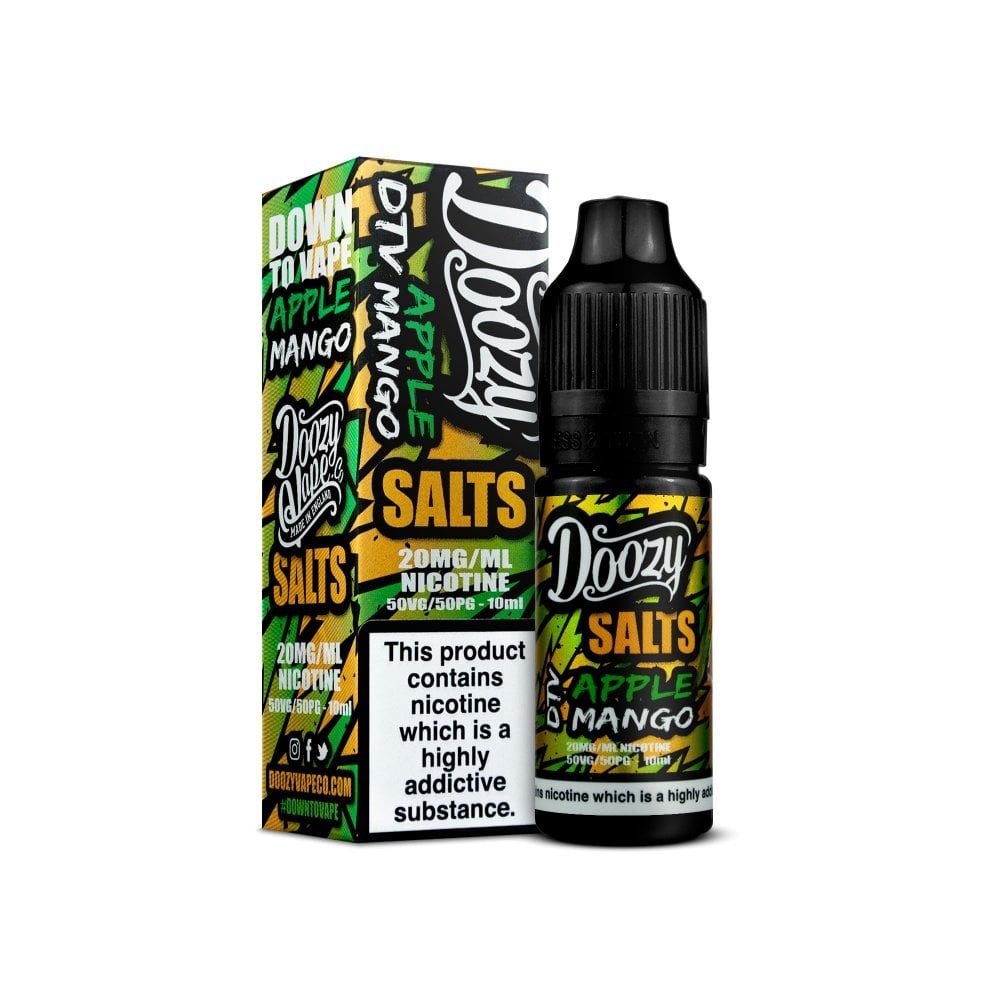 You know you're getting the very best in e-liquids when you choose Doozy. They're designed and created here in the UK by a team of vapers passionate about delivering the ultimate vaping experience. That's why they ensure all their new e-juices are thoroughly tested before they reach the shops, so you can be sure of top-class ingredients you can trust.

Doozy nic salt juices come in 10ml bottles and are 50VG/50PG. This Down To Vape range is packed with summer flavours like Apple Mango, Fizzy Lemon and Berry Pie. And now, they have four more great flavours, and we think that newcomers Frozen Berries and Tropical Slush are definitely standout vapes.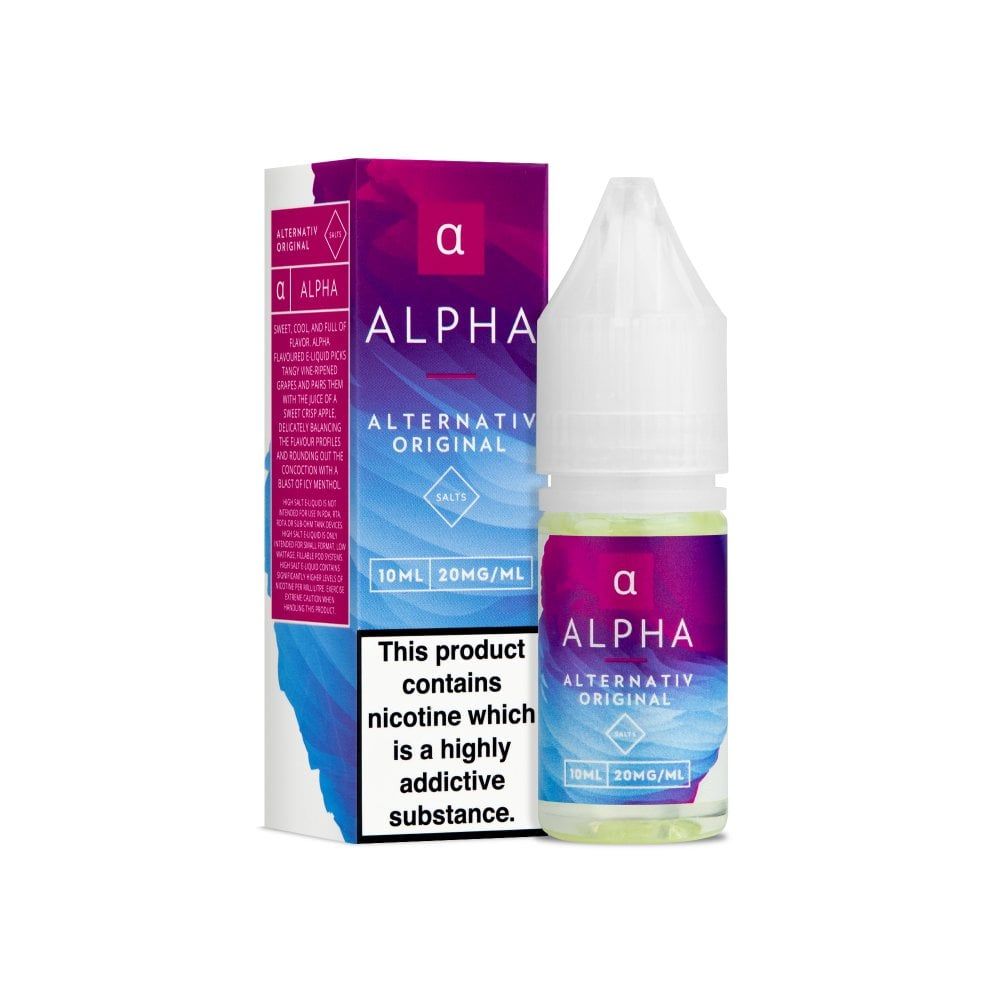 American e-liquid brand Marina Vape is among the most popular around, and it's not hard to see why. The company, which started in LA a few years ago, makes its business to make juice that's appealing to smokers because it gives them a real alternative to what they're used to and perhaps struggling to give up.

Marina's nic salts range comes under a number of sub-brands — Alternativ, Créme de la Créme and AQUA — and they've recently released lots of super new flavours in their standard 10ml refills. Give Blueberry Creme a whirl or bite into Apple & Caramel — or how about Toasted marshmallows to set your vaping experience on fire?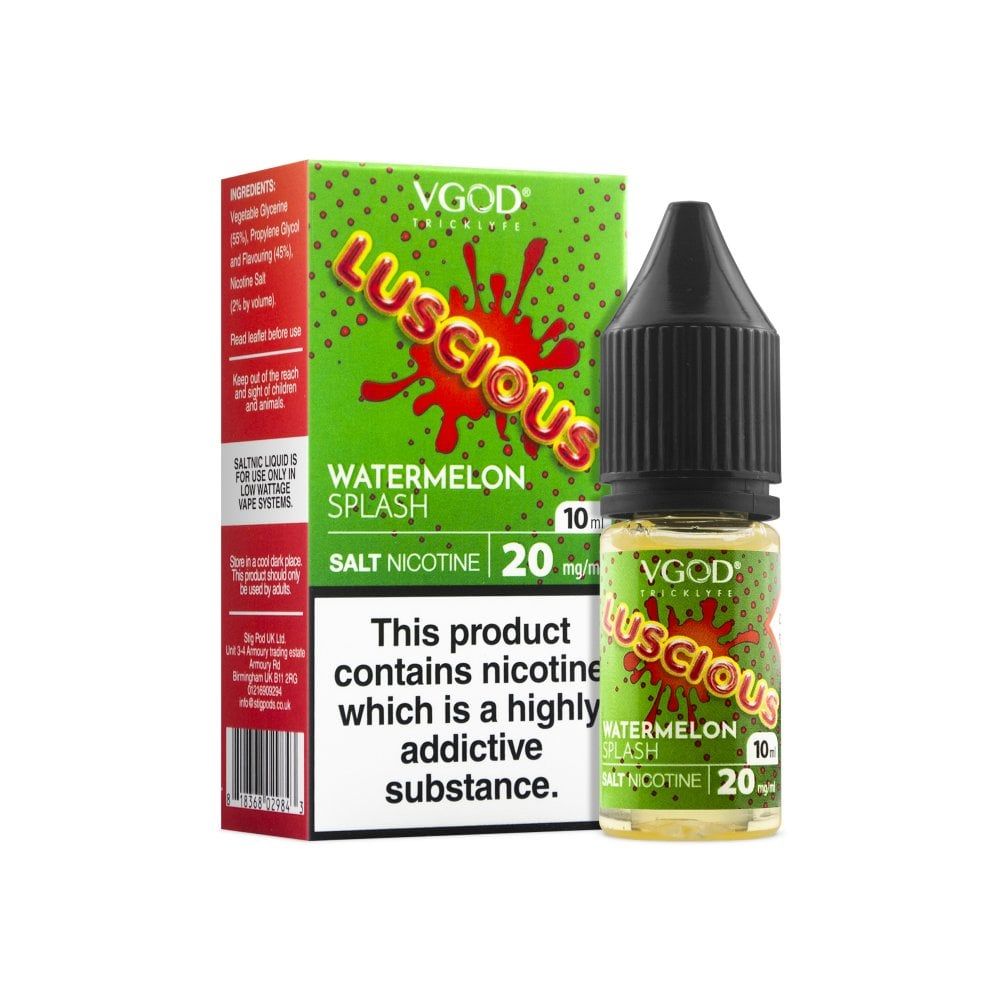 VGOD may have a smallish range, but it's certainly beautiful. The American manufacturer's TrickTeam, as it calls its juice creators — comprised of "mixologists" and product designers — is focused on bringing premium flavour profiles to vapers everywhere.

Their SaltNicLabs line delivers "e-liquid intensity" that will rev up your vaping pleasure with lots of nicotine packed into 10ml refills. Traditionalists might like to try Cuban cigar with a hint of vanilla, while more adventurous vapers could go for Luscious, a sweet mixed melon. If you fancy something more refreshing, how about sweet strawberry or cool mint? Other great nic salts flavours from VGOD include Cuban cigar, vanilla custard, brown sugar and honey — a lot to cram into a tiny space, and sure to get your taste buds whipped up into a frenzy — and watermelon and menthol. For our money, Cubano Silver and Lush Ice are the best.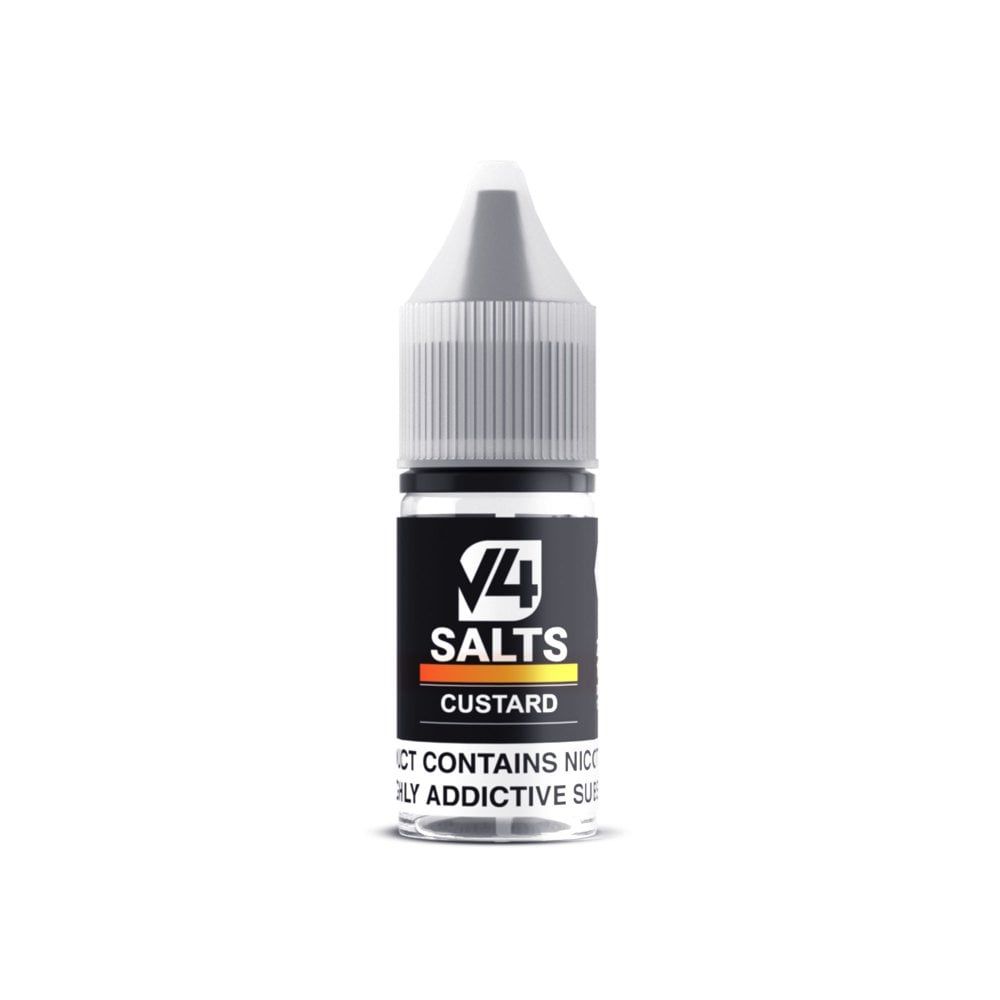 Great vaping and great value are what V4 juices are all about — and with six 10ml refills for £10, that's just over £1.60 a pop. They're also made in the UK, and the low price doesn't mean they skimp on quality. V4 says they make their e-liquids especially for people wanting to quit smoking and vape instead, and that they use some of the highest-quality ingredients around.

Among the most popular flavours are Iron Brew and Strawberry Milk, going by what people are ordering from us. You might also like to try Custard, Blackcurrant Ice, Peppermint and Tropical Mix. Also part of the range is Black Grape, Blueberry Ice, Cappuccino, Lemonade and Mango Ice. At prices like these, you can stock up on V4 and vape them all.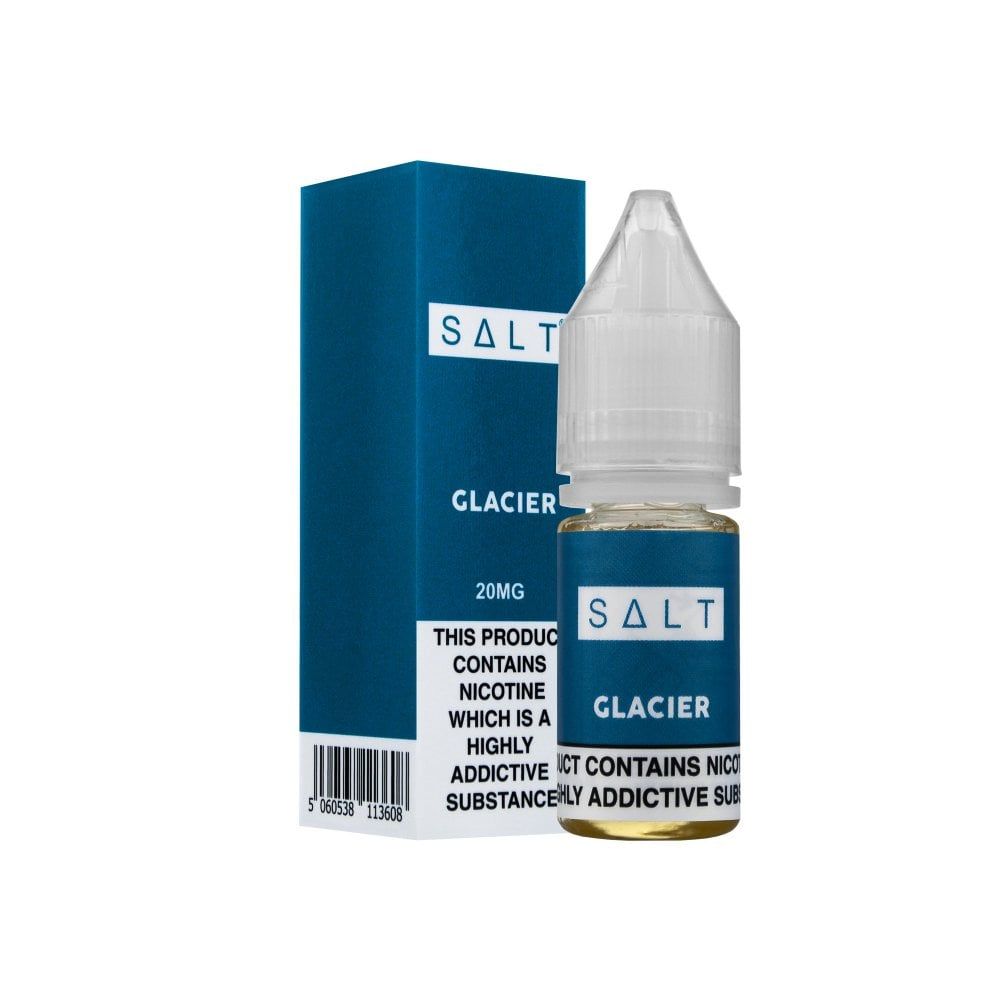 Another British e-liquid blockbuster comes in the form of SALT from Juice Sauz, which has been rapidly expanding in the last few years as its range balloons and grows more popular. It's now one of the biggest e-juice makers in the UK and is selling its products here and all around the world — a great British vaping success story.

The nic salts range has over a dozen flavours you can try to ramp up your vaping experience. These 50VG/50PG 10ml bottles are available in flavours including Berry Bomb, Dragon's Dream, Gold Rush and Mango Passion. Our best-selling nic salt of all is Glacier — a combination of menthol and crushed ice — and it's been getting rave reviews, including this one: "Absolutely love this product. I have tried many others but they lose their flavour pretty quickly and become bland. The full, fresh flavour of SALT Glacier e-liquid remains right to the last vape." We also love SALT's Vanilla Lemonade.


These little vaping delights are from leading manufacturer Ace Vapez. They've poured a huge amount of investment into researching and developing the best ingredients and flavours for incredible vaping experiences, which includes their nic salts range.

Got Salts are 10ml refills with a 50VG/50PG mix, and you just have to try the lush Black Forest, which is modelled on the famous cake and has luxurious and deep flavours that are a thrill to vape. Others include Black & Blue, a blend of blackcurrant and chilling blue slush; Tropical Red, a zingy combo of strawberry, banana and tropical mango; and Purple Mojito — like the cocktail but with blackberry, lime, sugar and peppermint. We'll drink to that.


You can get all these great nic salts and a whole lot more e-liquid types right here at the Electric Tobacconist online shop, starting from just £1. Get yours now and enjoy free delivery over £10.