← Back
ELF BAR 600 Flavours: An In-depth Review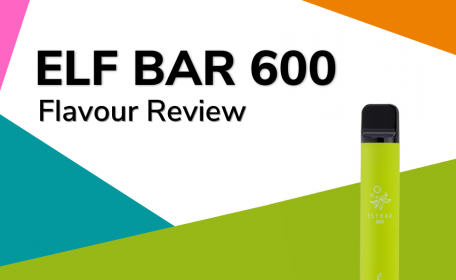 Established in 2018, ELF BAR has devoted itself to becoming one of the leading manufacturers of disposable vapes, vape pens and pod mods. One of the brand's main goals is to uncover a way to make vaping convenient and simple, as the need for natural-tasting flavours and high-quality ingredients increases. To provide a satisfying alternative to smoking, ELF BAR have committed to years of research and have applied various methods and technology to make their products flavourful and well-designed in an increasingly competitive market. Fast forward to today, ELF BAR has become a household name when it comes to disposable vapes, thanks to their smart-heating system technology and vibrant flavours.
Shop ELF BAR 600
Flavour Review
Here at The Electric Tobacconist, our customers can't get enough of ELF BAR and its wide range of disposable vapes. Therefore, to help you choose a flavour, I have researched our top 10 best-selling ELF BAR 600 flavours and have put together a review for you to use as a helpful guide. Let's get stuck in!
Blue Razz Lemonade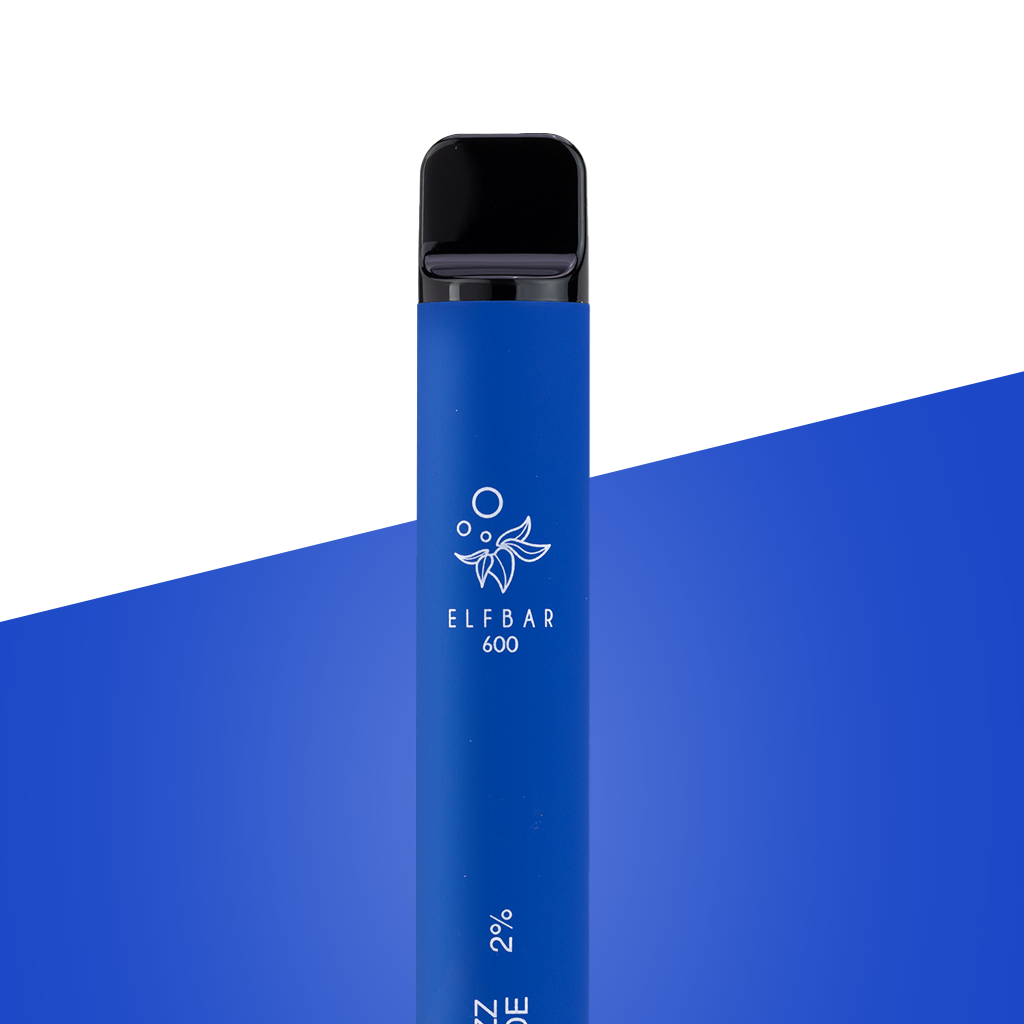 'The sleek Blue Razz Lemonade Elf Bar fuses sweet citrus pop with a frozen and frosted blue raspberry undertone'
You may think a disposable vape consisting of two sour-based components produces an overpowering flavour overall. However, you'll instantly fall in love with Blue Razz Lemonade within the first inhale. Somehow, ELF BAR has managed to maintain the sweet tanginess of blue raspberries whilst still offering a refreshing twist of lemonade. None of the flavour notes overwhelms each other, resulting in a smooth hit throughout.
Blueberry Sour Raspberry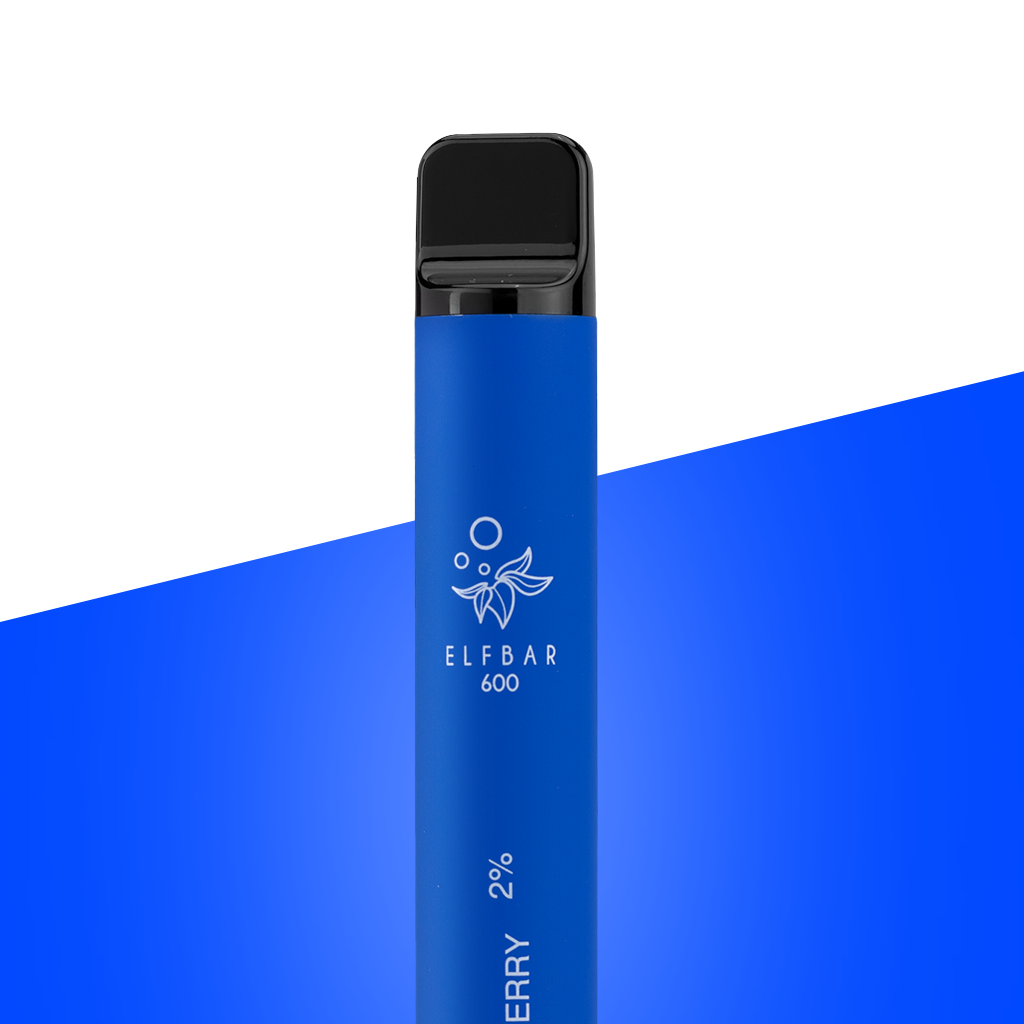 'Smooth and refreshing blueberry notes grant an authentic sweetness, while vibrant and bittersweet raspberry adds an electrifying kick to each draw'
This flavour ELF BAR is quite similar to Blue Razz Lemonade but proves to be a lot bolder. The initial tang from the blueberry and raspberry is present when inhaling and provides a satisfying kick, but this quickly leaves more of a sweet aftertaste that lingers. It seems as though there may be some muted menthol components to this disposable as it does freshen up the palate for the most part.
Kiwi Passionfruit Guava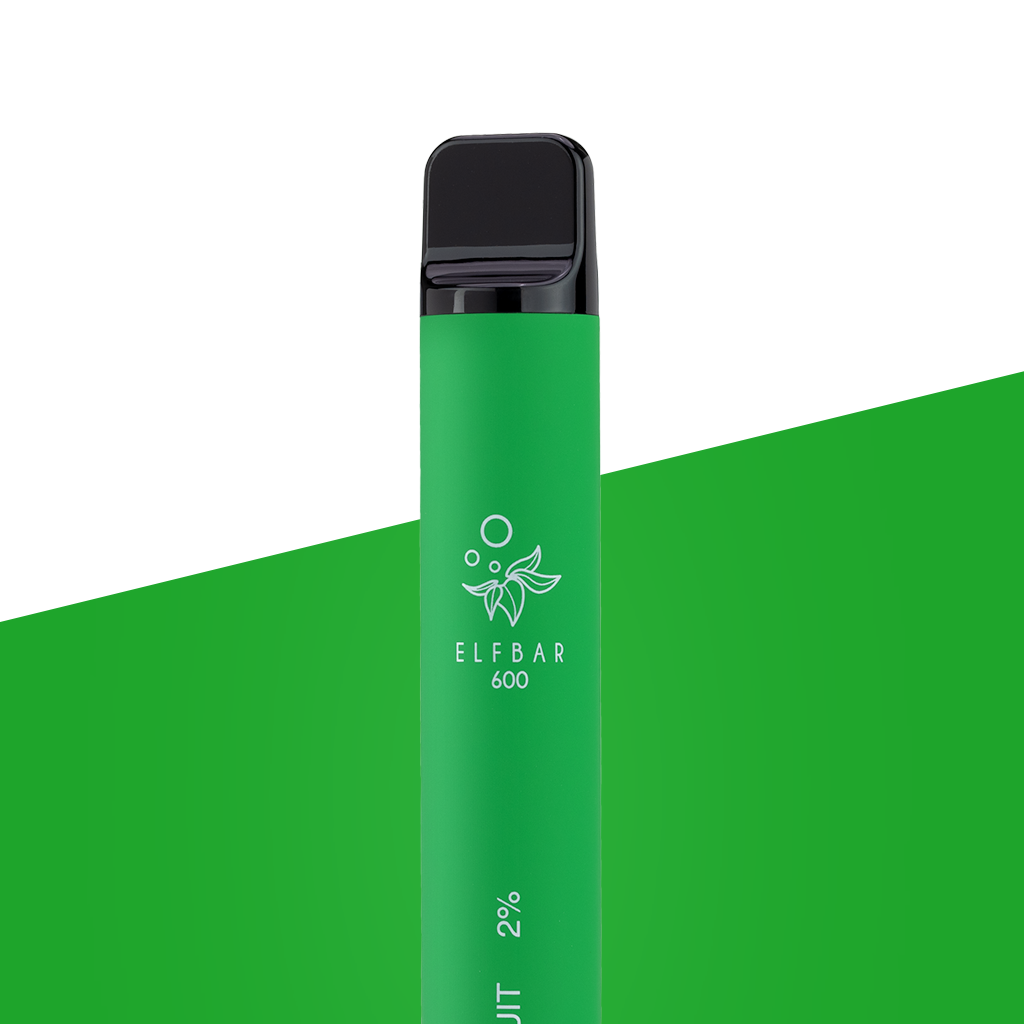 'The Kiwi Passionfruit Guava Elf Bar combines these three vivacious fruits into a sweet and punchy cocktail. Tangy and fruity with a creamy guava undertone, this lively disposable vape is perfect for vapers with a taste for bold flavour blends'
This ELF BAR flavour is ideal for those with an insatiable sweet tooth. Tasting exactly like a tropical fruit cocktail, this ensures a burst of sweetness with every draw. The tang from the passionfruit initially plays the lead role in the flavour however, the more you vape, the more the kiwi and guava come into play. To generalise, this is a very refreshing flavour, perfect for the hot summer days.
Strawberry Ice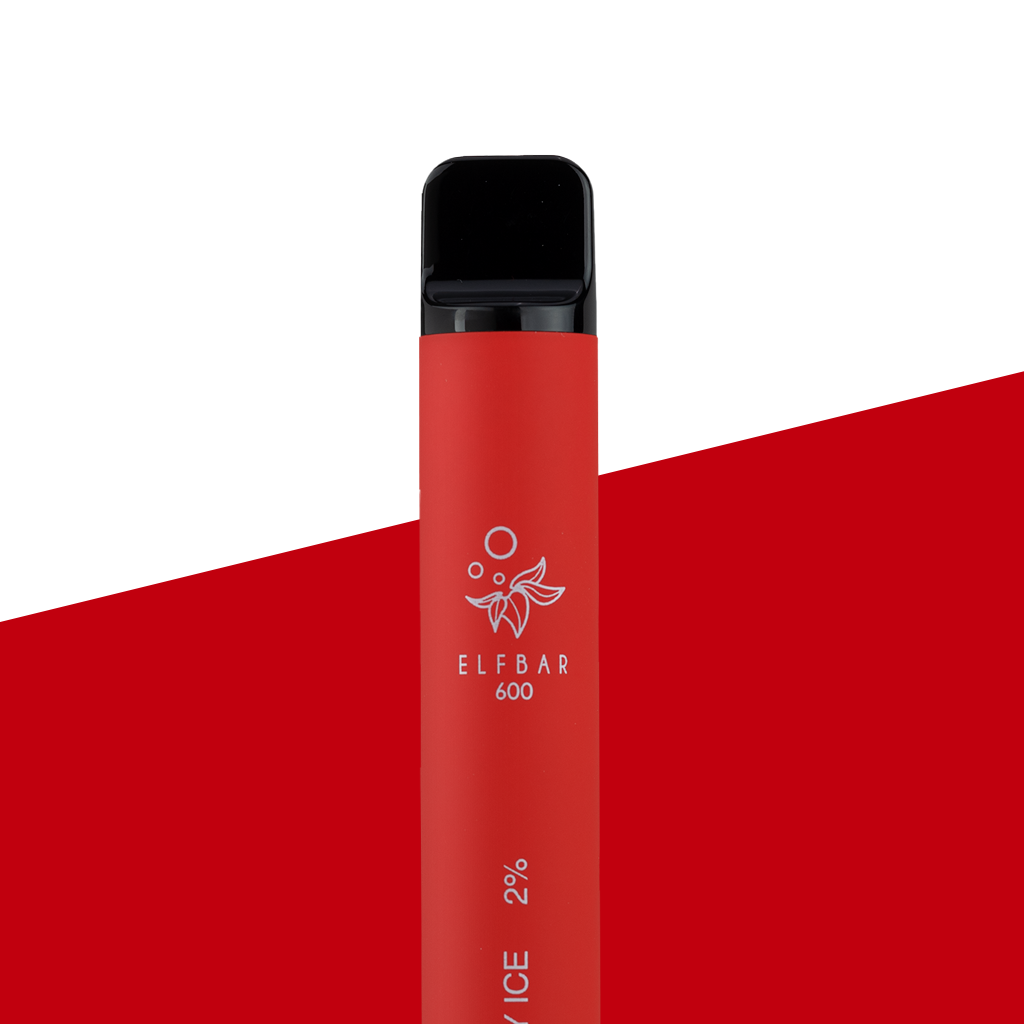 'Enjoy a heap of fresh strawberries frozen and frosted with cool menthol, courtesy of the premium Strawberry Ice ELF BAR'
Personally, this is one of my favourite ELF BAR flavours. If like me, you prefer fruit and menthol flavour combinations, this disposable vape is perfect. Immediately upon inhaling, you can taste the sweetness of the strawberry - almost like an eruption of flavour. This is then chased by a cool exhale that, shortly after, leaves a refreshing aftertaste from the menthol. Strawberry Ice by ELF BAR 600 provides a sweet symphony of fruit and ice that won't disappoint.
Spearmint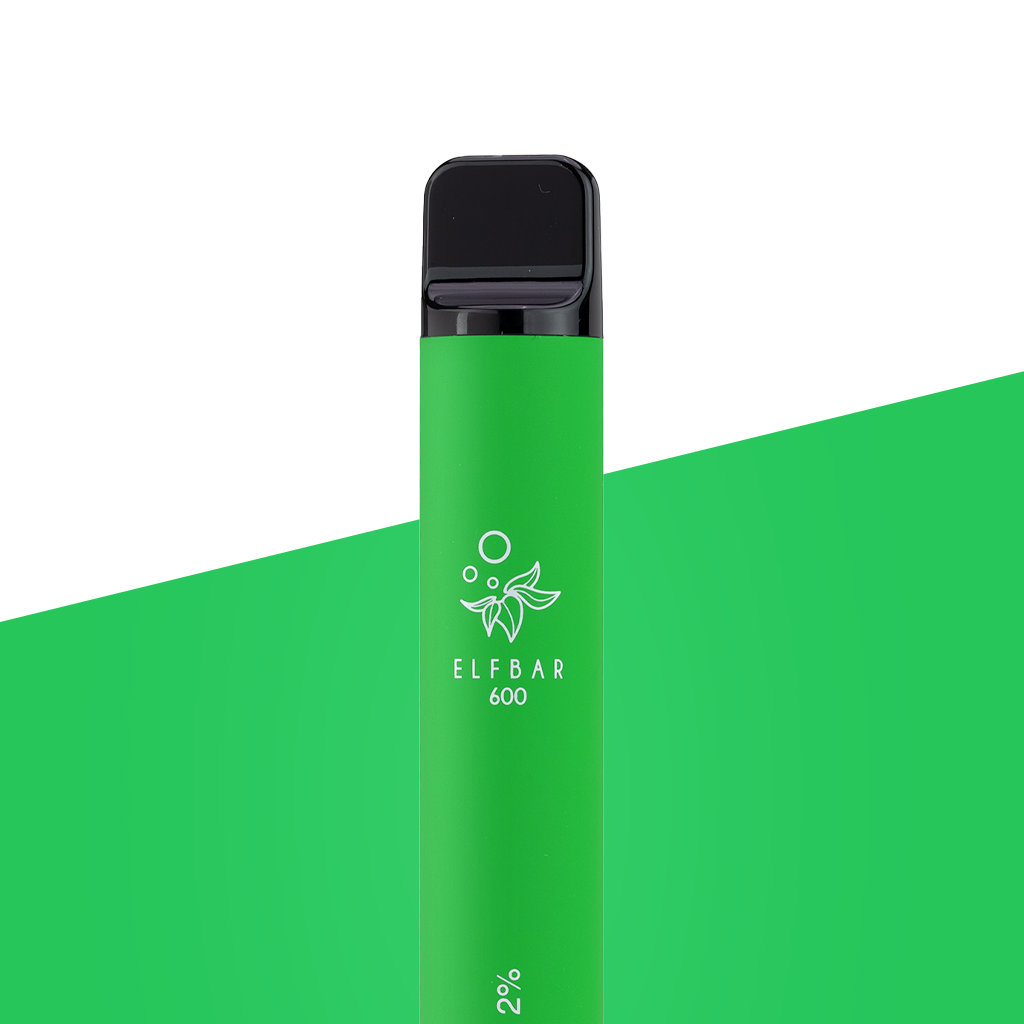 'Fresh and simple, the Spearmint Elf Bar houses an invigorating blend of crushed spearmint leaves, cool menthol and a touch of sweetness'
The Spearmint ELF BAR is not typically what you would expect, making this quite an interesting flavour. I was pleasantly surprised at how natural-tasting this disposable vape is - the mint has a lot of earthy elements and a woody base note to it. Given that spearmint is not as harsh, this disposable doesn't evoke the general cooling sensation provided by other types of mint. The aftertaste of this flavour is a lot more delicate and sweeter, ideal for someone who prefers a more subtle refreshment.
Watermelon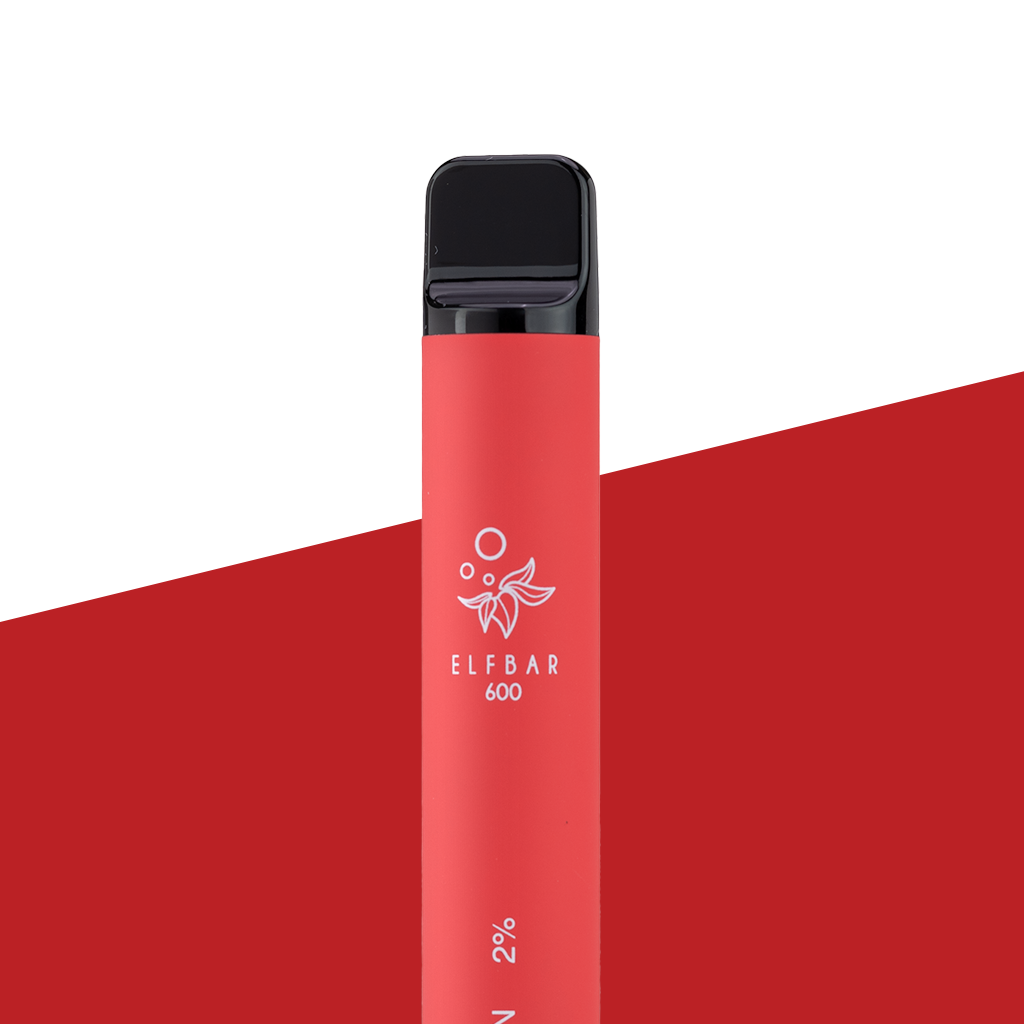 'This simple flavour option captures an authentic and juicy melon taste, providing fruit fans with a straightforward burst of crisp fresh flavour'
Instantly after opening the packaging, a nostalgic waft of candy-inspired watermelon filled my nose. However, upon the first draw, it doesn't have a confectionery-like taste at all. Similar to the Spearmint ELF BAR, the watermelon has a very authentic and natural flavour that lingers on your taste buds for a while. This flavour is reminiscent of freshly squeezed watermelon juice, making this disposable vape perfect for fruit lovers.
Pink Lemonade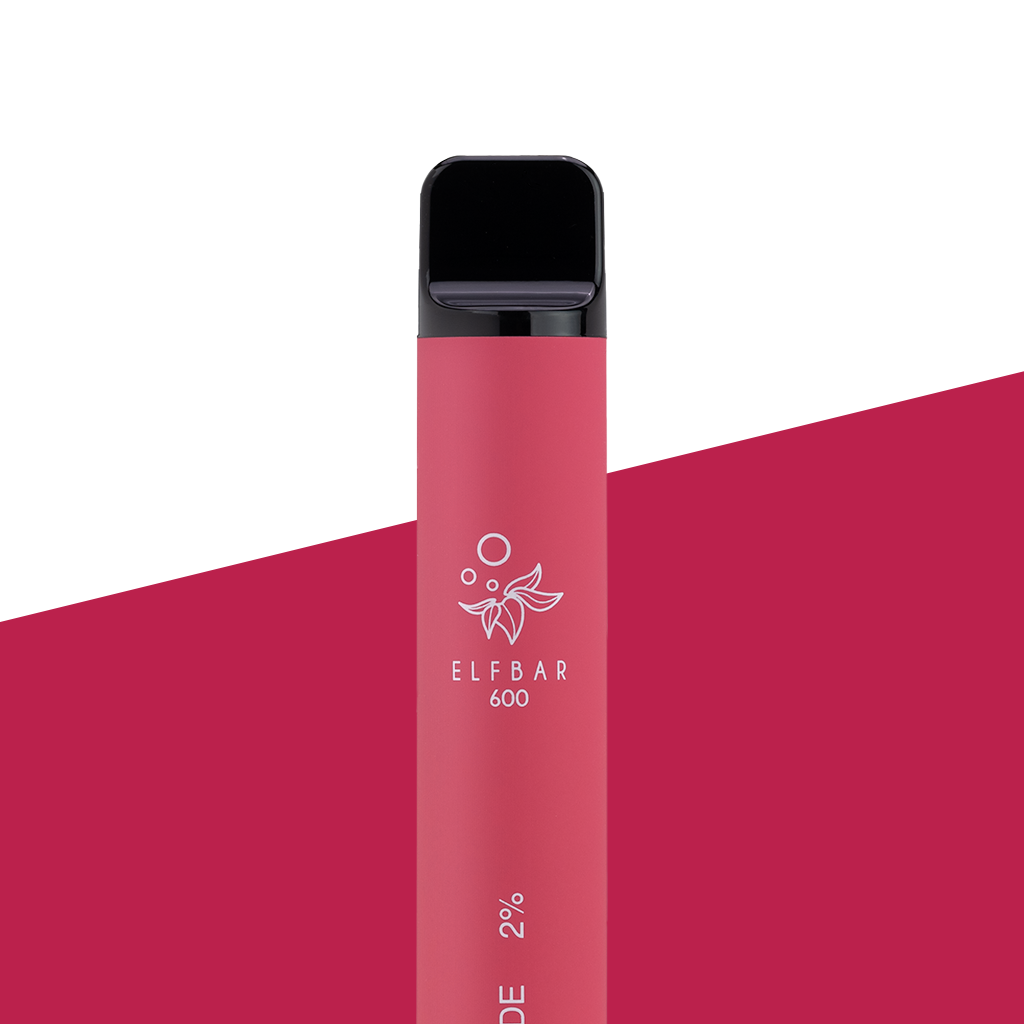 'Tart and tangy citrus and raspberry notes are seamlessly counterbalanced by sweet strawberry and soda syrup flavours, providing a well-rounded and sublimely smooth draw'
Pink Lemonade is a staple flavour that is part of almost every vaper's disposable/e-liquid collection. ELF BAR's version of Pink Lemonade sets the bar high for other brands. A subtle hint of tangy raspberry presents itself on the inhale and thanks to the citrus notes, this provides a satisfying throat hit and leaves behind a zesty aftertaste. If your palate responds well to citrus-based flavours, this disposable vape will certainly leave a lasting impression.
Grape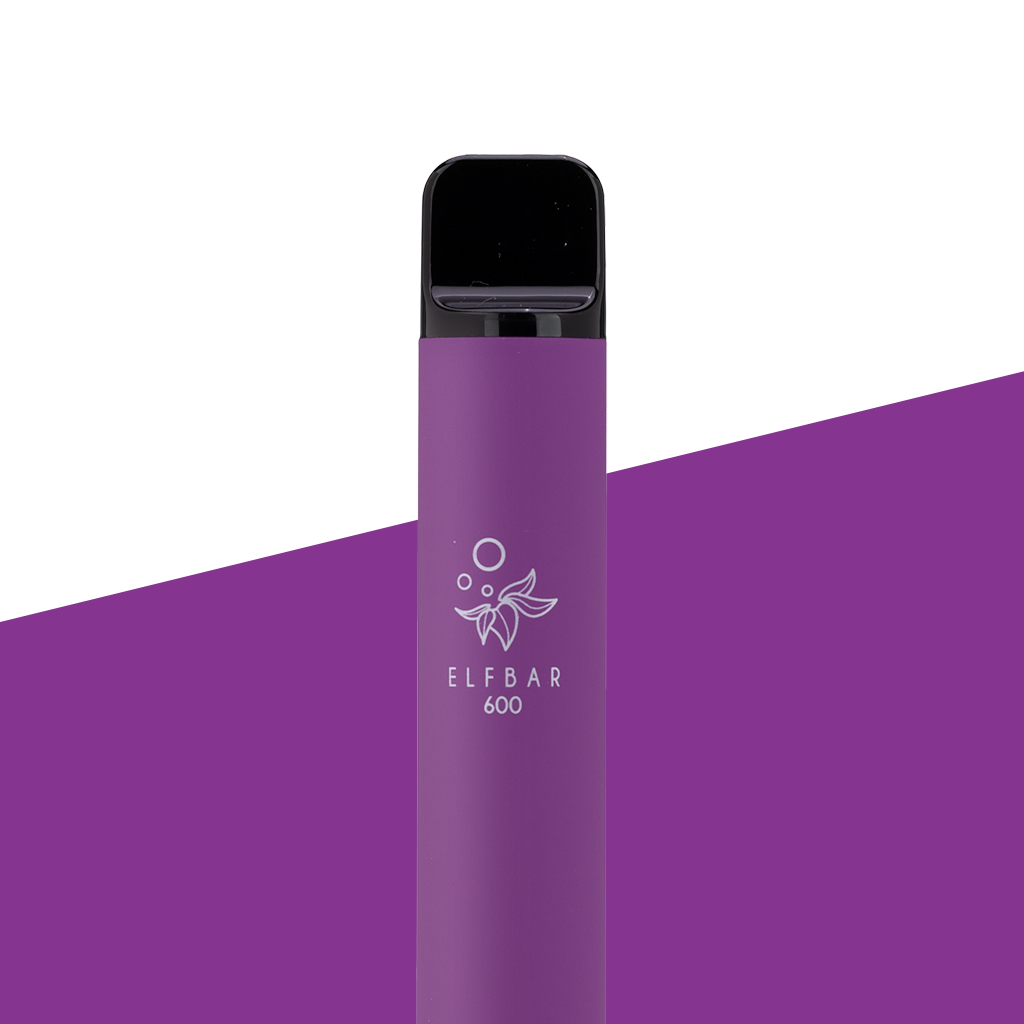 'Rich and juicy, like the grapes that thrive on the vine. The Grape Elf Bar captures a vineyard-fresh black grape flavour with sweet and floral undertones'
A flavour that tastes exactly like freshly picked fruit, the Grape ELF BAR 600 puts a natural twist on the grape flavour that we all know and love. Initially, I was overwhelmed with the sweetness that this disposable provided; however, this flavour grew on me and became more natural-tasting with every draw. It's refreshing to taste a grape flavour that is more similar to the actual fruit than it is to food flavourings. I wholeheartedly recommend this disposable to anyone who is a fan of authentic fruit flavours that are not overpowered by saccharine notes.
Cola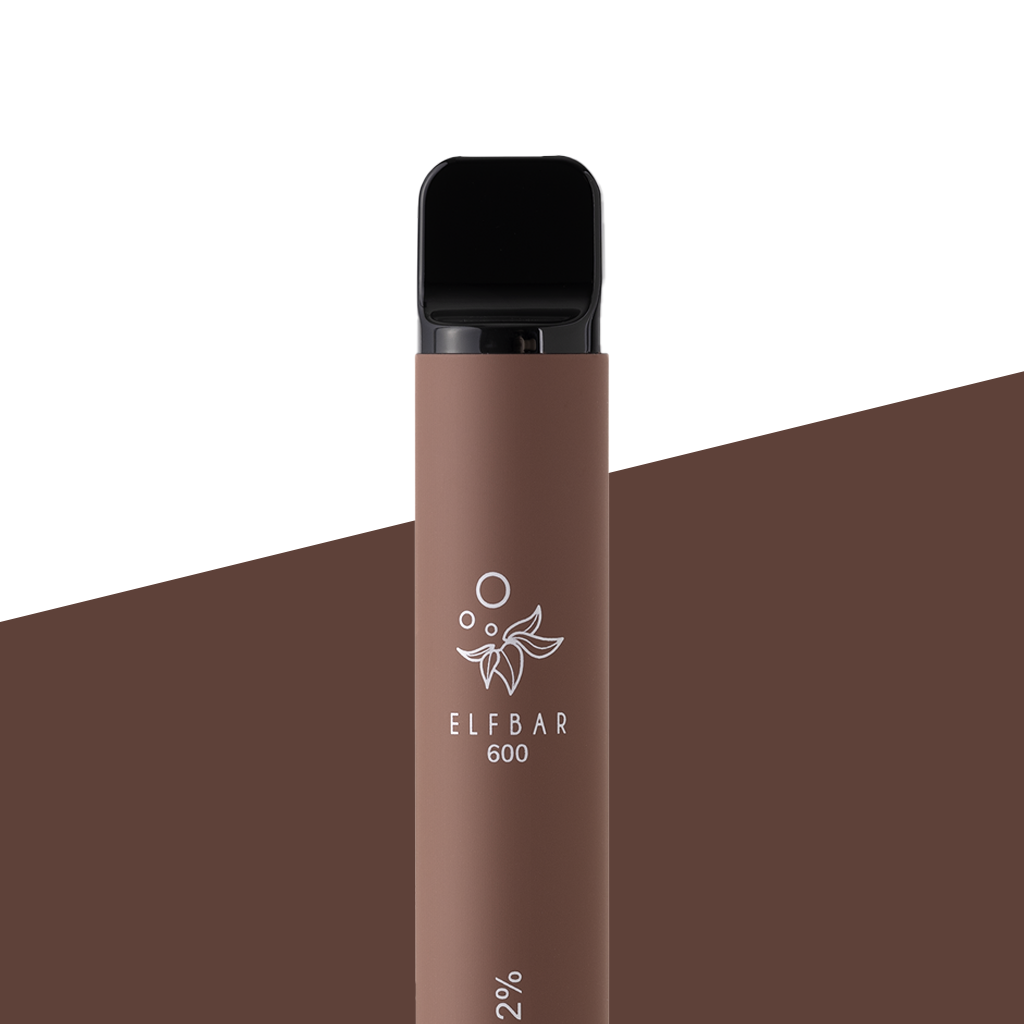 'The Cola Elf Bar Disposable houses a sparkling surge of the ever-elusive cola flavour profile; notes of vanilla, cinnamon and confectionery syrup unite to form an undeniably authentic taste'
The moment I tried this disposable, it brought me back to the good old days! The Cola ELF BAR 600 is reminiscent of the famous fizzy beverage everyone is familiar with, which is presented consistently throughout each inhale and exhale. Much to my surprise, I observed that the syrupy flavour and amount of vapour are maintained well, ensuring that you receive a concentrated taste and voluminous clouds until the very end - even when the battery life starts to deplete!
Apple Peach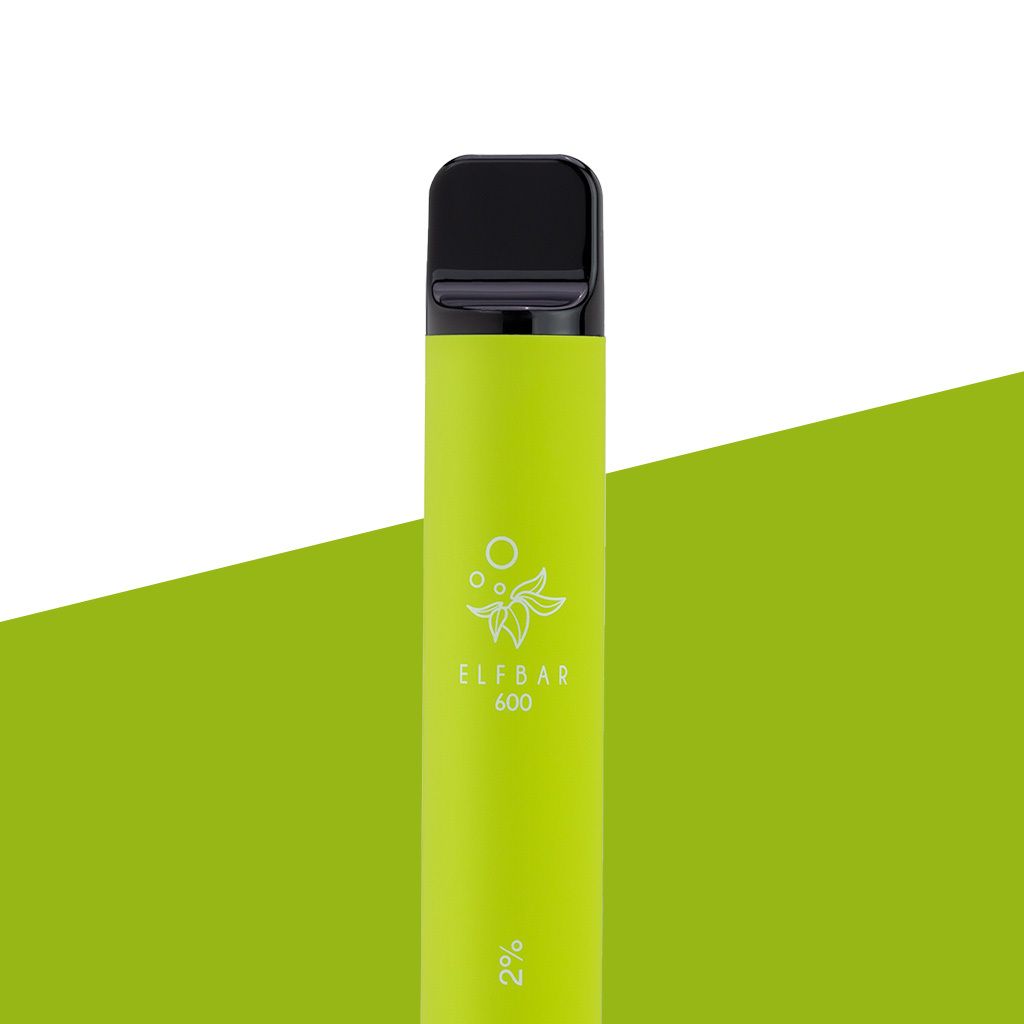 'Fusing the crisp and tangy flavours of green apple with a syrupy-sweet peach undertone, the Apple Peach Elf Bar delivers a cloudy duo of your fruit bowl favourites'
The Apple Peach ELF BAR 600 is undeniably a smooth fusion of flavour, perfect for those who enjoy fruit combinations. Rather than being able to differentiate the flavour notes within this disposable, sweet apple and ripe peaches are blended seamlessly, creating a unique taste sensation. I thoroughly enjoyed this disposable vape until the very end - I'm sure anyone with a sweet tooth will feel at home with this flavour option.
Performance
The ELF BAR 600 range is one of the most popular disposables and once you've tried them, it won't be difficult to tell why. Disposables, in general, are perfect for those who don't want to deal with the hassle of leaking e-liquid, fiddly coil changes and charging. However, let's get into the specifics of how the ELF BAR 600 range performs and why it would be worthwhile for you to try them out.
A common theme with the ELF BAR 600 collection is that the flavour and vapour production is steadily maintained until they run out (the same goes for the newer Lost Mary device, which is also made by Elf!). Vaping is the only thing that allowed me to quit cigarettes and now, thanks to this range, I can use these disposables and not have to worry about a wavering performance. Unfortunately, there is no way of telling exactly how many puffs there are without counting them yourself - I'm afraid no one has the time for that. However, as an ex-smoker who practically lives with a vape in my mouth, these disposables last me approximately two days; therefore, you can rest assured that this range lives up to its name.
Final Thoughts
I believe that all vapers search for a disposable brand that doesn't affect the performance of the aforementioned features the more we use them. With this being said, the ELF BAR 600 vapes have something that a few other disposable brands lack - continuity! To conclude, fierce flavour, voluminous vapour and precise puff count are the holy trinity of a great disposable and ELF BAR offers exactly that.
Shop ELF BAR 600
About Me
My name is Rona and I work here at The Electric Tobacconist. Prior to beginning my vaping journey, I smoked cigarettes for many years which included a lot of failed attempts at quitting. Thanks to the growing technology within this industry, I have not touched or craved a cigarette in over a year. When I discovered research that showed vaping has been proven to be 95% less harmful than smoking, I decided to give it a go - and I haven't gone back since!
I've tried to utilise my knowledge of vapes, and experience in product testing, to help other people find the right e-cigarette for them; I believe this is perhaps the most important factor in successfully quitting smoking! Converting my dad from a 40-year-long smoker to a vaper was my most difficult task yet, however, it was my most recent triumph.