Button Junkie
Button Junkie is a range of irresistible short fill and nicotine salt e-liquids from EcigWizard. Shop the Button Junkie range below: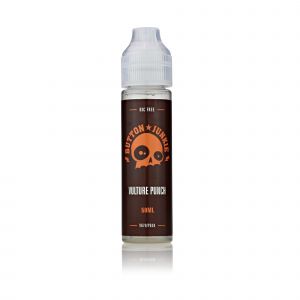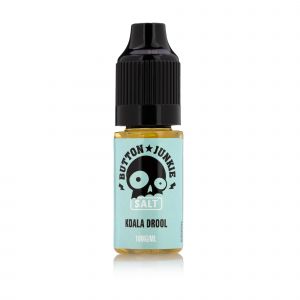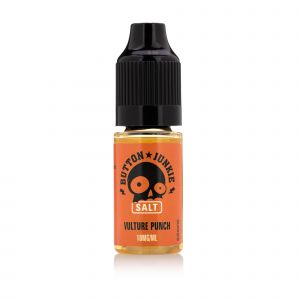 ABOUT BUTTON JUNKIE
Button Junkie is a collection of fruity e-liquids by EcigWizard, available in 10ml bottles (nic salts) or 50ml bottles (short fills). Serving up classic flavour profiles like strawberry custard and grape & ice alongside more original blends, Button Junkie e-liquids offer a flavour-filled vape for sub-ohmers and mouth-to-lung vapers alike.
EXPLORE THE BUTTON JUNKIE E-LIQUID RANGE
Button Junkie short fills come in a 70% VG blend - simply mix in a nicotine shot to create 60ml of nicotine-containin
Button Junkie nic salts come in a 50%VG, 50%PG blend, so can be used in a wide range of vape kits.
The Button Junkie range includes:
Crack Panda: a top-secret blend of tropical fruits with a splash of apricot and peach, Crack Panda is utterly irresistible.
Koala Drool: juicy black grape with an icy exhale, Koala Drool is a delicious soda-inspired vape.
Vulture Punch: one for the dessert lovers - Vulture Punch combines rich custard, juicy strawberry and Madagascan vanilla for a luxurious vape.
WHAT DO THE FANS SAY ABOUT BUTTON JUNKIE?
Button Junkie are set to become a popular brand in the world of short fills thanks to their quality flavours.
BUTTON JUNKIE E-LIQUID AT THE ELECTRIC TOBACCONIST
You can explore our full range of Button Junkie e-liquids at The Electric Tobacconist vape shop. Remember you can enjoy FREE UK delivery on all orders over £20, and we accept all major credit cards and PayPal.