TECC
With almost a decade of experience in the market, TECC are a leading UK brand offering high-quality hardware alongside popular e-liquids, including their TECC Titus range. Shop the range below: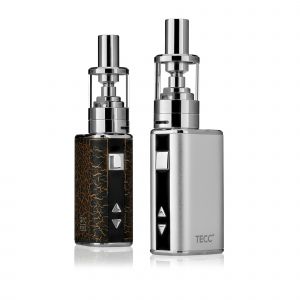 About TECC
A leading UK e-cigarette merchant since 2008, The Electronic Cigarette Company (often abbreviated to TECC), offer a wide range of products from tanks, coils and other hardware to popular e-liquids.
Explore the TECC Range
At The Electric Tobacconist, we stock a variety of TECC products. The range includes the popular Slider Hellfire Tank, a dream for the cloud-chaser looking for innovative design features and potent flavour.
What Do the Fans Say?
TECC's eight years of experience in the industry have made them a popular brand, both for their quality hardware and delicious e-liquids. Their commitment to staying on top of the vape game will no doubt help them to win over even more fans in the future.
TECC at the Electric Tobacconist
You can explore our full range of TECC products at The Electric Tobacconist vape shop. Remember you can enjoy FREE UK delivery on all orders over £20, and we accept all major credit cards and also PayPal.