← Back
2018 E-Cigarette Predictions: Refillable Blu E-Cigs and Sub-Ohm Vaping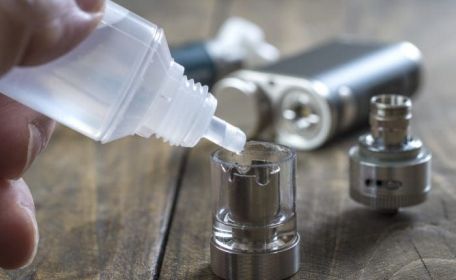 As we go into 2018 on an e-cigarette industry high following the phenomenal sales of last year, we look to the future and ask what the key technological advancements are going to be for e-cigarettes and vaping in the coming year. 
As the likes of
sub-ohm vaping
become increasingly popular, as do refillable Blu e-cigs, many vapers and e-cigarette users are finding themselves pondering over something. What is 2018 going to bring in the way of new technological developments for the industry?
Another facet of looking to the future is that, now with e-cigarettes and vaping establishing itself as a key corner of the overall business market,
Big Tobacco is paying more attention and continuing to invest
.
What is the combination of increased growth and investment going to mean for the technology of the products we know and love? Here, the Electric Tobacconist team take a look at some of the key e-cigarette and vaping trends in technology that you can expect to see throughout 2018.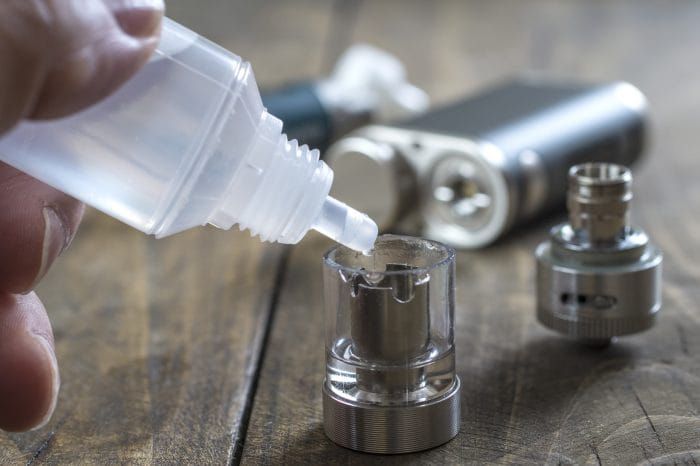 Sub-ohm vapes and vaping will continue to rise
As those who are already on board with this rapidly rising vaping trend will know, sub-ohm vaping
is achieved through using a device with atomizer coils that have a resistance of less than one ohm. Deep flavour hits and huge plumes of vapour are the aim; it even gets competitive, thanks to the invention on
cloud chasing contests
.
Some advanced vapers "sub-ohm" to increase the power output of fixed-voltage devices like mechanical vape mods and non-variable regulated devices to create more vapour or flavour. Of course, this topic has been
somewhat controversial
within the vaping community. Until recently, only expert vapers were engaging in sub-ohm vaping, whereas now, the trend is on the rise. Although it's highly unlikely that we're going to see new vapers engaging in sub-ohm vaping, it is likely that we're going to see increasing numbers of already established vapers making the move to sub-ohm vaping and sub-ohm vapes.
Refillable blu e-cigs are going to hit the mainstream
Refillable Blu e-cigs, such as the
Blu Pro E-Cigarette Starter Kit,
have quickly become some of the most popular e-cigarettes on the market. One of the reasons that the these products have made such a splash is the incredible and varied range of e-liquids Blu produces that are compatible with its e-cigarettes.
Another sub-trend that we can expect to see is that of vapers continuing to try out all of these incredibly exciting e-liquid flavours that are available on the market. Blu has done a superb job of ensuring that its refillable e-cigarette range has a wide variety of flavours — ranging from the fruity to the classic to the just plain experimental. So, vapers of all different preferences and tastes are well catered for and you'll constantly be able to try something new.
Pod-based e-cigarettes become more accessible
Another trend that we believe you can certainly expect to see more of over 2018 is that of
pod-based e-cigarettes
. A pod-based e-cigarette is a kind of e-cigarette that does not require refilling; you simply replace the cartridges, or 'pods', filled with e-liquid whenever you run empty. This means that you, the vaper, simply purchase the e-cig kit and are good to go!
For this reason, pod-based e cigarettes are taking off, as they save the user the bother of having to source and change the e-liquid in their vapes. It is true that this approach limits the consumer to the flavours that are created by the e-cig's manufacturer, but some producers are devising innovative ways around this. Hoxton, for example, has started selling
empty click pods
for its Hoxton Click Starter Kit, so that users can fill the kit with their favourite flavour. It's the best of both worlds — and a trend we predict more and more brands will replicate over the next 12 months.
What else does 2018 hold for the vaping community? Of course, only time will tell, but if 2017 is any indication, we're going to be in for a wild ride. So, keep checking our blog for commentary on the emerging trends and hot topics as they come!
Excited about these new vaping trends?  Browse the incredible range of products at
Electric Tobacconist's online vape shop
today. With a five-star rating from over 9,000 reviews, you know quality and value are guaranteed when you shop for e-cigarettes with us.