← Back
5 Best e-cigs for when you're going away (and charging could be an issue)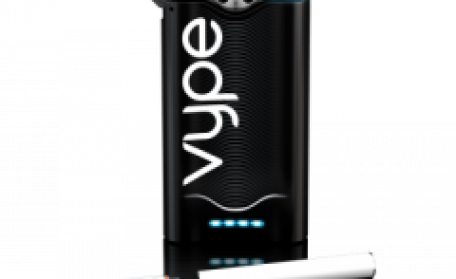 Going away and unsure of charging options on your travels? It's a nightmare when your e-cig runs out of charge, isn't it? Maybe you're on a night out, or maybe you've found yourself in the middle of a field somewhere near Slough only wearing your pants and one sock, the point is it's easy to find yourself without the ability to charge your e-cig. When the need to charge strikes what do you do? Best arm yourself with one of these kits... 1.
Vype eStick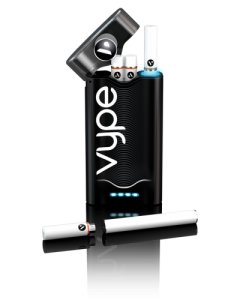 The latest entry into the Vype range is the eStick. It features a chargeable case which in-turn charges your e-cig when it's in the pack, you don't even have to detach the cartomizer! It also has two spaces to keep couple of extra refills handy. 2.
iTaste MVP 2.0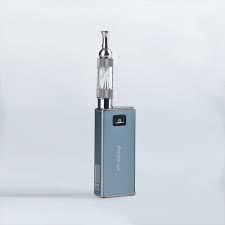 This juggernaut of the e-cig world has a massive 2600mah battery to keep you going for days on end. There's also a USB port on it so you can keep your other devices going (other e-cigs, surely?). 3.
BLU Premium Kit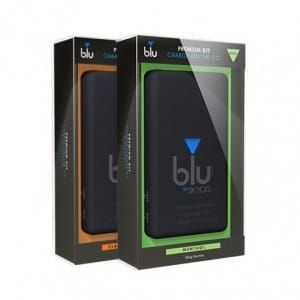 Like the Vype eStick this comes with a charging case but you need to detach any cartomizer first. Good thing it comes with two batteries so you can always have one in use and one charging. 4.
Vapouriz V-Pro Variable Voltage Kit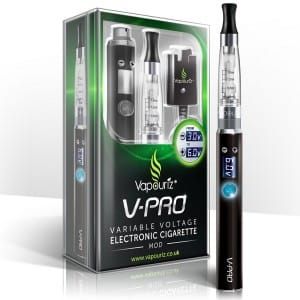 The V-Pro has a large 1300mah battery. Maybe not quite as large as the iTaste MVP but it'll get you through a weekend. Also it looks fantastic, that counts for everything where I come from... 5.
OK Hyper King Disposable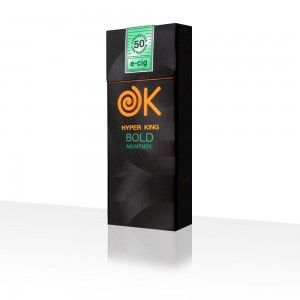 Right so it's not a rechargeable kit but it's a good idea to keep one of these spare. They last for about 500 puffs (that's the equivalent of around 50 cigarettes!) and they come in high nicotine levels (up to 45mg) so if 'getting a fix of nicotine' is your reason for vaping, you won't need to puff as often.