← Back
Vape Liquid Brands in Focus: 88 Vape — Incredibly Cheap, Quality E-Liquids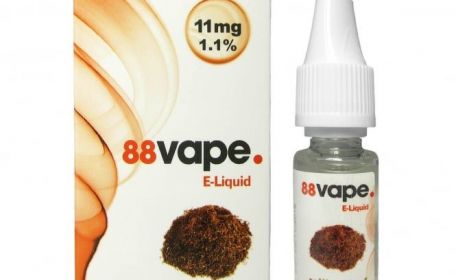 In any thriving industry, brands will always look to find ways to offer a better product than its rivals. For companies that work in a successful market, it's all about figuring out how you can stand out from the crowd and
establish yourself as a leader of the pack
. As we all know, the world of e-cigs has developed into a massive market over the past decade, with a market value that looks set to
surpass the £26 billion mark by 2021
. So, with all that money floating around and competitors like BLU and Gamucci to outlast, how do you make a splash in the vast ocean that is the e-cig industry? Quality and
value for money
will always be two key factors that customers look for, so brands and products that excel in these areas will succeed. For some, the price of a product is less relevant than its quality, so they're willing to pay premium fees as long as they get the absolute best product in a certain category. For others, money is the most important factor when deciding on a purchase. But what if a company was able to combine those two vital components in its products? What if an e-cig brand could bring vapers a quality experience at just a slice of the cost they would expect? Sounds like a mix that's too good to be true, right? Well, maybe not anymore.
Introducing 88 Vape: A New Rival to Vape Liquids in the UK?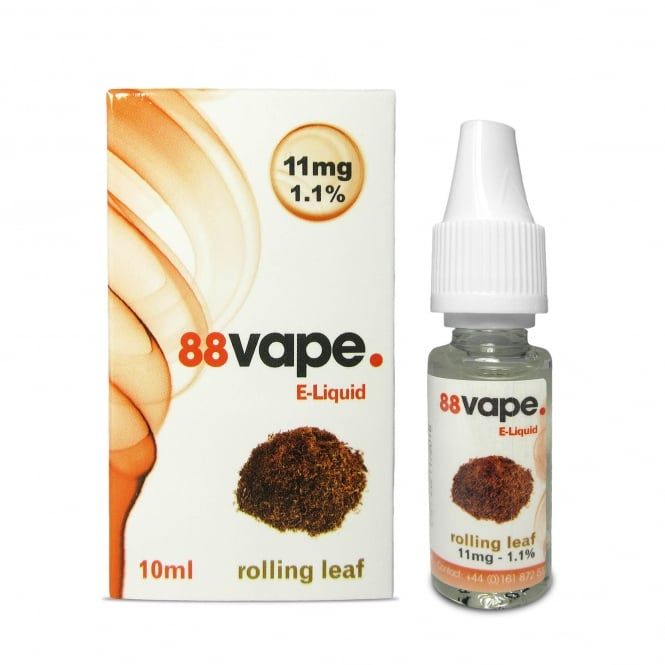 Based in Stretford, England, 88 Vape provides a handy range of e-liquids in a wide variety of flavours. The factory creates 15 different flavours, all of which are given the same professional treatment and rigorous standards as established products like BLU e-cig cartomizers or Gamucci e-cig cartridges. Full traceability and compliance with
Europe's Tobacco Products Directive (TPD)
are assured, thanks to the
highly professional lab
used by manufacturers VapeNation. While all of that is impressive and enticing for a customer, it doesn't necessarily set 88 Vape apart from competitors. You might struggle to see a reason to switch from your vape liquid of choice to a new brand, and rightfully so. However, the UK-based e-liquid supplier has an ace up its sleeve. All of 88 Vape's e-liquids in the UK cost customers just 99p each. E-liquids for under a pound is a massive selling point for an e-cig brand, with prices for e-liquid often costing four figures, rather than two. This puts 88 Vape ahead of some household names — along with just about everyone else — when it comes to value for money. That is, of course, as long as the e-liquids provide a worthwhile experience for vapers…
88 Vape E-Liquids — As Good as BLU?
Provided in 10ml bottles with 80%
PG consistency
, 88 Vape's e-juice can be quickly poured into your BLU e-cig tank or any other clearomizer for a smooth, memorable vape. A number of flavours on offer provide some fruity, refreshing hits, like Sweet Strawberry, Morello Cherry, and Crisp Apple, while Rolling Leaf and Maidens Tobacco are great imitations of the real thing. An ultra-fresh Menthol option is available, along with a Red Cola e-juice for those looking for a more sugary hit. Vapers and Electric Tobacconist customers are
saying plenty of good things
about these flavours. Most customers are in a state of shock because of the rock-bottom prices for these quality products. The combination of quality and value for money is something that's grabbing the attention of one of the world's largest e-cig markets. While the likes of BLU and Hoxton may still dominate this particular market, the growing conversation surrounding Vape 88 is sure to make the big players take notice.
88 Vape Alongside Gamucci, BLU, and Others at the Electric Tobacconist
At the Electric Tobacconist, we're proud to stock
flavours from 88 Vape
in our selection of the very best e-cig products on the market. 88 Vape takes pride of place alongside BLU e-cig refills, Kangertech tanks, Gamucci starter kits and all manner of other products from premium brands. 88 Vape's e-liquids defy their price tags to bring vapers a variety of refreshing, tasty, moreish hits that can compete with major brands. This, along with its unbeatable value for money, makes 88 Vape a clear contender for the leading brand of vape liquid in the UK.
Stock up on your vape liquid of choice at the Electric Tobacconist today. We stock the best brands and products, including Gamucci e-cigs, BLU e-cig refills and Kangertech mini mods. Spend over £10 and you'll get FREE delivery!