← Back
All Change as Big Tobacco Focuses on Electronic Cigarettes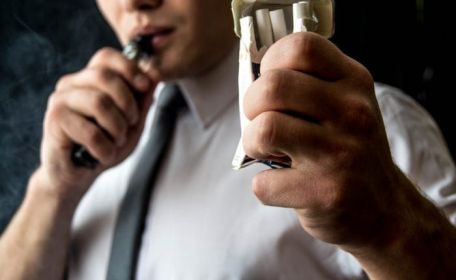 As electronic cigarettes increasingly take over, big tobacco companies could go up in smoke.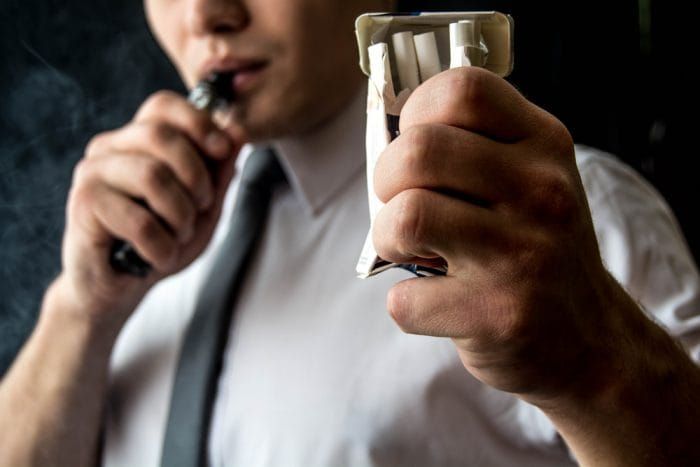 Many people were taken aback at the start of the year when one of the world's biggest tobacco companies suddenly announced — via full-page ads in British newspapers — that it was
giving up smoking
. Is it for real, or just another publicity stunt? It seems the truth is that if tobacco firms keep on making cigarettes, they could find their once-thriving businesses dying.
We have
electronic cigarettes
to thank for a growing number of people finally managing to kick their extremely unhealthy, costly habit. As the British Psychological Society
said in a report
at the end of last year, many people are just not able to get any benefit from so-called quitting methods — nicotine patches, gums or whatever else — and quickly return to tobacco. But
as the NHS notes
, electronic cigarettes are proving one of the most effective ways of quitting tobacco and becoming much healthier.
Now, Philip Morris, which makes Marlboro and other brands, has admitted that its products are harmful and smokers want to quit. "Philip Morris is known for cigarettes. Every year, many smokers give them up. Now it's our turn," its newspaper ads, placed in early January, said. "Our ambition is to stop selling cigarettes in the UK. It won't be easy. But we are determined to turn our vision into reality. There are 7.6 million adults in the UK who smoke. The best action they can take is to quit smoking".
Focus on Electronic Cigarettes
Does this mean that Philip Morris, which has annual sales of around
$80 billion
, is going out of business? Far from it. As the company
says
: "Today, about 1.1 billion consumers smoke cigarettes and other combustible tobacco products. Our vision is to transform our business by manufacturing and selling smoke-free alternatives to replace cigarettes." What it means is: electronic cigarettes.
The company is pouring billions of pounds into developing alternatives to cigarettes and already has vaping devices in the UK market. Some of its new products contain tobacco which is heated rather than burned, so it's hoped it releases fewer toxic chemicals that cause cancer and other diseases. Others are products that do not contain tobacco at all, but the nicotine that smokers crave, making them similar to all the other electronic cigarettes available from vape shops and other retail outlets.
Philip Morris says that now that it has "made a dramatic decision, we will be far more than a leading cigarette company. We're building [our] future on smoke-free products that are a much better choice than cigarette smoking. Indeed, our vision ... is that these products will one day replace cigarettes."
The Future is Smoke-Free
Because we now have the facts, it's no longer possible to put any kind of spin on tobacco cigarettes being in any way good for human health. As the World Health Organisation tells us, tobacco kills half the people who use it. That amounts to a grim global toll of around
7 million people a year
— close to a million of whom only inhaled secondhand smoke, but still went on to develop a tobacco-related disease.
Philip Morris has even launched, albeit not with the fanfare of its "quitting cigarettes" announcement, a website that helps people to stop smoking. Called
Smoke-Free Future
, the site contains resources on cessation and other methods that smokers can use to try and stop. It also includes details about heated tobacco products and electronic cigarettes, which it says 1.5 million people in the UK used to give up smoking tobacco cigarettes.
This, of course, is what has cigarette companies like Philip Morris so terribly worried: their customer base is drying up, and fast. It's largely because there has never been an easier way to stop smoking — by taking up vaping instead.
Are you a smoker and desperate to quit? Try our e-cigarette starter kits and explore the range of fun flavours you can use with them — some of which are free. Once you start vaping, you might never look back. Order now and you will soon have your first electronic cigarette and can say goodbye to smoking forever. Free UK delivery on orders over £10!