← Back
What's the Best E-Cigarette Starter Kit in the UK?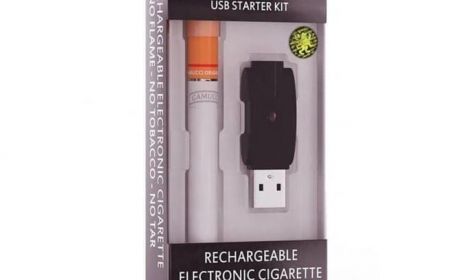 When you first start vaping, it can be compared to entering a strange world, full of cloud chasing and sub-Ohming and other strange terms. But vaping need not be that complicated. Starter kits are the perfect entry to this dedicated and welcoming culture, but which one should you go for?
If you're entering into the world of e-cigarettes, it can seem like tricky terrain to navigate. With all the devices available, where do you start? Should you go with a cig-a-like or a pen-style kit? And what the hell's a box mod? The best e-cig for you will ultimately depend on your current smoking habits and what you want to get out of vaping.
Cig-A-Like Starter Kits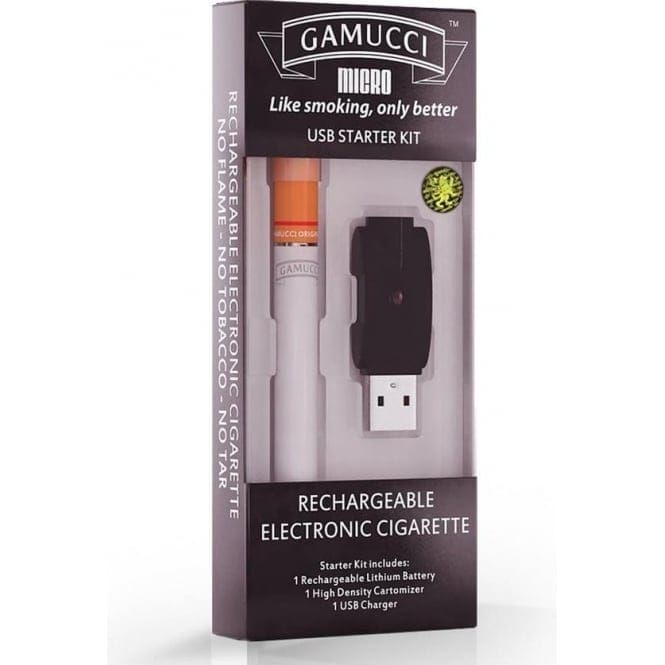 If you've ever seen someone vape away on a cig-a-like, you'd be forgiven for thinking they were smoking a fag. Cig-a-likes are designed to look as close to a cigarette as possible, complete with a glowing red light at the end and an orange filter. Cig-a-likes are perfect for vapers who want the same sensation of drawing on a traditional cigarette. The vast majority of brands produce cig-a-like devices, including Gamucci, Vype and Blu e-cig.
Vype eStick
Vype
is one of the best e-cig brands for starter kits. The e-Stick comes in a rechargeable case meaning you'll never have to worry about running out of charge while on the go. The case also contains space for two extra cartridges, so if you should get through 600 puffs, you'll have extra cartridges safely tucked away.
Is a Cig-A-Like for You?
Cig-a-likes are small and portable and most accurately mimics the feel of a cigarette in your hand. While ideal for the short term, many vapers will quickly find they want to move on to a more advanced piece of kit. While manufacturers are gradually releasing new flavours, such as cherry and vanilla, some may dislike the inability to mix their own flavours or sample the wider variety of e-liquid flavours. The majority of cartridges are also only available in lower nicotine levels (typically 12.5mg), so if you're a heavy smoker, you may find it counterproductive investing in an e-cigarette if it won't deliver the level of nicotine you need.
Pen-Style E-Cigarettes
Vape pens are so-called because of their resemblance to a large pen. Unlike cig-a-likes, the device is used by holding the e-cigarette vertically and drawing on the mouthpiece. All e-cigarette models, both beginner and more advanced, are made up of three components, the cartomizer (or tank), the atomizer, and the battery.
The Cartomizer
The cartomizer is the tank which contains the e-liquid and is screwed onto the battery and the mouthpiece, allowing you to easily disassemble them to either charge the device or refill the tank. The cartomizer also holds the atomizer, the heating element, which vapourises the e-liquid when you draw on the device and delivers the taste and nicotine (if you use nicotine e-liquid).
The Battery
The battery sits at the lower half of the device and powers your e-cigarette. Batteries with a more powerful capacity (1100mAh+) will be significantly longer than batteries with a lower capacity and will result in a much longer charge. It's important when buying your e-cigarette to consider the battery power of your device if you plan on using your e-cigarette throughout the day and want to ensure it lasts. That being said, even a smaller battery (650mAh) will last for
six to eight hours
, depending on how often you vape. The most popular brands produce
electronic cigarette starter kits
, including
Kangertech
,
Innokin
and
VIP cigarettes
.
Is a Vape Pen Right for You?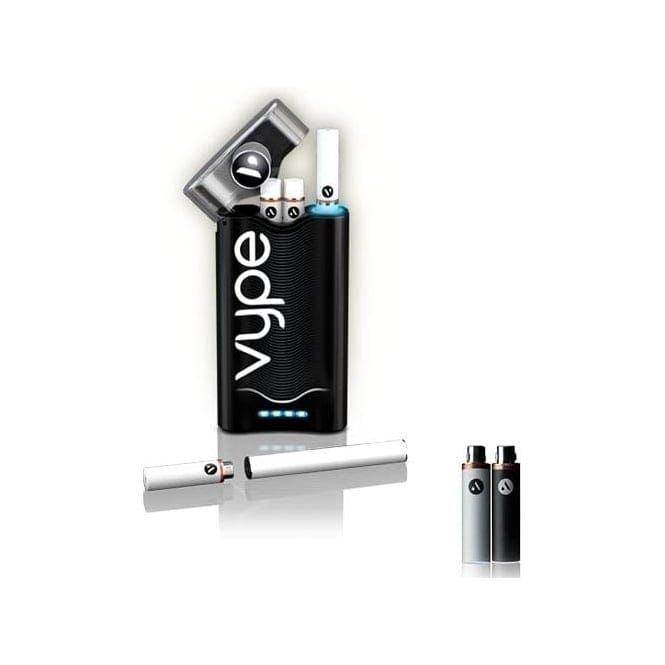 While a vape pen is the perfect step up from a cigarette style e-cig, they are also suited to first-time vapers. They work by simply pressing the button and inhaling, and require no advanced knowledge of wattage or temperature control. Vape pens are increasingly popular due to the fact they can be used with any e-liquid on the market, allowing you to customise your vape experience by sampling — or even mixing — different flavours.
Ready to Go Further?
While for the vast majority of vapers a starter kit will suffice, you might find the time will come when you want to move on from a beginner device. Intermediate devices are made to provide a more premium vape experience, so if you're looking to produce bigger and thicker vaping clouds, or want better flavour, a more advanced e-cigarette could be for you.
Sub-Ohm Vaping
To understand how sub-Ohm vaping works, you'll need a quick run-through of how coil resistance works. The resistance is how much heat is generated by the coil (or atomiser — the heating element that produces vapour) based on the battery voltage. A lower resistance will create a much more intense taste and thicker vapour clouds. Sub-Ohm vaping refers to vaping at a resistance of less than one Ohm. In the past, vaping at a lower resistance required a mechanical mod and the know-how to build your own coils, but as technology has evolved, fortunately, that's no longer the case.
All it takes now to start sub-Ohm vaping is to purchase a sub-Ohm tank and a mod. Sub-Ohm tanks come with pre-made, disposable coils, allowing you to replace them as needed and continue to enjoy your vape. This also negates the need to build and wick your own coils.
Increasingly, manufacturers are producing their own box mods, such as Innokin and Vapouriz, complete with low resistance coils. The Vapouriz VCurve supports resistance from 0.3 Ohms up to 3 Ohms, so if you decide you want to stealth vape for a day, all it requires is a simple coil change. This e-cigarette also comes with a 0.5 Ohm coil installed, meaning you can begin vaping immediately.
Why Go More Advanced?
Moving from beginner to intermediate tech will make a noticeable difference to your entire vaping experience. With sub-Ohm vaping you'll get a tastier hit of your e-liquid and thicker vapour clouds, so if you're into cloud chasing, you'll need a box mod to compete.
Stealth vaping is the premise of vaping on an e-cigarette indiscreetly. Many people don't want to draw attention to the fact that they're vaping, and while some public places are vape-friendly, it still doesn't mean you should be clouding the room with thick vapour. If you're looking to get your nicotine fix without alerting everyone else to the fact that you're a vaper, you might want to stay away from low resistance coils.
So what's the best e-cig? There's really no right or wrong answer, only what suits you. When you're new to vaping, you might feel like a kid in a sweet (or vape) shop, with all these strange and exciting new flavours and complex devices. But you need not be intimidated. With this guide, you'll be fully armed with all the knowledge you need to determine what electronic cigarette starter kit is right for you, as well as what to do when you're ready to go further.
Get your e-cigarette starter kit in the UK from Electric Tobacconist, who stock the largest variety of e-cigarettes in the country. Buy before 4pm Monday to Friday and get same day despatch!