← Back
Why The UK Produces Some of the Best E-Liquids of 2017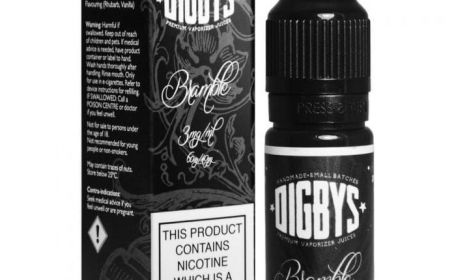 As the electronic cigarette market
grows and grows
, so too does the
number of vape shops and e-liquid producers in the UK
. While many of the best e-cig designs come from outside the UK, British brands have been responsible for some of the
best e-liquids of 2017
so far.
Here at Electric Tobacconist, we're proud to stock a huge range of UK-made e-liquids alongside the best e-cigs on the market. We've always made it our aim to provide an ever-evolving selection of products, ranging from sub-ohm vaping to simple starter kits, rebuildables or disposables. But when we first started out in 2013, it was much more about importing, so it's really nice to be able to actually meet our suppliers instead of just the delivery drivers!
So what's changed in the last four years? Why does the UK now possess a number of great e-liquid brands? And when are we going to start competing for the best e-cig designs instead of relying on imports?
Understanding the Market
To answer these questions, we have to have a better understanding of the UK's e-cigarette market and how it has evolved in recent years. Back in 2013, disposable e-cigarettes were the most popular item we sold. However, from 2014 onwards, we've seen a decline in disposables and an
increase in sales of rechargeable vape pens, mods and e-liquids
.
It's good to see this evolution; the best e-cigs really are those with a more powerful battery that can produce more flavour and vapour. As they have become more advanced, so too has the variety and flavour of e-liquids. The increasing popularity of sub-ohm vaping has also encouraged a huge number of sub-ohm vaping only e-liquids, designed to produce huge clouds of sweet-smelling vapour!
Another factor in the increase of UK based e-liquid manufacturing is the
increase in the number of high street vape shops
. This unconnected network of local industries provides an excellent support system for small-scale e-liquid producers. If you can walk into your local vape shop and persuade the owner that your product is the best e-liquid of 2017, you're much more likely to get a positive reaction than trying to persuade a huge company or supermarket to stock it!
Day-to-Day Vaping: The Best E-Liquids of 2017 and Who Makes Them
So let's have a quick run-through of who's making some of the stand-out flavours available in the UK today. First up has to be 88 Vape, with its range of
£1 e-liquid
. Don't be put off by the price, as each and every flavour they produce is expertly manufactured, rigorously tested and
really
tasty. These are great day-to-day e-liquids that offer convenience and the most competitive prices on the market!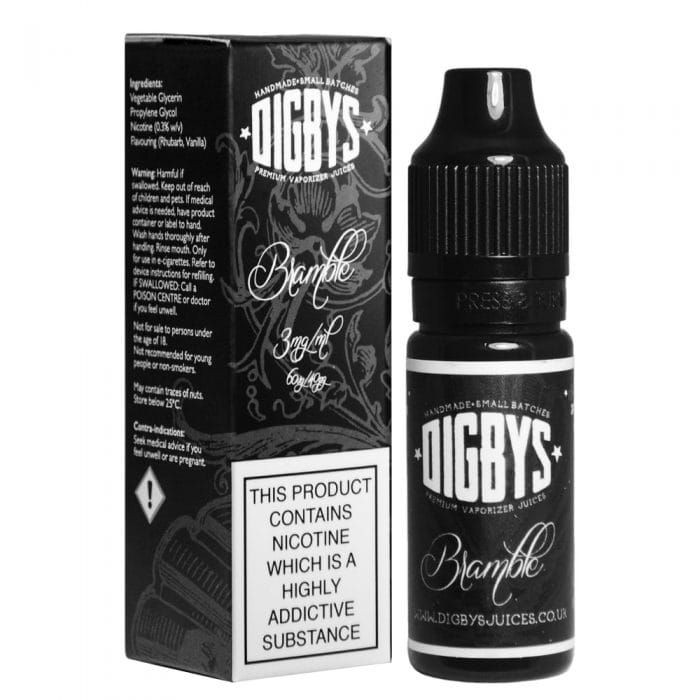 Digby's Juices
is our other pick for day-to-day vaping. Digby's is much smaller, more gourmet outfit that is based near Bridport in the heart of the
Dorset Area of National Beauty
! We're particularly fond of its Bramble e-juice; it's a really grown up e-liquid, tasting just like the
classic cocktail
it's named after.
Sub-Ohm Vaping: The Best E-Liquids of 2017 and Who Makes Them
For those of you hooked on sub-ohm vaping, we believe that the best e-liquid of 2017 has to go to Double Drip and its
Coil Sauce Raspberry Sherbet
flavour. Produced by the same people that made Pure Evil and Pocket Fuel e-liquids. Every Double Drip Coil Sauce e-juice will bring you an equally fantastic but clearly individual flavour and exceptional cloud production!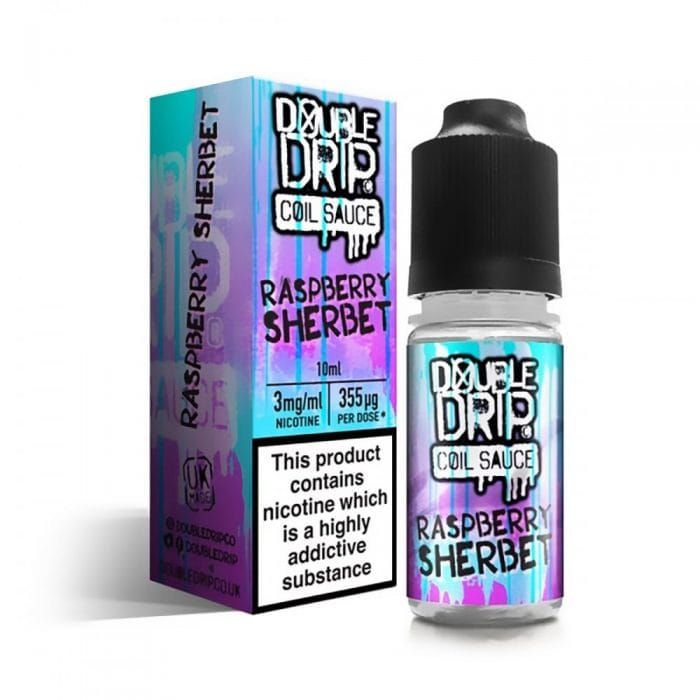 It's ingenuity like this that has seen the UK's e-liquid market blossom in recent years. We've really enjoyed being part of this industry and we look forward to seeing where it's going next!
So, why not browse the
huge range of excellent e-liquid
at Electric Tobacconist? With so many offers and free delivery if you spend over £10, you'll no doubt find your new favourite flavours.