← Back
blu Pro Kit Review from The Electric Tobacconist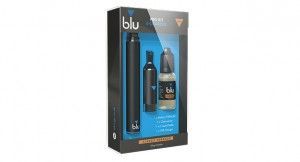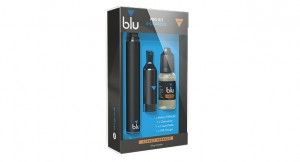 It's been around a month since the
blu Pro Kit
came out, and it's proving to be a popular product, so we thought we'd tell you a bit more about it in as balanced a write-up as we could.
Positives about the blu Pro Kit:
It's a smart-looking piece of kit with a good battery size (900mAh). It vapes very well and even has the signature 'blue' glow at the end of the device. It comes with an blu-branded Evod-style clearomizer and when all is assembled it works very well. In fact, once you own the blu Pro Kit, many vapers will never feel the need to move on from it (according to the vaping products which are currently available on the UK market). Finally, the kit comes with 10ml of blu e-liquid from the
blu e-liquids range
. A nice little extra, but of course from then on, you can use any e-liquid from the Electric Tobacconist e-liquids range to fill it up.
Negatives about the blu Pro Kit:
These aren't major gripes, as we actually think the blu Pro Kit is great, but this kit is not compatible with other clearomizer and/or charging products. Now, for safety reasons it's very sensible to stop the consumer using any old charger, but the usual form is to allow the consumer to mix and match clearomizers according to their preferences (like you can with the
VIP Photon Tank Kit
, for example), but blu haven't allowed for this. You are tied to buying blu-branded clearomizers (which makes commercial sense), but without being able to buy the inner coils* - at the time of writing - making the upkeep of the product quite a bit higher than most other models.
Who is the blu Pro Kit for?
Anyone looking to move to e-liquid-based e-cigarettes should consider this product. It's a fine looking device which isn't too big considering the size of the battery it comes with (Note: this 900mAh battery should enable around 9-11 hours of vaping, with the option of buying spare blu Pro Kit batteries from our Accessories section if you feel you might need them). At the Electric Tobacconist we think this product would serve all but the most die-hard of vapers, ie people who insist on being able to choose clearomizers from different brands, with different resistance levels etc.
Our verdict:
At it's very reasonable RRP, this is as good as any e-liquid-based e-cigarette currently on the UK market.
*Read customer blu e-cigarette reviews here*
*Nowadays you don't need to buy a whole new clearomizer every time yours reaches the end of its lifespan, you only need to buy the inner coils which heat the liquid. This is currently not the case with the blu clearomizer - you have to buy a whole new unit, making this an important piece of information when considering a blu Pro Kit purchase.