← Back
Bo Vaping: Electric Tobacconist's Favourite Pod Mod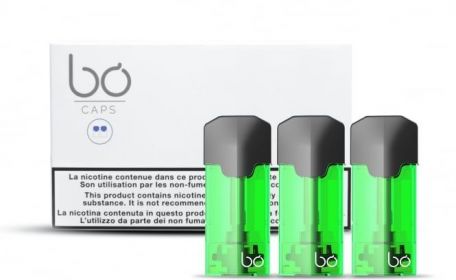 Introducing Electric Tobacconist's favourite new pod mod e-cigarette brand: Bo Vaping! This is the latest and greatest in e-cigarette technology, which is why it's on our list of trending products. With top-of-the-range components like natural wicking fibre developed by
Fiber Freaks
, a magnetic USB charger (just like Apple MacBooks) and super-lightweight casing. This high-end pod mod range will leave you with no doubt about which is your favourite new e-cigarette.
What Is A Pod Mod?
Pod mods are amongst the most recent advancements in the vaping industry. Considered by some to be the
newest generation of e-cigarettes
, they've slowly been growing in popularity and variety since 2016. These e-cigarettes offer the simplistic, easy-to-use principles of a cartomizer, dragged kicking and screaming into the now. The flaws that
cig-a-like designs
possess are that cartomizers often cannot cope with the amount of power needed to create the best vape possible. This is often why we find vapers investing in clearomizer vape pens, or sub-Ohm vaping; the cartomizer just doesn't produce as enjoyable an experience. This is where the pod mod comes in. It uses a brand new type of cartomizer, which is essentially like a miniature clearomizer. Without getting too bogged down in technical jargon, it gives you the powerful, more flavoursome vape, with the convenience of a traditional cigalike model. Because of this, pod mods have become popular amongst first-time vapers and experienced vapers alike.
Bo Vaping: An Introduction
Developed by J Well, Bo Vaping is a new French company who, according to its website, is France's leader in e-cigarette design and production, and
inspired by the PAX JUUL pod mod
. Delivering a high-end, state-of-the-art e-cigarette, Bo Vaping is
turning heads
all over Europe's e-cigarette industry. Here at Electric Tobacconist, we stock seven varieties of
Bo Vaping e-liquid caps
, which all come in either 16mg or 8mg nicotine strength. The refill caps are all 1.5ml in size, competitively priced for economic vaping and designed with a maximum flavour, no-leak approach. Designed for
Mouth to Lung (MTL) vaping
, Bo Vaping offers vapers great convenience, without holding back on quality.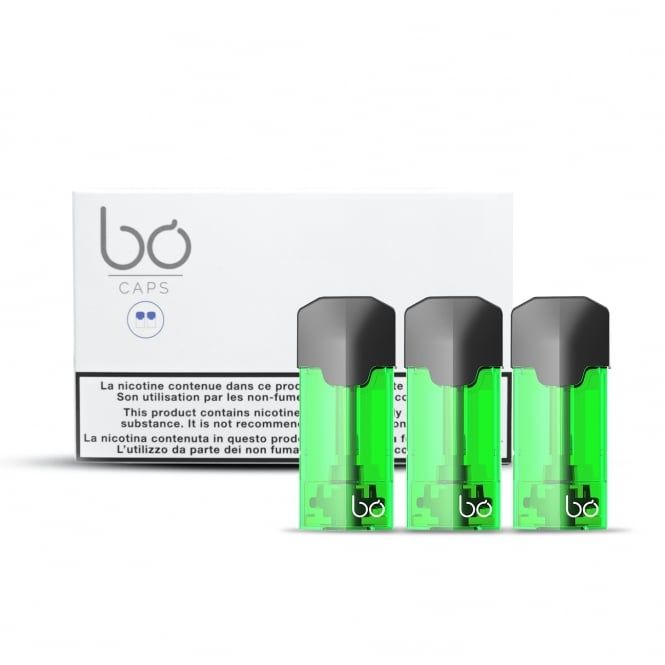 The Bo One Electronic Cigarette Starter Kit
The cheapest Bo Vaping kit comes in the form of the
Bo One E-Cig Starter Kit
. With such a sleek and compact design it is, in fact, one of the smallest e-cigarettes we sell. It measures just 10cm in length and weighs only 22g. That's even smaller than the
My. Von Erl
vape pen, as well as boasting a bigger battery, too. The Bo One's 380mAh battery lasts for 380 puffs, but should you find yourself running out, the
Bo Portable Charging Case
holds four complete charges and an extra refill cap. So you can vape whenever, wherever.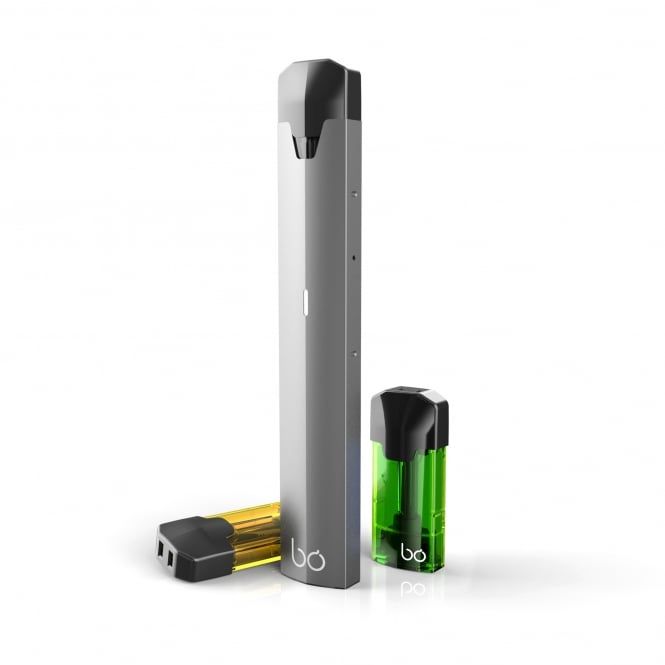 The magnetic USB charge cable prevents any damage to the vape pen should the cable be accidentally removed by force (like someone tripping on it, or it getting caught). This is a very clever feature and one which makes you feel like the designer has thought about the customer. Ergonomically designed to fit well in your hand, the Bo One e-cigarette favours the more discreet vaper; you'll be able to vape without drawing too much attention to yourself. This is one of the reasons this product has received 100% positive feedback from our customers.
The Bo TC Electronic Cigarette
For the even more meticulous vaper who wants complete control over their e-cigarette, there is the
Bo TC Electronic Cigarette
. This is essentially the same as the Bo One Starter Kit, but with even more tech added on. The TC stands for temperature control, allowing you to manually set a maximum temperature that your coil cannot exceed. This gives you the ability to maximise your e-liquid efficiency (the hotter the coil, the more vapour) because each 'hit' will produce a very similar amount of vapour. In addition, it also stops your coil from overheating and creating 'dry hits' (when you vape and it tastes unpleasant or burnt). Overall, we here at Electric Tobacconist can safely say that Bo Vaping has produced two of the vape industry's top products. While requiring a little more of an initial investment, the build quality and vape quality are fantastic. This is one of the first e-cigarettes that really appeals to all vapers. It spans the gap between those just using electronic cigarettes to replace unhealthier tobacco products and those really into vape culture.
Invest in a quality vaping product today - Our Bo Vaping Starter Kit is at an all time low price right now, you won't get a better opportunity anywhere!