← Back
Boost for E-Cigs as Research Shows Just One Cigarette a Day 'Harmful'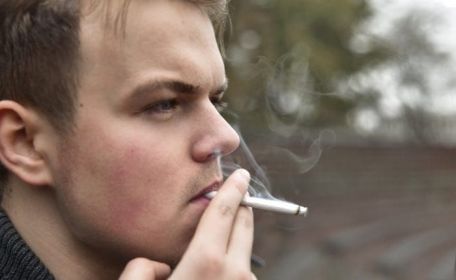 There's no escaping the fact that smoking at any level is bad for you, but e-cigs can help kick the habit.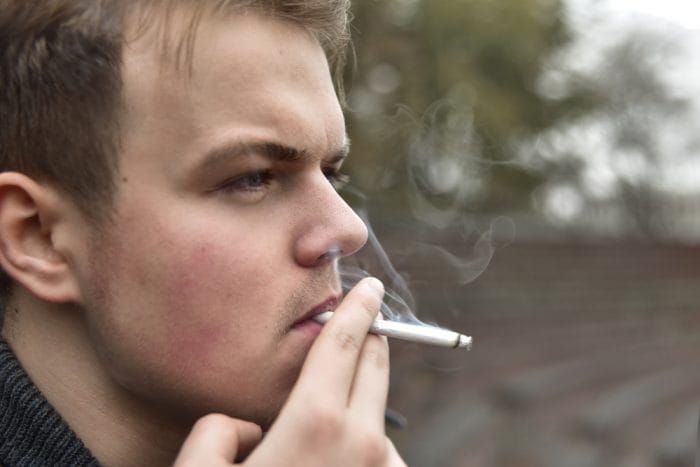 There is stark news for anyone who thinks the odd cigarette is no harm and just helps them relax at the end of a day. Perhaps, somebody may just have one cigarette to enjoy themselves all the more down at the pub on a Saturday night. They're not regular smokers and are definitely not hooked — so how bad can a casual cigarette be?
Very, according to the results of
new research
. Just one cigarette a day, it turns out, dramatically increases your chances of having a heart attack and stroke. What's more,there is no safe level of smoking if you want to avoid either of these crippling and potentially fatal occurrences from happening.
That means cutting down from a pack of 20 a day to just one or two may not do much good. The only option, the research says, is to give up entirely — going "
cold turkey
", using cessation methods like nicotine patches and gum. Or, of course, you could join the huge and reliable stop-smoking method many smokers are now doing, using
e-cigs
to stub out tobacco for good.
Grisly Smoking Picture
The new research into smoking and its harmful effects appears in the prestigious BMJ medical journal and includes an analysis of 141 studies on smoking. It paints an alarming picture of casual smoking, pointing out that just having one cigarette a day increases a person's chances of developing heart disease by around 50% and a stroke by 30%, compared to people who never smoked.
In the UK, around 100,000 people lose their lives to smoking-related diseases annually, including people who never smoked, but inhaled the smoke of others. While many of these fatalities are due to the various cancers that toxic chemicals found in burning tobacco cause, especially lung cancer, most deaths (around 48%) are from cardiovascular disease.
The figures from this large-scale study we've mentioned so far only concern men. For women, the picture is even bleaker. It found that one cigarette a day increases their chances of heart disease by 57% and 31% for stroke. Lead researcher Professor Allan Hackshaw of University College London
said
: "There's been a trend in quite a few countries for heavy smokers to cut down, thinking that's perfectly fine, which is the case for things like cancer. But for these two common disorders, which they're probably more likely to get than cancer, it's not the case. They've got to stop completely."
Giving Up with E-Cigs
Currently, around 3 million people in the UK use e-cigs or other types of vaping equipment, and
it's estimated
that more than half of them have managed to give up smoking because of their new activity. E-cigs contain the nicotine they desire in varying levels, and there can be none at all in the e-liquid refills they use — only fruity and other flavors. They do not contain tobacco to be burned, avoiding the thousands of harmful chemicals found in cigarette smoke.
This makes e-cigs the obvious choice in the war on tobacco and getting people off cigarettes, saving countless lives in the process. It's why Public Health England recently reiterated its support of e-cigs as an effective smoking cessation method. It
said
that "vaping poses only a small fraction of the risks of smoking and switching completely from smoking to vaping conveys substantial health benefits" and that e-cigs "could be contributing to at least 20,000 successful new quits per year and possibly many more".
With even one cigarette a day proving a terrible health risk, why would you gamble with anything other than e-cigs in giving up? As Public Health England says, "Anyone who has struggled to quit should try switching to an e-cigarette and get professional help. The greatest quit success is among those who combine using an e-cigarette with support from a local stop-smoking service."
Are you a smoker, even a causal one, and desperate to quit? You may well find it much easier with e-cigs. The Electric Tobacconist online shop has e-cigarette starter kits you can easily get to grips with — boasting incredible quality and great value. Browse our range and order now!