← Back
Christmas at Electric Tobacconist: A Vape Shop Full of Gifts!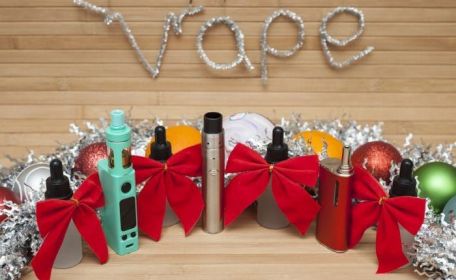 Wondering what to get a vaper this Christmas? Our festive vape shop has all the answers.
Here at Electric Tobacconist, we're always incredibly excited about Christmas. As vaping has
exploded in popularity
and use in recent times, it's not surprising that it's one of our busiest times of the year. So, we've been hard at work stocking the electronic shelves of our
vape shop
with some wonderful vaping gear that will put a smile on anyone's face this Christmas.
Our wide selection of vaping devices and e-liquid are the perfect gift for a vaper in your life. Or, if someone you know or love is a smoker and is desperately trying to quit, you could give them the best present ever. As the recent
Stoptober
campaign advised, vaping can help people to finally kick the smoking habit and become far healthier.
"E-cigarettes are particularly effective when combined with support from local stop smoking services — people who choose this route have some of the highest quitting success rates," said the campaign. This year, for the first time, the Stoptober campaign recommended vaping as a way of stopping smoking. There's really no better gift you could give a smoker this Christmas.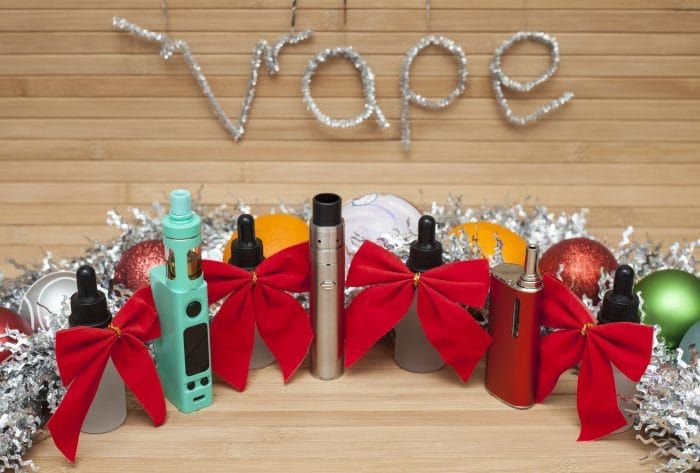 Getting Started with E-Cigarettes
Like a kid in a sweet shop, there's so much to choose from at a quality vape shop that it can actually be incredibly difficult to know what you want. So, for the novice vaper finding their way, a good place to start is with an
e-cigarette starter kit
. There are all sorts of shapes and sizes to choose from in terms of the vaping device itself and they're relatively inexpensive. This it not like a tobacco cigarette that's stubbed out when it's smoked; e-cigarettes will last and last. Just remember to keep your charger and e-liquid handy!
Then there's the matter of choosing what kind of e-liquid you're going to gift with your e-cigarette. Here, the choice really is enormous, and includes all sorts of exotic flavours as well as more traditional ones. And they come in different nicotine strengths as well as no nicotine at all — the pleasure comes from the fruity and other flavours themselves. At Electric Tobacconist, we offer a choice of
free e-liquids
with some of our vaping starter kits.
Vape Shop E-liquids
Our
multipack e-liquids
are another great way to show someone you love them this Christmas. You'll find everything you're looking for at our online vape shop, from grape, orange and rainbow mixed fruits, to strawberry, milkshake and even the popular Dinner Lady.
Go totally zany with our multipack e-liquids containing lemon tart, rice pudding, coconut and even cornflake tart flavours. The possibilities are endless and you'll be sure to add way more fun and delight to the recipient's Christmas. Ideal as stocking fillers, we have a
much wider selection of e-liquids
that will add spice to any vaper's life, and there are all the flavours under the sun to choose from.
Accessory Vape Gifts
If you're wondering what to get someone who's already a serious vaper for Christmas, chances are you won't trump what they already use: their devices and e-liquid. But, you can still surprise them with some
vaping accessories
they might love to have.
How about keeping them powered up with one of our reliable battery chargers that will ensure they never run out of juice? An electronic cigarette carry case is an elegant gift for the vaper in your life, allowing them to carry all their essential gear in one compact, good-looking place. Or, what about one of our syringe and e-liquid bottle mixing kits that will allow them to
blend their e-liquids
for even more enjoyment? It could be the perfect stocking-filler this Christmas.
Vaping presents are the gifts that keep on giving, right into the New Year and well beyond. Merry Christmas from all of us here at Electric Tobacconist!
Browse the extensive range of vaping products at Electric Tobacconist now and find the right gift for someone you love this Christmas. Don't forget: we have FREE shipping around the UK for orders worth more than £10. Order early to beat the rush!