← Back
Could overregulation of e-liquids push the industry underground?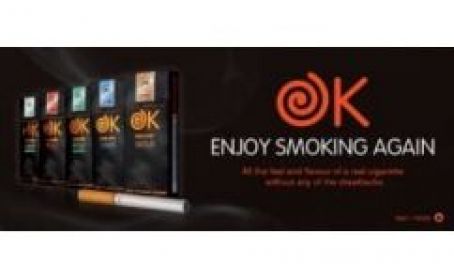 While it is common knowledge that regulators and governments around the world ignored the vaping community for many years, there is growing concern about potential overregulation in the short, medium and longer term. A recent survey by the E-cigarette forum gathered the opinions of 10,000 online participants with some interesting feedback. It was revealed that 79% of those who took part confirmed that they would look to the "black market" if regulators introduced a ban on their favourite e-liquid tomorrow. Even though many people would have expected the majority of survey participants to consider the "black market" perhaps the figure of 79% is nevertheless a significantly high percentage.
Should the authorities sit up and listen?
Over the last couple of years we have seen a significant and concerted attack on the
electronic cigarette
and
e-liquid
markets. We have seen rumours, counter rumours and general untruths released into the public domain and while many of these have been addressed, many governments and many regulators still seem to be at odds with leading medical professionals who see the future benefits of electronic cigarettes. While we all know that electronic cigarettes and e-liquids require further medical trials to clarify any long-term issues even the most ardent of critics readily admit they are at worst less harmful than their tobacco counterparts with some suggesting they may be 99% less harmful. We can only hope that the authorities sit up and listen to this recent survey suggesting that electronic cigarettes and e-liquids are now a long-term element of the smoking/vaping community. The fact that so many people within the vaping community would consider the "black market" if their favourite flavour were banned tomorrow says everything. Hopefully governments and regulators around the world will acknowledge this fact and introduce a light touch regulatory structure which controls both quality and access but does not force the industry underground.
The consequences of an illegal market
There are some critics of the electronic cigarette and e-liquid industry who suggest that much tougher regulations are required in the longer term but what would happen in the event of a black market? The simple fact is that if electronic cigarettes and the eliquid industry were forced underground then there would be NO regulations. This could potentially open up the vaping community to unscrupulous manufacturers and retailers - selling low quality and potentially dangerous products. It is certainly a balancing act for governments and regulators around the world and there is much work to be done. The industry itself is still in its relative infancy and there are still many different factors to confirm and clarify in the short, medium and longer term. However, when you bear in mind there are tens of millions of people in the worldwide vaping community this is an industry which is here to stay and a community which needs to be listened to.
Conclusion
Overregulation of the electronic cigarette/e-liquid market could create a nightmare scenario for governments and regulators around the world. The recent survey by the E-cigarette forum suggested that a high percentage of the vaping community would look towards the "black market" in the event that their favourite e-liquid was banned tomorrow. This is certainly a shot across the bows of governments and regulators around the world and perhaps a wake-up call for those who believe the industry can be regulated out of existence. The simple fact is that the electronic cigarette/e-liquid industry is here to stay and the voice of the vaping community grows louder. Guest blog brought to you by OK E-cigs: