← Back
E-Cigarette Brands in Focus: Gamucci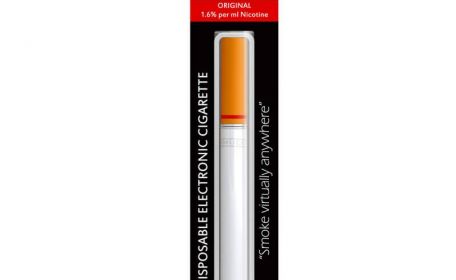 Whether you've recently got into electronic cigarettes, looking to buy your first, or you've been vaping for a while, Electric Tobacconist is here to help. Our Brands in Focus blogs offer advice and information on the best e-cig brands on the market today, full of products, tips and advice about specific names that vapers love. In this post, let's take a look at Gamucci. By the end of this article, you will be equipped with the knowledge necessary to help you buy the right Gamucci e-cigs, Gamucci refills and plenty more!
Gamucci E-Cigs and Gamucci Refills: A History
Gamucci has been making electronic cigarettes since 2007. Its focus has always been on quality and innovation, with a research and development team dedicated to creating an e-cigarette that is a usable alternative to traditional cigarettes. In their pursuit of this, the
first ever cartomizer
was developed under the Gamucci brand name in 2008. Since then, Gamucci has been the go-to model for all cigarette-style e-cigs; in fact, the brand started the trend! They even opened a vape lounge at
Heathrow Airport
... As one of the first companies from the UK to invest in e-cigarette development, Gamucci is a brand you can trust. It was set up by people who smoke, with a goal to one day make the perfect cigarette replacement — and ten years on, Gamucci are getting pretty close. All of its products are built in an exclusive factory, using patented Gamucci technology for the best quality of product. We've been stocking Gamucci for a while now, so we certainly agree with their ethos that quality is better than quantity!
Gamucci Products
Gamucci provides some of the most straightforward and efficient e-cigarettes available from the Electric Tobacconist. Slim-lined and stylish designs, matched with excellent prices and reliability, make them a great choice for anyone who vapes.
Studies have shown
that Gamucci e-cigarettes "vaporise nicotine very effectively" and "very consistently" from the first puff to the last. We sell three varieties of Gamucci e-cigarette; the Vitesse USB, the USB Micro and the Continental 500 Disposable.
Gamucci Continental 500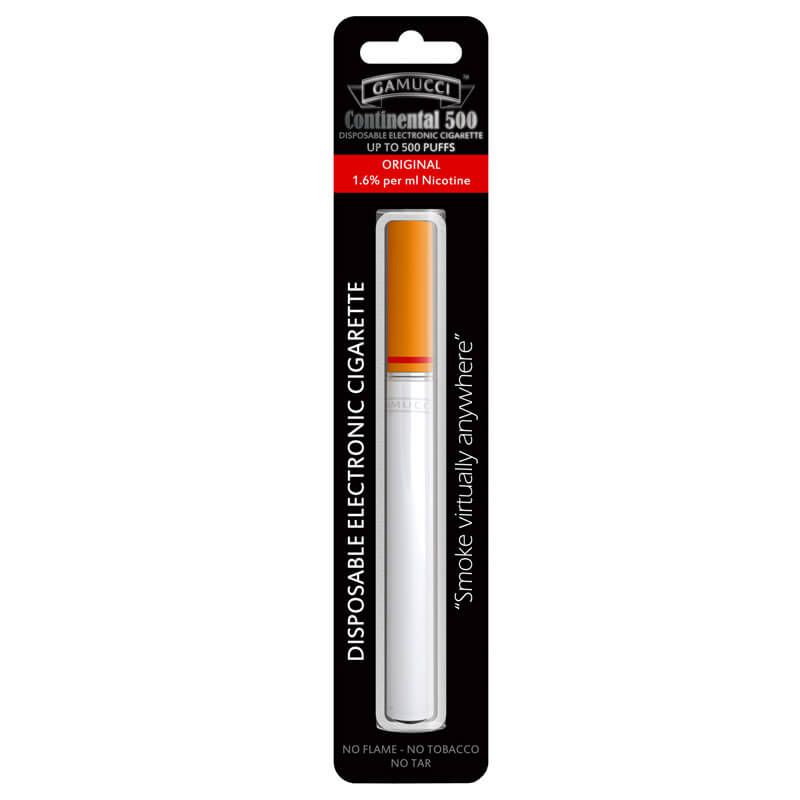 An entry-level e-cigarette for those looking to replace their traditional cigarettes instantly, with no fuss
Provides 500 puffs, or roughly 40 cigarettes, but at a fraction of the cost
Supplied at a fixed nicotine rate (of 16.8mg) to best replicate the cigarettes you're trying to replace
Available in either tobacco or menthol flavours
Non-rechargeable — so when it's gone, get a new one!
Gamucci USB Micro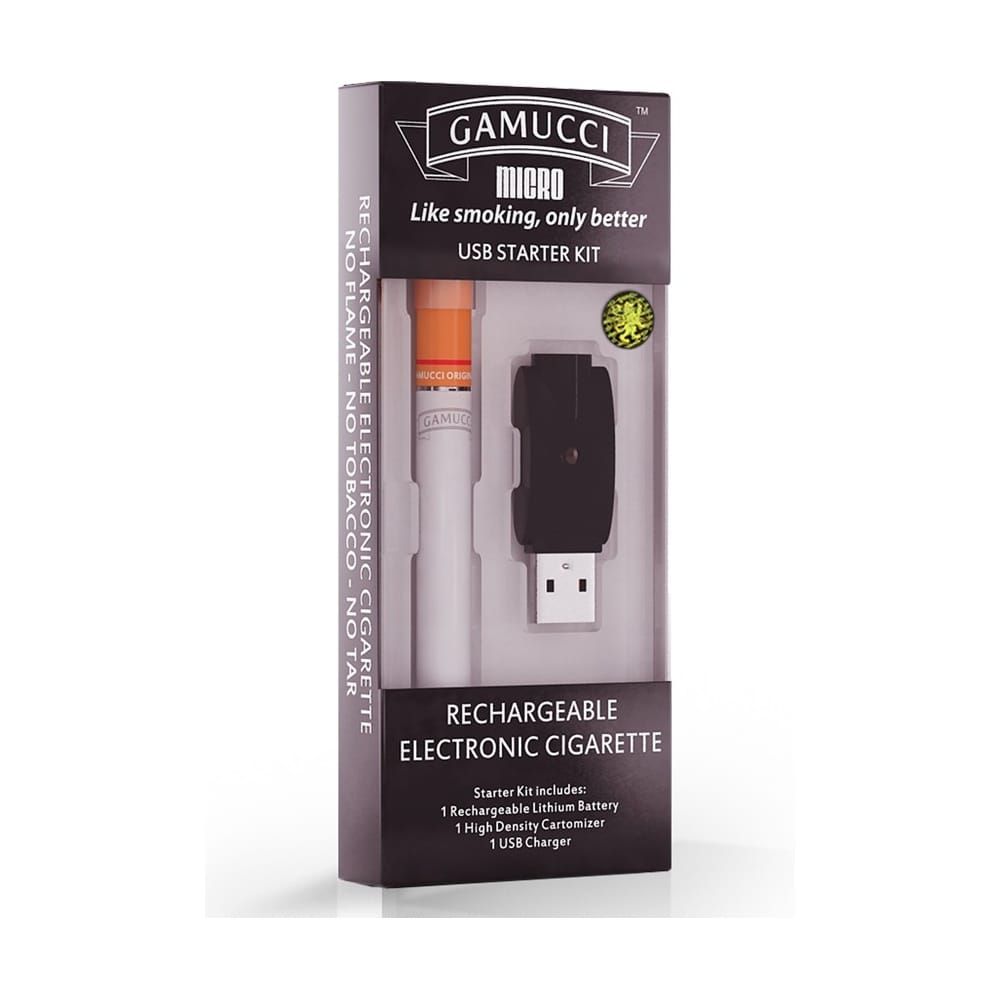 With a small, slim design, the USB Micro doesn't stand out like some bulkier e-cigarettes
The starter kit comes with everything you need to start vaping right away!
Simple cartomizer Gamucci refills are available, so you never go without a vape. One packet costs £5.79 and is equivalent to 100 cigarettes...
Rechargeable USB battery lets you charge your e-cigarette quickly and easily, with no hassle involved
Available in either tobacco or menthol flavours, at no extra cost
Gamucci Vitesse USB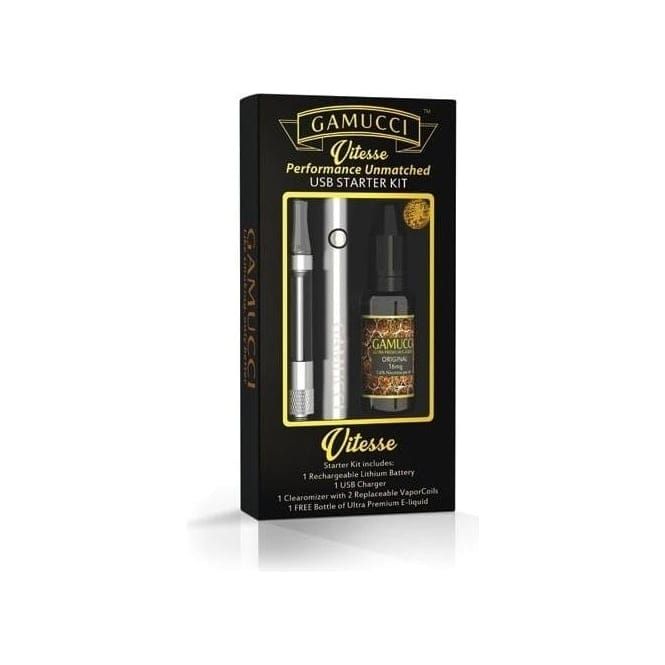 This is for vapers with a little more experience, that want a step up from their cigarette replacement, for a more pleasurable vaping experience.
Equipped with cartomizer, coil and USB battery, the Vitesse USB uses e-liquid to deliver a smoother, more satisfying vape.
Either use Gamucci's original flavours of e-liquid, Menthol or Cherry. Alternatively, you could branch out and try any vape liquid the UK has to offer.
Gamucci refills, parts and accessories
Have you lost part of your Gamucci e-cigarette, or does part of it need replacing? Don't worry: we stock replacement batteries and USB chargers for each product sold, while Gamucci also produces replacement coils for your Vitesse USB. So, there's no excuse why you can't continue to use your favourite e-cigarette for as long as possible. We also have a Gamucci carry pouch, so you can keep your e-cig clean and safe, and make sure you've got plenty of Gamucci refills for your USB Micro, too. You wouldn't want to run out when you really want to vape...
So why wait? Buy a Gamucci e-cigarette from the Electric Tobacconist today and get FREE delivery on orders over £10. You'll ask yourself why you didn't do it sooner!