← Back
Vaping in the Snow: E-Cigarette Trends to Look for in Early 2018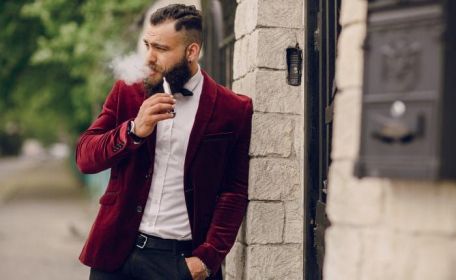 As the new year begins, there are several exciting trends from the world of e-cigarettes to keep your eyes peeled for, as new merchandise hits the market, such as the
Gamucci Vitesse and Blu E Cig juice
.
E-cigarettes and vaping have had an incredible year. The overall e-cigarette and vaping industry has continued to be one of the fastest growing global sectors, with a recent 
Research and Markets report
estimating that, by 2021, the global vaping market will be worth 32.11 billion USD. That's pretty impressive for an industry that only truly
emerged over the last decade
.
So, we head into 2018 on this high, with e-cigarette and vaping users reporting that they're
more satisfied than ever before
by their experiences with the products they're using. However, don't expect the growth of the vaping industry to slow down any time soon. Let's look at two of the products that we believe are going to continue to be huge hits in 2018: the Gamucci Vitesse and Blu e-cig juice.
The Gamucci Vitesse: A stylish new classic
The
Gamucci Vitesse
is the perfect starting product to make the switch from traditional smoking to refillable e-cigarettes. Over the course of 2017, it's been one of the most positively reviewed e-cigarettes on the Electric Tobacconist website, receiving 98% positive feedback from over 9,500 reviews — and it looks like things are only going to continue to brighten for it as we move into 2018.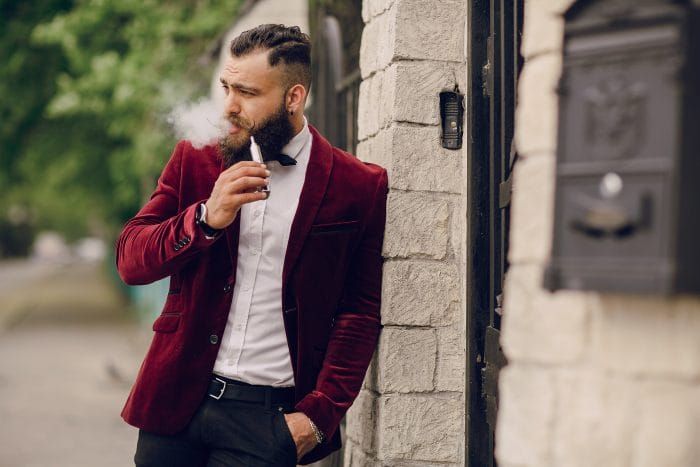 The Gamucci Vitesse is the brand's first e-cigarette starter kit designed for use with its range of Ultra Premium e-liquids, such as the Original and Gold Tobacco flavours. It has a sleek, stylish, modern look, similar to that of a
vape pen
. The Gamucci Vitesse is a perfect addition to the other pen-style e-cigarettes in our collection, like the 
Vapouriz Fuse
.
One of the reasons that the Gamucci Vitesse has proven to be so popular is that it offers all of the best e-cigarette technology in a single product. The e-cigarette has the unique Gamucci dual power switch, ensuring your safety as you vape in foolproof way. Its sleek and compact nature cannot be overstated; the Vitesse measures in at a mere 11.5mm in diameter and 151mm in length!
Blu E Cig juice
One of the biggest questions for new vapers and e-cigarette users is, of course: what kind of e-cig juice should you be using?
With over 700 varieties of e-liquid available at Electric Tobacconist, selecting the one that is right for you can seem like a daunting task. Sometimes, opting for a brand and seeing what they have to offer is a good starting point — and Blu E Cig is a perfect vaping brand to begin with.
The Blu brand, which originated in the US where it still carefully blends its e-cig juices,  offers one of the widest and highest-quality e-juice selections currently available on the market. Better yet, all of its e-juice is directly compatible with Blu E Cig's e-cigarette products, which have also gathered an
enormously popular following
.
The flavours of Blu e-juice are many and varied, catering to the preferences of all kinds of vaper. For an e-cigarette user who prefers a fruitier flavour, there's Green Apple, Peach Passion, and Berry Swirl.
There's also a 70%
PG
Tobacco Blu e-juice for a more traditional flavour, which has a satisfying throat hit and oak-ish aftertaste that'll leave you wanting more. Another classic is the
Polar Mint Blu E Cig juice
, which offers a tantalising blend of spearmint and peppermint that will knock your socks off.
Keep your eyes peeled for more exciting e-cigarettes and e-juices to come in 2018!
The
Gamucci Vitesse and Blu e-cig juices
are just some of the thrilling products that deliver high-quality experiences to our community of vapers and e-cigarette users that we're going to be keeping an eye on in 2018. Whether you're an established user or just starting out, Electric Tobacconist will have all the latest news on our newest and hottest products as we kick off 2018.
Browse the incredible range of e-cigarettes and e-juices today at Electric Tobacconist's huge online vape store. You only have to spend £10 with us for FREE UK delivery!