← Back
Electric Tobacconist Goes Live in the USA!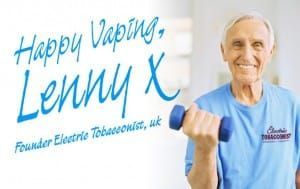 People have often visited our website and commented that the theme looks very American. Everything from the logo design, to the "Wild West" backdrop image are definitely of a certain theme, and indeed when the site was launched, we wanted to give it a retro feel so as to make people feel more comfortable with this brand new technology. This theme turned out to be something of a 1920s Saloon Bar in an old Californian town. So, as we approach our 2nd birthday as a company (founded in July 2013), it seems fitting that have now launched a
US version of The Electric Tobacconist®
! America is the land of opportunity, the land of freedom. Well, we want to give our American friends the opportunity and the freedom to buy the best e-cigarettes from the best brands, with our usual super-fast delivery! So, if any American residents are reading this - head over to our American site and enjoy shopping for
e-juice
,
kits
and everything else vape-related! Howdy, partners!