← Back
Electric Tobacconist Spotlight: BLU E-Cigs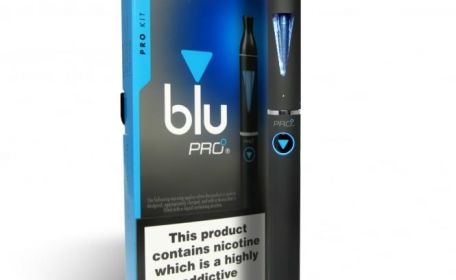 A brand
developed since as early as 2009
, the
BLU e-cigs
range already offer unmistakable quality. Be it in the design of its electronic cigarettes, or in the way the e-cigarettes vape, it's a range that remains ever popular. All BLU e-cigs products boast high vapour production, as well as being small and inconspicuous (BLU disposables and BLU Plus+ specifically). Endorsed by one of the
largest tobacco companies in the world
, BLU e-cigs certainly has a lot of hype around it. Probably why it is one of the most iconic electronic cigarette brands on the market.
BLU Disposable: The GO E-Cigarette
The BLU GO disposable is the brand's entry level e-cigarette. Designed for a hassle free, low-profile, vaping experience, the BLU GO is one of the smallest disposable cigarettes on the market. This is a contributing factor as to why the BLU GO is such a popular product with first time vapers. Set at 18mg of nicotine for this exact reason, it tries to replicate traditional cigarette smoking as closely as possible. Designed to last as long as a packet of regular cigarettes, the BLU GO isn't the cheapest disposable option. But, with its perforated mouthpiece it really delivers on flavour and vapour production, so well worth the small extra investment. Incredibly convenient, compact and unobtrusive, BLU's GO is a perfect choice for those of you who are getting used to using electronic cigarettes. We understand that some e-cigarettes are quite large and can put people off. If you're looking for something more discreet and ergonomic, BLU e-cigs is the perfect brand for you.
BLU Pro: A 'Best Seller' E-Cigarette
The most upmarket BLU product is the
BLU Pro Kit
. Designed with more experienced vapers in mind, the BLU Pro Kit delivers everything you'd need to develop your love of vaping. Containing a strong (1100mAh) battery, clearomizer and USB charge cable, Electric Tobacconist will throw in a 10ml bottle of Hoxton E-Liquid for free with any purchase.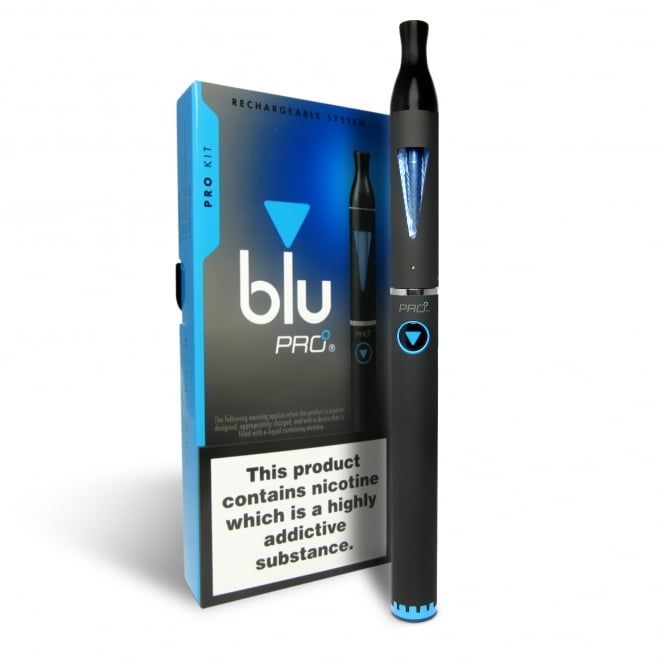 For an average vaper, this battery lasts anywhere between 12 and 14 hours. More than enough time for an entire day's vaping needs. The tank comes with a 1.8ml capacity, and can be used with any e-liquids available at Electric Tobacconist. For your convenience, we also stock replacement batteries and tanks so you can maintain your electronic cigarettes' performance to the highest standard. The BLU Pro Kit is hands down the Electric Tobacconist team's favourite BLU product. While it is a little bulkier; it provides the best vaping experience, costs only slightly more than the other models, and has the stamina to keep up with even the greediest of e-cigarette users.
Because Electric Tobacconist is committed to its customer's convenience - Buy today before 4pm and get Next Day Delivery for just £3.50 extra!