← Back
The Essential Beginners Guide to Vaping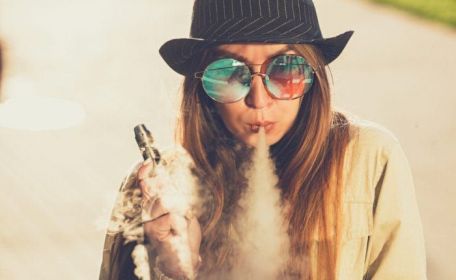 Don't know your mods from your tanks and coils? Never fear — here's your own beginners guide to vaping!
Most people have only known about
vaping
for a few years. The industry is still in its infancy and there's still a lot to learn — on all sides. In fact, Public Health England
said earlier this year
that there's a substantial amount of misunderstanding about e-cigarettes, and that it's leading to around 40% of smokers not even trying them.
It's a critical health issue: smoking kills around half those who smoke tobacco products, adding up to
7 million people
globally every year. Meanwhile, countless
studies and tests
tell us that vaping does not. Getting people off deadly cigarettes and onto e-cigs is a public health challenge and one the British health authorities
have taken up
.
So, how do you start vaping? It's not all that hard — and here at Electric Tobacconist, we've put together a handy beginners guide to vaping that you can use.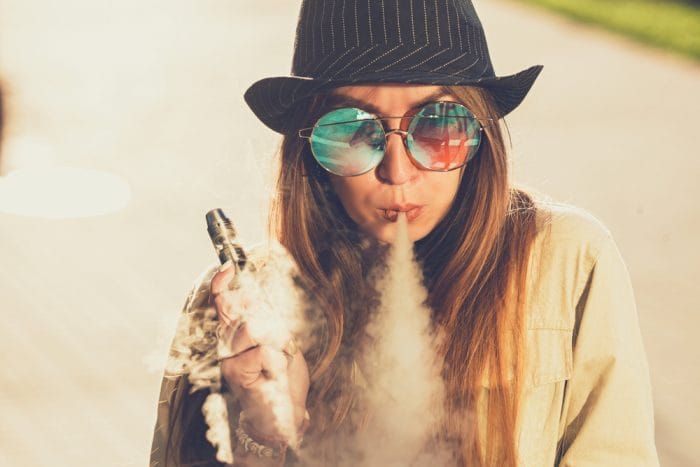 Your 3-Step Beginners Guide to Vaping
Start with the familiar
The vaping sector may still be emerging, but as anyone who has browsed a vape store (online or offline) knows, there's already an astounding range of vape gear and e-liquids available — all with weird, wild and wonderful names. Before you have to lie down and take a nap from the mental exertion of trying to figure it out at once, we recommend taking baby steps and starting out with what you know. If you're a smoker, or even if you're not, that means something that resembles what you're used to: a cigarette.
Cigalikes, or cigarette-style vaping devices, are simple and easy to use. They're also inexpensive and you can get a range of refill flavours from some vaping retailers,
such as ourselves
. They're the perfect way to delve into the world of vaping before moving on to more sophisticated vaping devices.
Know Your Nicotine Level
Next, we come to e-liquid. E-liquid comes in small bottles and contains a simple mixture of substances, along with varying amounts of nicotine. E-liquid is used in
vape pens
and
all-in-one
devices; choosing one of these starter kits opens you up to a broad range of flavours. However, with the range of flavours now available, and seemingly growing by the day, it's best at this early stage to stick to what you know. Popular e-liquid flavours at our online vape shop include banana, vanilla and, yes, tobacco.
But while all these flavours and more allow you to enjoy vaping in a way you never could with one-flavour tobacco, it's important at this stage to get your nicotine level right. E-liquid refills come in a variety of nicotine strengths, including none at all — just the flavours. If you've never smoked or are just a casual smoker, you won't want high-strength nicotine in your e-liquid, or it might make you dizzy or nauseous. For the heavy smoker making the transition to vaping, too little nicotine in e-liquids will probably not satisfy you and could send you back to cigarettes. Starting on one of the higher nicotine levels, then slowly working down, is the best option here.
E-Cig Etiquette
Of course, just because you're now vaping, doesn't mean you have the freedom to use e-cigarettes — and, possibly later, other vape devices — wherever and whenever you want. As we've said, vaping is still relatively new. If you're using an e-cig out in public, there's a good chance many people won't know it's a harmless vaping device and could mistake it for a traditional tobacco cigarette.
This is especially the case if you're using a cigarette-style vaping device to get started. You certainly won't want to get into an argument, or worse, with people who think you might be polluting their space with harmful secondhand smoke — even though it's just harmless water vapour your device is giving off. So keep this general rule in mind: If you wouldn't smoke in a certain place,
don't vape there either
.
Finally, April may be over, but
VApril
is not! For many people, the battle to give up their cigarette addiction continues. VApril was the UK's first vaping awareness and education month and the organisers produced an invaluable guide to breaking the smoking habit. It's still available, for
free download (PDF)
.
E-cigarette starter kits are a great way to give up smoking by switching to vaping and getting far healthier as a result. Explore Electric Tobacconist's
great range of e-cig starter kits now
and find one for yourself today. We'll deliver for free in the UK if your order is over £10, and we ship to many countries around Europe.