← Back
Farage Pins Exit Battle on Vapes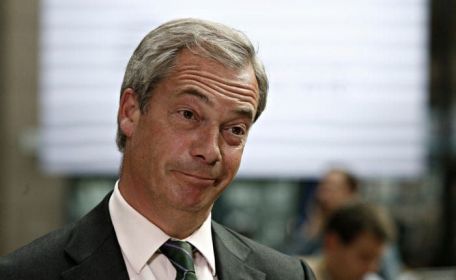 It's a war against the EU — and cigarettes. At least vape kits might be able to help.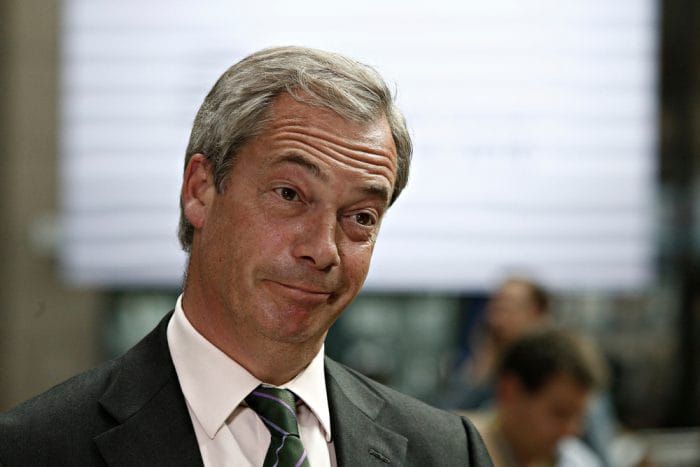 Nigel Farage may be battling to get Britain out of the European Union, but the Brexit Party leader is fighting another, more personal war: his long-running struggle to quit smoking. Only it's not so much a war but a love affair with cigarettes, and the 55-year-old pint-loving politician has in recent times lashed out at doctors' and medical institutions' advice on the health hazards of smoking. Asked several years ago why he had started smoking again, after managing to give up, Farage appeared to say there was nothing much wrong with cigarettes and that they weren't all that bad for health. "I think the doctors have got it wrong on smoking,"
he said
— a typically brash statement and one that surprised, if not shocked, many people who are aware of the real dangers of cigarette smoking. A while later, as the World Health Organization (WHO) released a statement welcoming a decision by the Vatican to ban cigarette sales — taking the opportunity to remind people that tobacco kills 7 million people around the world year (it's now at least 8 million, according to updated WHO figures) — Farage hit out again. "The World Health Organisation is just another club of 'clever people' who want to bully and tell us what to do. Ignore,"
he said
.
Farage: Up in Smoke?
Who knows, but perhaps Nigel is finally getting some advice — and real facts. They include
realities
that tobacco kills as many as half the people who use it, that more than 1 million people die annually from exposure to second-hand smoke after developing fatal diseases such as various cancers, heart and lung disease and others, and that there are currently around 1.1 billion smokers, most of them — about 80% — living in poorer parts of the world. [caption id="attachment_1989" align="aligncenter" width="666"]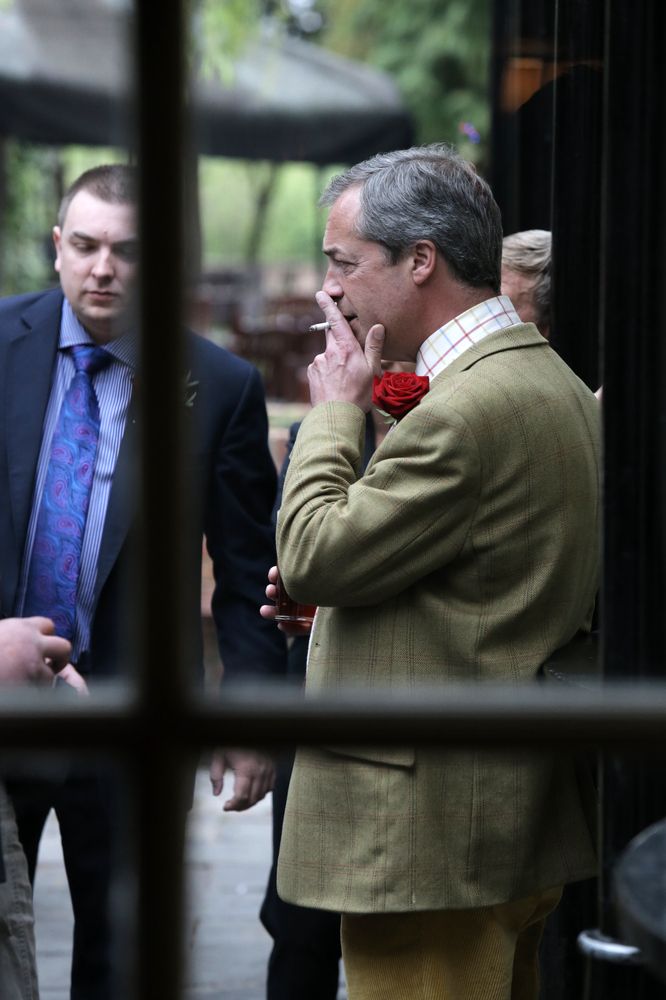 Cig Break:
Will Farage manage to filter out cigarettes for good?[/caption] The WHO, which Farage so readily dismissed, says it all adds up to a "tobacco epidemic" and "one of the biggest public health threats the world has ever faced" — and governments everywhere are doing all they can to try to get people off cigarettes. Much of those efforts are happening right here in the UK, where our health authorities and other bodies have been conducting extensive research into vaping as a viable smoking-cessation method and to see if there are any associated health risks from using e-cigarettes. The most recent research comes from Public Health England, when it issued an updated advisory on vaping that followed a review by a panel of independent tobacco experts. They
concluded
that "vaping poses only a small fraction of the risks of smoking and switching completely from smoking to vaping conveys substantial health benefits" and that "e-cigarettes could be contributing to at least 20,000 successful new quits per year and possibly many more." Maybe Nigel was listening.
Just in the Nic(otine Salts) of Time
Recently, the ebullient and oftentimes bombastic anti-EU politician, who is a politician in the EU (representing South East England as an MEP), was spotted ... vaping. While campaigning for EU elections in Lincoln last month, the broadcaster and writer was talked into trying a vape with a fruity e-liquid for the first time, and it took him a while to get used to the new experience.
Pictures from the event
showed Farage appearing to enjoy using the vape, and declaring: "It's not bad." Farage
has said
the UK needs a "fearless leader to deliver Brexit", but will he have the courage to give up smoking for good and get healthier in the process? We say he should continue his vaping journey by having a look at our amazing
vape kits
that have everything he'd need to quickly and easily get to grips with vaping and enjoy the experience. And as a longtime smoker who is used to nicotine, he might like to choose e-liquid with a nicotine salts base, as it delivers a higher concentration of nicotine compared to other bases and helps to prevent the unpleasant throat hit that sometimes occurs when vaping. He might win the Brexit battle, but will Farage triumph over smoking, with the help of vapes?
If you're a smoker and trying to quit, get your own vape kit and see how it can help you to get off cigarettes and stay off them. You can get three free e-liquids that will last for ages — and fast delivery that's free on orders over £10. Get your vape kit now!