← Back
Fuse, Lumina and VCurve: Which Vapouriz Product Do I Choose?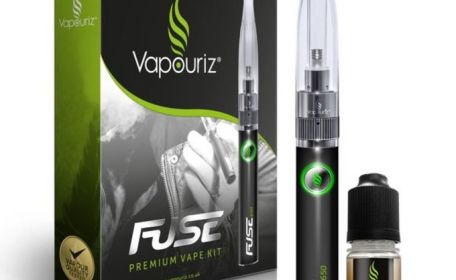 Vapouriz has a wide range of products available, but which one should you choose? We run through the best Vapouriz products so you can decide which one's best for your needs.
Vapouriz
is one of the leading e-cigarette and e-liquid manufacturers in the UK. Established in 2011, they were a little late to the game compared to some of their competitors, but they've firmly established themselves in the industry as a go-to for vaping products.
Vapouriz products range from devices more suitable for a beginner to box mod kits that provide customisation for the more experienced vaper. At Electric Tobacconist, we offer a choice of free e-liquid with all our complete Vapouriz kits.
Vapouriz Fuse E-cigarette Starter Kit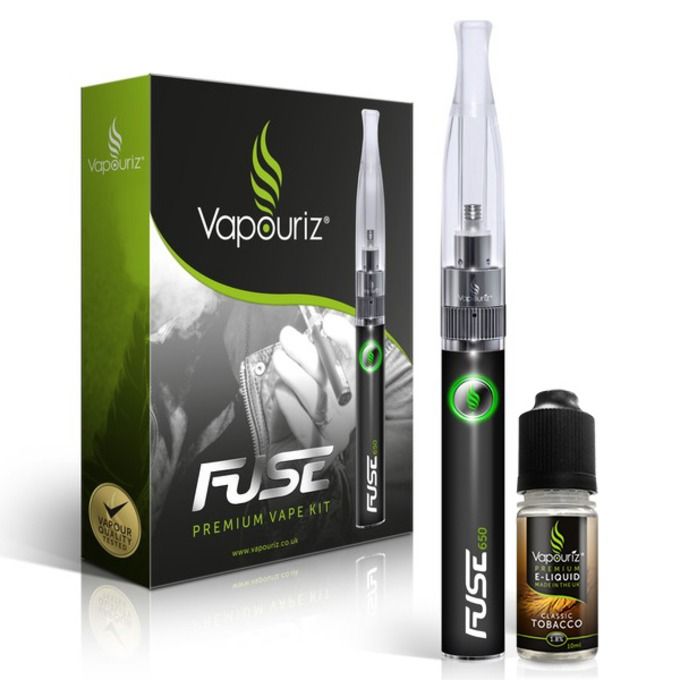 The
Fuse
is a pen-style starter kit ideal for complete beginners. Available in a whopping 7 colour choices, the Fuse allows you to pick a piece of kit that does not only deliver a consistent cloud of vapour but looks great too. It also comes with a powerful 650 mAh battery with integrated protection to prevent overcharging.
Vapouriz Lumina E-Cigarette Tank Kit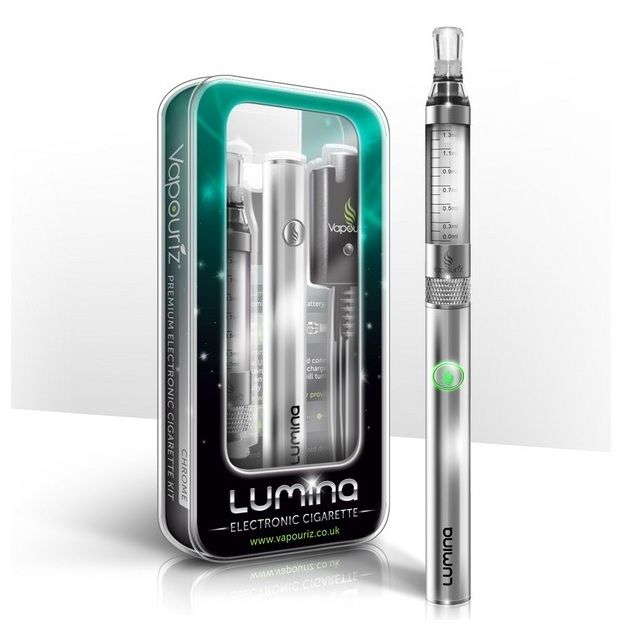 The
Vapouriz Lumina Tank kit
is an another entry-level model suitable for beginner vapers. The Lumina contains a much smaller battery (450 mAh) than the Fuse, making it more portable than other pen-style devices. However, it holds a great battery life of between 4 and 6 hours. The Lumina sports a bottom-filled clearomizer, which means you won't get any leakage from the mouthpiece, and a helpful guide that tells you exactly how much e-liquid you have left. With a length of 15cm, it's roughly the length of a biro pen, and it's not much wider, either, making it perfect for the person that likes to vape on the go.
Some helpful tips:
Vapouriz VCurve Box Mod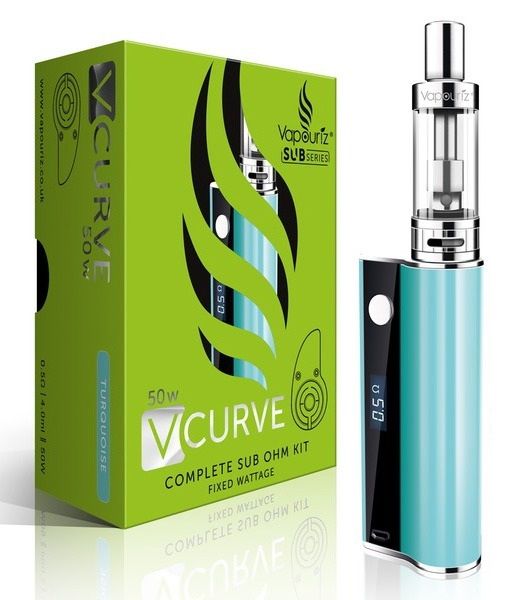 Inevitably, as you progress on your vaping journey, you'll be looking for something that allows you to cater your experience to your needs. The
VCurve
is suitable for the intermediate user or someone looking for a box mod that isn't bulky. Because of the VCurve's slim, ergonomic "teardrop" design, the device fits as comfortable in your hand as it does your pocket.
More experienced vapers will be able to adjust the wattage of their device manually, but if you're uncomfortable with this, the VCurve does it all for you. Supporting atomizer resistances to 0.3 to 3 ohms, this box mod adjusts the wattage intelligently and will always provide the perfect vape. This helps prevent the burnt taste that can occur with a lower resistance. The VCurve is a truly beautiful and unique piece of kit, whether you're just starting with sub-ohm vaping or are simply looking for a box mod that is more pocket-friendly.
Vapouriz Replacement Coils
The coil is the heating element of an e-cigarette, which works by heating the e-liquid to produce the taste and vapour. Higher-end devices allow you to manually set the voltage. This allows you to customise your vaping experience for more of a throat hit or a thicker vaping cloud. Vaping will over time damage the coil, and while you could buy a new clearomiser, it's more cost-efficient to replace the coil. Our Vapouriz box mod kits come with a coil pre-installed and one spare. Still, with an average life of 2-8 weeks, it's worthwhile investing in replacement coils. The coil you need will depend on the device you vape with as your VCurve mod will require a different set of coils than if you're using the
Vapouriz One
.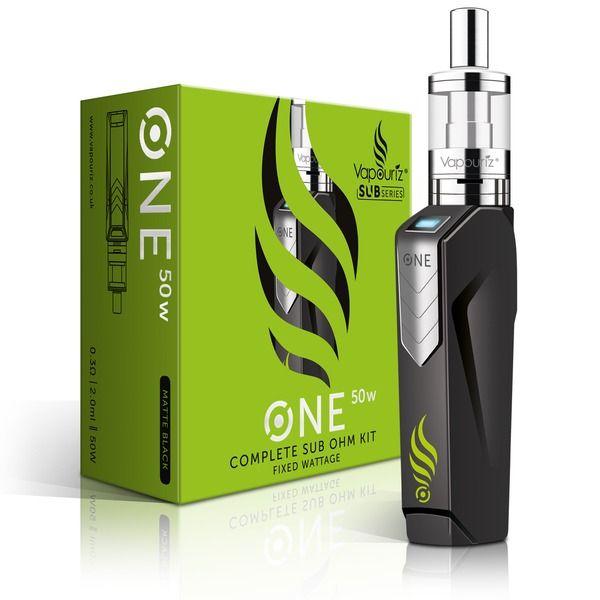 We have a complete
range of coils
at Electric Tobacconist, so whatever your device, you'll be able to continue to enjoy vaping.
Which E-Liquid Should I Choose? 
At Electric Tobacconist, ordering any starter kit or box mod kit will give you your choice of Vapouriz e-juice for free! But what flavour should you choose? Vapouriz has developed a number of unique flavours, so whatever your preference, you'll be able to find something you enjoy.
Traditional Flavours
If you're an ex-smoker or have only just started vaping, you might still want to enjoy the tobacco taste without the harmful chemicals found in cigarettes.
We offer a range of tobacco flavours, including:
Fruity Flavours
One of the best parts about vaping is that it allows you to experiment with different flavours, allowing you to get your nicotine hit (if you choose), in any flavour you desire.
Fruit flavours are extremely popular with vapers, whether they vape it on its own or mix with other flavours. Vapouriz has a range of sweet fruity flavours, from the traditional strawberry to more obscure flavours.
"Berrylicious! One of my personal flavors with a concoction of berries blended together." - 
June 8, 2016 | arun mundair
If you want to try something different, you can check out our
entire range
of Vapouriz e-liquids, which includes novelty flavours, desserts and even alcoholic drinks!
Whether you've only just started vaping or are a connoisseur, Vapouriz has something in its range for everybody.
Order your Vapouriz kit
with free e-juice before 4PM Mon-Fri and it'll be despatched same day!