← Back
A Guide to Travelling with Your E-Cigarette in Europe This Summer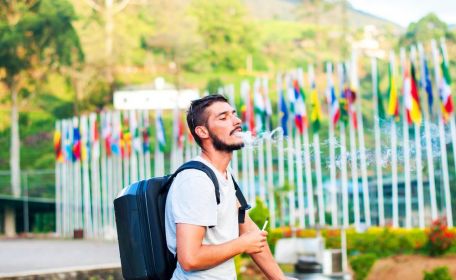 Different countries have different rules about vaping and related products. Read up before you set off, so you're not left out in the cold when you arrive at your destination.
Summer is the perfect time to head out and explore the very best of Europe, traveling right around the continent and experiencing all that 
rich culture and history
close up. Those vapers among us will naturally be taking their e-cigarettes and 
e-liquid
along with them for the journey, adding extra enjoyment to their spells abroad during one of best times of the year.
But if you lose your e-cigarette and e-liquid along the way, or don't take them with you for fear of being 
confiscated at the airport
, then what? Can you buy them in the country you're going to? Maybe, and maybe not.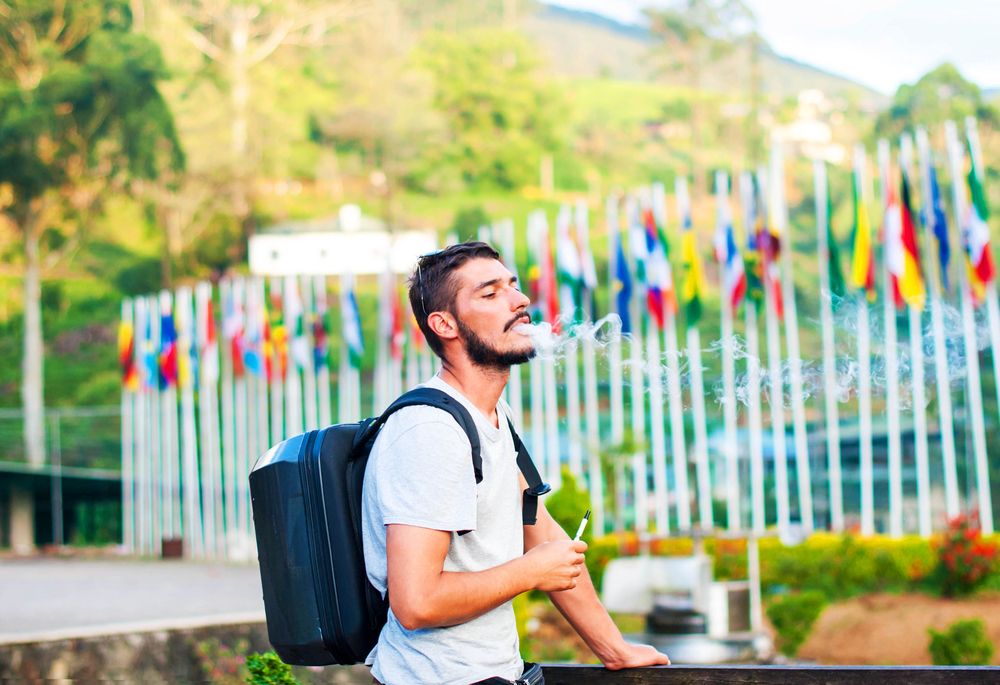 Packing Your E-Cigarette
It's worth bearing in mind that not all European countries are the same regarding e-cigarettes and e-liquid. Before packing your bags and heading out on a great European adventure, here's what you need to know about vaping across the continent, along with the most vape-friendly countries to travel in.
But first, the places where with the most restrictions on e-cigarettes and e-liquid. These include Austria, where the government permits vaping but the authorities
class e-cigarettes and e-liquid as medicinal
and therefore can only be sold with a licence. Similar restrictions on vaping products exist in Denmark, while in nearby 
Finland
, only products containing no nicotine can be purchased; otherwise, e-juice refills containing nicotine can be purchased from abroad.
EU Efforts on Vaping & E-Liquid
Since May 2016, member states of the European Union have been subject to new rules on vaping that are contained in regulations covering tobacco products sold across the bloc. The 
Tobacco Products Directive
sets out safety and quality requirements for e-cigarettes containing nicotine; in particular "maximum nicotine concentrations and maximum volumes for cartridges, tanks and nicotine liquid containers".
The directive does not ban vaping products; indeed, member states have their own, individual rules regarding their use. However, the EU regulations concerning e-cigarettes state that they
must carry health warnings
that they contain nicotine and that "cross-border advertising and promotion of e-cigarettes is prohibited".
Many European countries are now starting to ban vaping in public places, including Portugal.
New rules there that came into force this year
aim to cut the use of "new combustion-free smoking products that produce aerosols, vapours, gases or inhalable particles".
Different E-Cigarette Laws
In Spain, another top tourism favourite, there are no such restrictions, although the government is said to be
considering new rules relating to e-cigarette use
. In France, vaping is also legal, but e-juice refills are considered medical products.
In Turkey, another tourism favourite and part of which is physically in Europe, vaping is not permitted indoors or on public transport. You won't be able to buy any vaping products or e-liquid refills, but you can still vape, if you have them. It's pretty much the same across the rest of continental Europe, and in almost all EU nations, vaping products are not for sale to people under the age of 18.
Overall, most countries in Europe allow vaping and the purchase of e-liquid refills, so there is a good chance, wherever you're headed to, that you will be able to use your e-cigarettes. Just, as always, be aware of local laws and customs, as well as social etiquette. Don't just start vaping wherever you happen to be, especially in confined public spaces that may raise eyebrows and cause problems.
Happy travels this summer and happy vaping, from all here at Electric Tobacconist UK!
Explore an extensive range of vaping devices and e-liquid refills at the Electric Tobacconist online shop. You'll find the best e-cigarettes and e-liquids on the market today — quality vaping products you'll enjoy taking with you on your travels around Europe.