← Back
Hoxton: A Leading UK Vape Liquid Specialist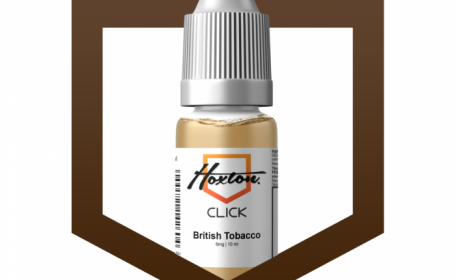 The UK's e-cigarette industry has come along leaps and bounds since we opened our online vape shop back in 2013. Not only is vaping recognised as an
excellent aid for quitting traditional cigarettes
, but culturally and economically, things are also on the rise. The UK's high street has seen an explosion in the
number of vape shops opening
up and down the country.
With a blossoming '
cottage industry
' of big and small e-cigarette and vape liquid producers in the UK, here at Electric Tobacconist, we're proud of the number of quality, British-made stock we sell on our website. One of these brands is
Hoxton
, which started off only producing exceptional vape liquid for the UK consumer and has recently added vape pens to its production line (something we're very excited about!)
So, without further ado, let's find out a little more about Hoxton and why we think they're a leading UK vape liquid specialist.
Hoxton's Roots in E-Liquid Development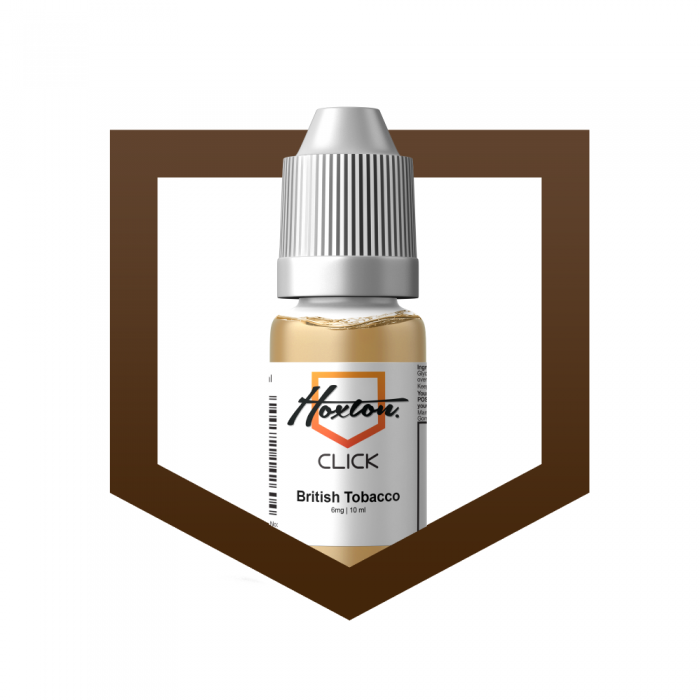 We've stocked Hoxton e-liquid for quite some time now. Vape liquid in the UK hasn't always been as high-quality and varied in flavour as it is today, but Hoxton was one of the first UK e-liquid manufacturers to really nail great tasting e-juice.
They're still not the biggest or most well-known brand on the market, but they have a pedigree that only a handful of other e-liquid producers can match. They have undoubtedly played a part in making the UK's vape liquid scene what it is today — and for this, we will always be grateful for the people over at Hoxton. But why has the industry thrived in the way that it has? And what does the future hold for e-liquid brands like Hoxton within this market?
Why Vape Liquid in the UK is The Best
As the UK's e-cigarette market has matured, so has its taste for e-liquid. Back in 2013, the demand for disposable cig-a-like vape pens was high. Now, we stock over 700 different varieties of e-liquid and as many as 50 e-cigarettes at any one time.
Our stock doesn't just come from imports anymore, either. With so many e-liquid producers popping up across the country, we now get the privilege of meeting our suppliers face-to-face, rather than just the delivery drivers!
It wasn't actually until 2016 that Britain gained its first dedicated
e-liquid production factory
. Now, all it takes is a
quick Google search
to see multiple UK companies all specialising in the production of vape liquid in the UK. With the means for manufacturing now right at our fingertips, it's no wonder we're seeing so many top-drawer e-liquids on the market right now.
Unfortunately, the
Tobacco Products Directive
has undoubtedly impacted the ease with which new e-liquids can be developed and we've lost some really great UK-made vape liquid already. Lucky for all of us, Hoxton is going from strength to strength and looks set to provide us with its excellent e-liquid for years to come. Now, they've even developed their own e-cigarette…
Hoxton's Future and the Hoxton Click E-Cigarette
As the popularity of vaping increases
year on year
, it is crucial for e-cigarette manufacturers to keep up with the market's demand for innovative products and designs. True to form, Hoxton has managed to do this with flying colours. The
Hoxton Click
provides vapers both new and old with a truly exciting product that is pioneering a growing trend in vape culture.
The Hoxton Click is a pod mod vape pen. This means that instead of refilling an e-liquid tank that is attached to your e-cigarette, you can simply pop in a new, pre-filled pod and get back to vaping! They're so easy to use and convenient that many vapers are opting for them as their everyday e-cigarette. These features also make them an excellent choice for people looking to buy their first e-cigarette, as they needn't get bogged down in vape culture jargon, or immediately have to use advanced, adjustable kits.
While you can fill a vape pen tank with any e-liquid you like, most pod mods come with ready-filled pods in a small range of flavours. This is where the Hoxton Click excels, as it provides the convenience of a traditional pod mod, but with the freedom to choose any e-liquid flavour you like!
The refill pods for a Hoxton Click don't come with any e-liquid at all; fill them up with your favourite flavours and away you go. Just remember that the
Hoxton Click e-liquid range
has been specifically designed to vape best with its very own pod mod system.
Whether you're thinking about buying your first e-cigarette, or simply browsing for your next vaping device, Electric Tobacconist has a solution for you. Remember that all orders over £10 receive free delivery!