← Back
Imperial Tobacco Buys Von Erl and Develops myblu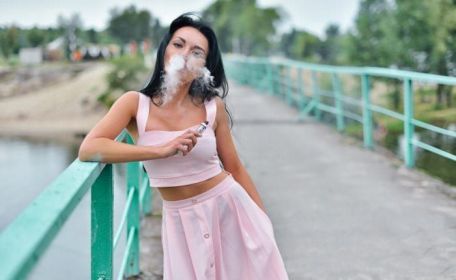 Big Tobacco takes another dip into the thriving business of vaping, scooping up Von Erl and developing myblu.
Leading Austrian vaping manufacturer Von Erl has been bought out by British cigarette heavyweight Imperial Tobacco, in another firm indication that Big Tobacco is moving towards electronic cigarettes as more people quit smoking — and are using vaping as a way to effectively do so.
According to our information, Imperial will be launching the popular and stylish My. Von Erl pod mod as "
myblu
", and here at Electric Tobacconist UK, we are getting ready to stock up our online shelves. It's a top vaping brand and we expect that with the backing of Imperial and its deep pockets, it will be further developed and reach even higher levels of function and performance.
"My. Von Erl was a great product, so it's no surprise that a company like Imperial Tobacco showed an interest in taking it over," said Electric Tobacconist Managing Director Pascal Culverhouse. "The myblu product is likely to be heavily invested in now, meaning an even more reliable product and more reach than ever before."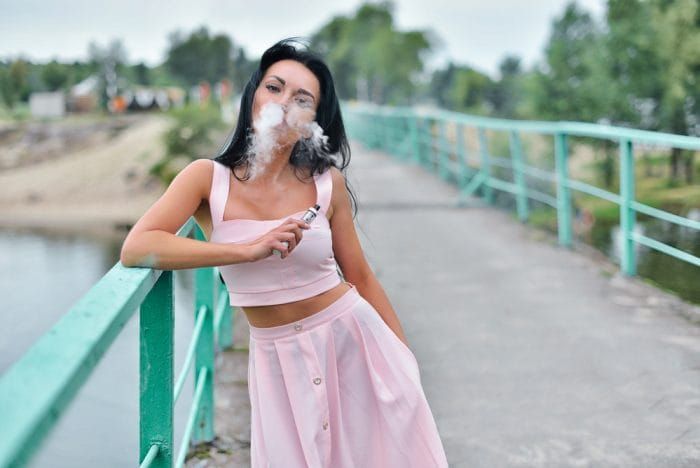 Branching Out with MyBlu
The purchase is part of what Imperial calls its "next-generation products" strategy that includes electronic vapour as well as heated tobacco devices. "While our core business remains the manufacture and sale of high-quality cigarette and other tobacco product brands for millions of adult consumers worldwide, [next-generation products] offer us considerable growth opportunities,"
the company says
.
Von Erl, located in the town of Hall in Tirol in the Innsbruck-Land district of Tyrol, Austria, began life as a research arm of an Austrian medical technology firm and went on to focus on vaping. It made vaping hardware — e-cigarettes, rebuildable kit and mods — and an extensive range of e-liquids with flavours ranging from Cafe Latte to MangoApricot, GinsengGinger and more. CEO Guenter Hoefert says continual innovation is key to the company's success, enabling it to achieve ever-higher levels of quality. "This is the only way we can achieve our goal: our name is more than just a brand — it is a symbol,"
he says
.
Imperial Tobacco is part of Imperial Brands PLC, a publicly listed company whose headquarters are in Bristol, England. Other companies in the group include Tabacalera, ITG Brands, Logista and Fontem Ventures — the latter especially focused on vaping and heated tobacco products. The company says it continues "to prioritise e-vapour, by far the largest [next-generation products] category opportunity. We are represented in this category by blu, one of the best e-vapour brands in the world, and we continue to focus on improving the consumer experience,"
says the firm
.
Tobacco Taking a Back-Seat
Indeed, big tobacco companies seem to be falling over themselves trying to get into the burgeoning vaping market. It comes at a time when more people than ever are successfully giving up smoking, many of whom are using electronic cigarettes to do so — a move now backed by a growing number of health authorities,
including the National Health Service
in Britain.
Philip Morris, maker of the world-famous Marlboro and many other well-known brands, even
announced to the British public
in early January, by way of full-page newspaper ads, that it was trying to give up cigarettes — and concentrate on vaping and heated tobacco products instead. They're not doing it for the good of their health, of course, but because their once-lucrative market is drying up and they're desperate to find alternative products in order to survive. These moves from Big Tobacco into the vaping sphere show that the landscape is beginning to change, and that the ever-increasing popularity of e-cigarettes is starting to have an impact on the traditional tobacco business model.
In the meantime, as all these changes play out in the UK and other markets, we can look forward to even better myblu vaping products. You can shop myblu here when hits UK shores!
Whatever you're looking for from a vaping shop, Electric Tobacconist has you covered. Check out our extensive range of vaping hardware and truly outstanding e-liquid flavours from the most popular brands going. You'll find the best prices, fantastic service and a massive online vaping superstore with speedy delivery and free UK delivery on orders over £10!