← Back
My Vaping Journey with...The Itellicig XL Pro E-Cigarette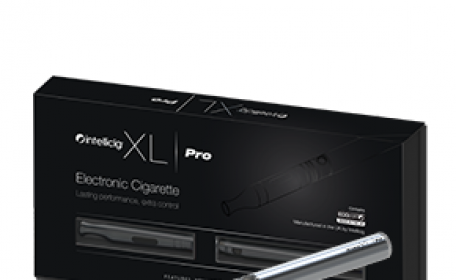 Every fortnight we run a 'guest blog' feature about the 'Vaping Journey' of one of our customers. This feature comes from Tony in Manchester.
I started Smoking at the age of 16 in 1990
. This was in the days before the smoking ban and everyone I knew at the time smoked, then throughout my 20s and 30s I smoked happily, at least 20 a day, and never thought about quitting as I enjoyed it and didn't think about the cost financially or to my health at the time I was also single and had no other commitments. Then as time swiftly moved on in 2004 I got married still not worried about smoking but then the smoking ban changed things in 2007 by now I had started a family like a lot of my friends and a lot of them had managed to quit. I then decided to ty and quit after 24 years of smoking, mainly for financial reasons I was spending £160 a month on cigarettes.
My wife encouraged me to try a new product she saw on the internet
: that was the disposable ecig
SKYCIG
and it was a good choice as I still got the same hit from this when inhaling and also the Nicotine intake. It took a little getting used to and I smoked the odd cigarette but I enjoyed the SKYCIG more and the revelation of flavours was great. I still used the tobacco flavour but my favourite was the menthol because of the cool taste was easier on the throat. My current favourite is spearmint; and I still buy the tobacco flavour also. The best thing was that I was able to smoke indoors and enjoy the freedom without the smell and the damage to health but I was saving a fortune and started to have extra cash to buy things and still have money left over, I was spending about £20 a month on refills for my SKYCIG. My first experience with my favourite brand Intellicig was actually from a friend of mine who recently bought one, he is an experienced vaper and I tried his
Intellicig XL Pro Kit
. It was a much better vape than I had experienced before; it felt smoother cleaner and it was a great hit to inhale, fantastic I would recommend this to anyone who is wanting to switch to vaping ; and he advised it would save more money as you don't go through the liquids as quickly. More importantly it is very stylish and lasts up to 8-10hours on the battery, so it is reliable and great value for money.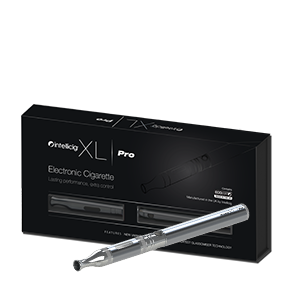 I discovered The Electric Tobacconist online because I was getting frustrated with some of the numerous websites that were not user friendly and sometimes confusing, so getting to the products I liked and knowing they were correct was difficult. Then
as soon as I landed on The Electric Tobacconist page I knew this was the one for me.
I was looking for a website that made sense to me and got to the point quickly. Visually the webpage design is easy on the eye so it makes you stop and look further as it has video tutorials on products as well so you can't go wrong. It was so easy to choose which product and the different brands were all available visibly and at the click of a button so when I placed my order I was confident in my choices, reviews of products are available and I knew this was a company that cares about customers has good deals and offers incentives and good products at good prices. If you are a novice vaper or an experienced vaper The Electric Tobacconist has everything you will ever need in terms of product range, quality and value for money, the service is excellent and staff are quick to respond and friendly; orders are easy to place and delivery is quick and discreetly, neatly packaged. Even before you place your first order you will feel like a valued customer!
Vaping is better than smoking because it isn't a habit like smoking
, it might sound ridiculous to some people but it has become more like a pastime or hobby. I will explain: Unlike smoking there are so many different flavours at least 200 so you can find the right one for you. Also there are 300 different products to choose from so I enjoy trying something new all the time it keeps me interested in vaping and I end up with a hybrid of different products that give you a different vapour experience and even upgrade it. It has changed my life because I am happier, healthier and richer and my family life has improved because of it: there is a real freedom to vaping and it is versatile. I will never go back to smoking I enjoy vaping too much! I have tried the following brands: Vapestick, Vapouriz, Intellicig, Tablites and VIP. The Vapestick tobacco flavour e-liquid is a good one to start with as you can get it up to 24mg so it is not too strong you can also get it in a lower dose of Nicotine. It is worth trying a few different strengths to find the right one for you. My favourite flavour for e-liquid is definitely Intellicig tobacco and menthol because you can get them in a higher nicotine level from 30MG, which gives you a stronger hit when you inhale and actually lasts longer because you don't have to smoke it as much. The spearmint Flavour liquid by TABlites is also a favourite. It's a very good product and is available up to 24MG, so is slightly lighter, so I tend to vape it a lot. Again it has a cool hit and is nice flavour. I never liked menthol cigarettes when I smoked but it is great for vaping. I use the TABlites clearomizer for this because you can choose colours, so I know which one my menthol flavour is so I don't mix the liquids flavours by accident. My next purchase will be the
Innokin iTaste Variable Voltage Kit
to use with my Intellicig Liquids. It's arguably the best in ecig the U.K currently because you can actually vary and control the voltage the liquid is heated at.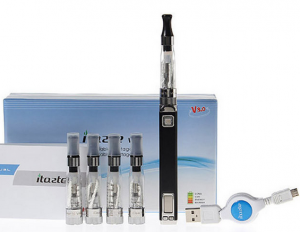 I will be buying it from The Electric Tobacconist Of Course!
If you'd like to share your 'Vaping Journey' on our blog, please email us at help@electrictobacconist.co.uk and we'll show you how you can put together your story.