← Back
Introducing the Vapestick AVS E-Cig Kit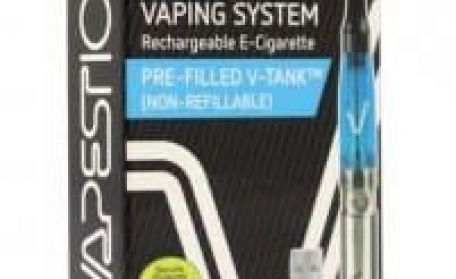 As an older member of the vaping community, I find myself spilling my liquid every now and then (stop sniggering at the back, this is not a euphemism)...and it doesn't half make a mess! I don't know if this is me, or if it's just that all this new technology is hard for everyone to adapt to. I was pleased therefore to see that there is now the option out there for tanks to come pre-filled. We have our friends at Vapestick to thanks for that. The new
Advanced Vaping System (AVS) by Vapestick
is more or less the same as any standard eGo kit (although a lot nicer-looking and above average in quality as all Vapestick products are), coming with a USB charger, 650mAh battery and a clearomizer. But the difference this time is that the clearomizer (or V-Tank as they have branded it) cannot be unscrewed and is pre-filled with either tobacco or menthol flavoured e-liquid depending on your choice.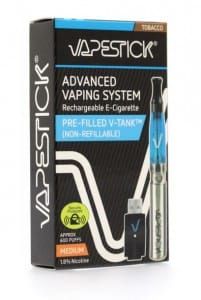 Now I must say, in general I prefer to have control over my own
e-liquid
, so I can mix flavours and play around with different clearomizers, but there is definitely a time and a place for this type of product. For example, when travelling and you don't want to look like a mad scientist concocting a strange potion as you get your bottles out and carefully mix your clearomizers on the 0832 into Kings Cross during rush hour (Note: being 92 years old with white hair, five clearomizers of different colours, a leather bottles bag and a hand-written flavour recipes list added to the overall impression). The AVS by Vapestick is likely to be met with an element of skepticism from the existing vaping market, but making a product simpler to use rarely fails as an idea, so expect to see plenty more of it... Now, I'm off to catch that same train. This time, with a baseball cap on and the AVS. Hopefully I won't be recognised...