← Back
IQOS ILUMA: User Guide & FAQs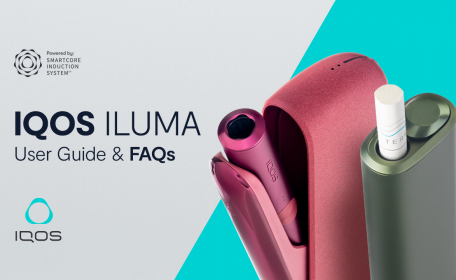 IQOS ILUMA is a brand new generation of heated tobacco devices. With a gradual rollout worldwide, more and more people are considering upgrading their older IQOS kit to the new ILUMA - and with no cleaning, bladeless operation and a variety of models to choose from, it's easy to see why.
In this post we're taking a deep dive into the ILUMA range, covering key topics like specifications, differences from the previous model(s) and helpful FAQs. Before that, we're going to jump straight into a step-by-step guide to using the IQOS ILUMA and ILUMA ONE, tailored especially for beginners.
Beginner's Guide
What is IQOS ILUMA?
IQOS ILUMA is the new generation of IQOS heated tobacco devices launched in 2023. This range features several quality-of-life upgrades designed to improve convenience and streamline operation. ILUMA kits were released alongside a new range of specially designed tobacco sticks called TEREA.
There are three ILUMA models to choose from, which we'll be covering later in this post. Click here to jump straight to our ILUMA comparison section.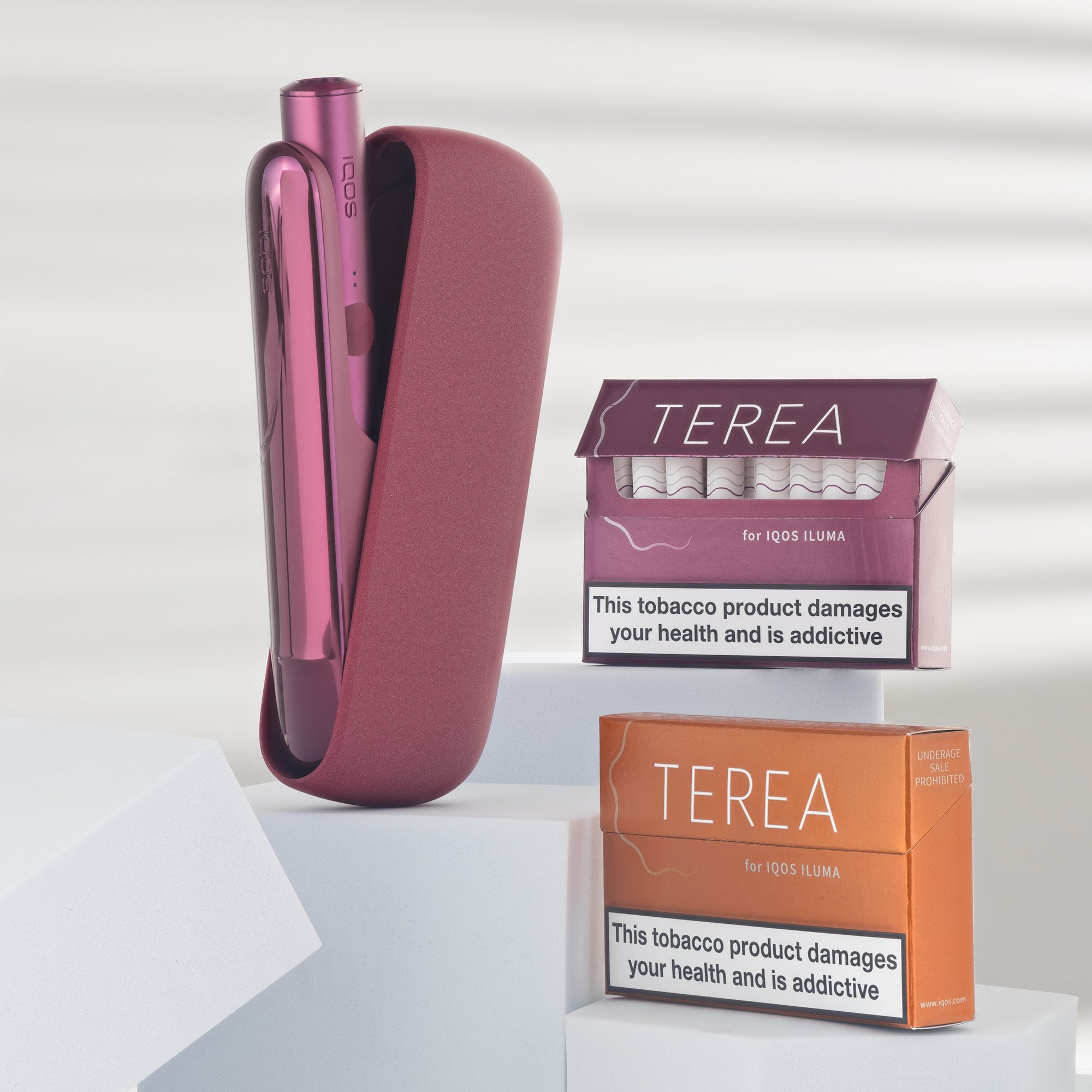 Setting Up Your IQOS ILUMA
Please note that the ILUMA and ILUMA ONE kits vary slightly in setup. The outer sleeve that your ILUMA device arrives in will have a step-by-step guide to getting started, but here's a quick-fire recap:
ILUMA Instructions
1. Charge both the Holder and Pocket Charger. The pocket charger is the larger piece of equipment (that the holder is stored in). The pocket charger should be charged using the mains plug and cable that's included with your kit. The holder can be charged by placing it inside the pocket charger!
2. Check the status of your equipment. Hold down the button on the outside of your pocket charger for 4 seconds. This will illuminate two sets of lights: the long, vertical light that reflects the charge level of the pocket charger and the two circular lights reflect the charge level of your holder. If two glowing circular lights show, your holder is ready to be used twice.
3. Prepare your TEREA Stick. Take one stick from your chosen pack and carefully inset it into the holder. The filter should be facing upwards, as this is where you'll inhale from. Gently press the stick into place until your device vibrates and the light pulses.
4. Begin your experience. Once your holder vibrates again and the lights stay fixed (illuminated), it's ready to use. Gently inhale from the filter mouthpiece in the same way you would with a cigarette. Each session/stick provides 14 puffs. When there are only 2 puffs left, the device will vibrate twice and the light will pulse white.
5. Wrap up. Once your experience has finished, gently remove the used TEREA stick by pulling upwards. Dispose of the stick in accordance with safety instructions (included) - take care as the stick can be hot! Place the holder back into the charging case to charge. Every use requires around 2 minutes of charging.
ILUMA ONE Instructions
The setup process for the ILUMA ONE is very similar, minus a few steps, as the device utilises an all-in-one design. To set up your ILUMA ONE, ensure the device is fully charged and switch it on by holding the button for 4 seconds. Next, insert a TEREA stick by sliding open the metal cap. Hold the button for 1 second until the device vibrates and the light pulses, then follow steps 4 and 5 above.
ILUMA: New Features
SMARTCORE INDUCTION SYSTEM™
Perhaps the most substantial change, and one of the most requested, is the introduction of SMARTCORE technology, which renders the IQOS ILUMA entirely bladeless.
Stay with me here: by 'blade', I'm referring to the heating element found in older-generation IQOS devices, whereby a thin, ceramic-coated element would pierce the tobacco stick to heat it. The ILUMA range does away with this concept completely, instead placing a metal heating element within every TEREA stick for smoother operation and a more consistent draw.
The 'core' of each TEREA Stick heats up via electromagnetic induction, meaning each TEREA stick is sealed at both ends. Gone are the days of tobacco build-up in the chamber; ILUMA requires zero cleaning, making it more practical for on-the-go use.
TEREA Sticks
TEREA is the name of the new tobacco sticks used with IQOS ILUMA devices. They have a lot in common with HEETS, including flavour names, pack size and more, but with a few key differences - the most noteworthy being the new heating tech found within and that they are not compatible with older-generation IQOS devices. Here's a handy compatibility infographic to see which sticks you need for your IQOS device.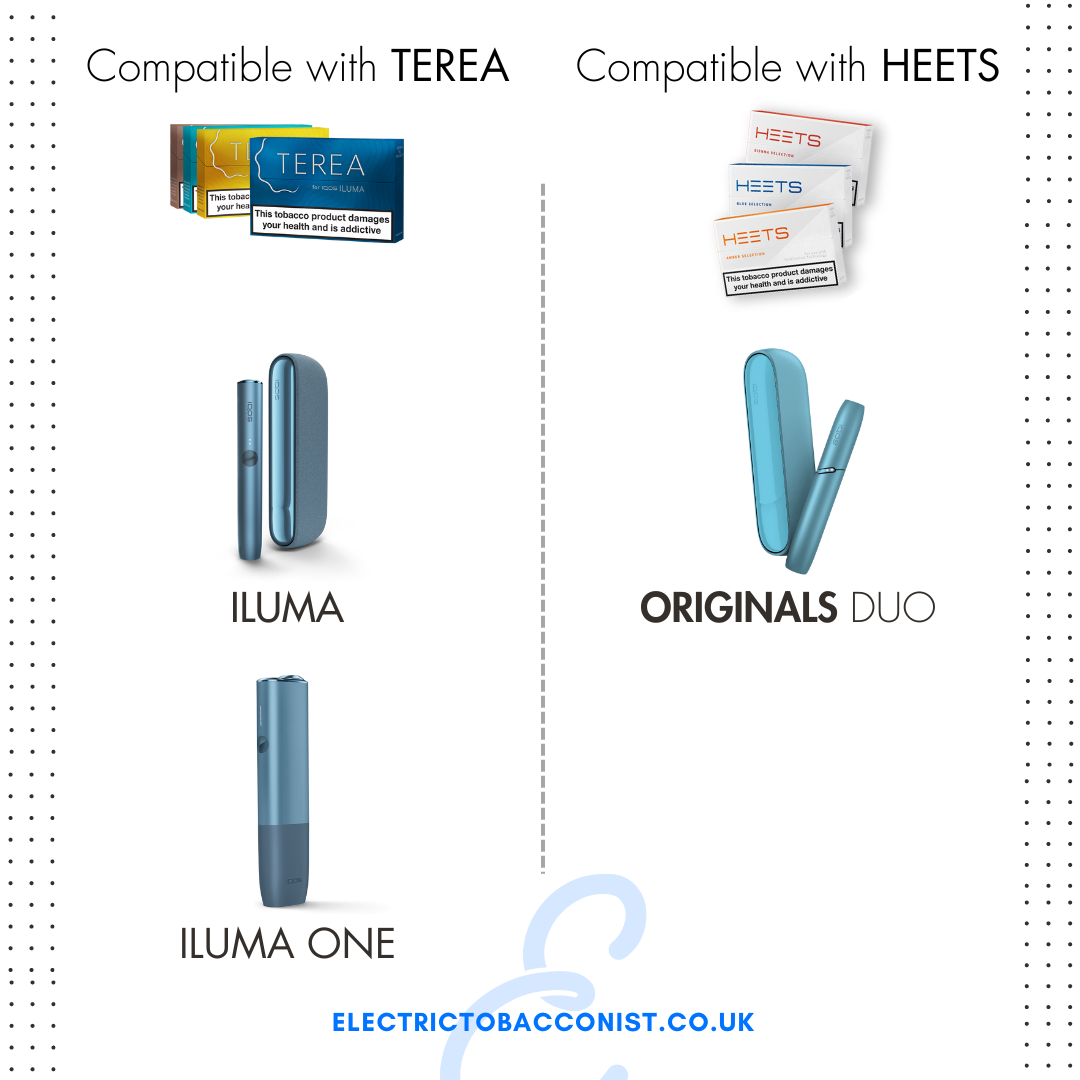 Previous IQOS users will feel right at home with the TEREA flavours on offer. Classic offerings like Amber and Blue are back and better than ever, boosted by the smoother performance provided by the ILUMA range. New user? No problem - here's a quick guide to the TEREA flavour range organised by intensity and flavour profile: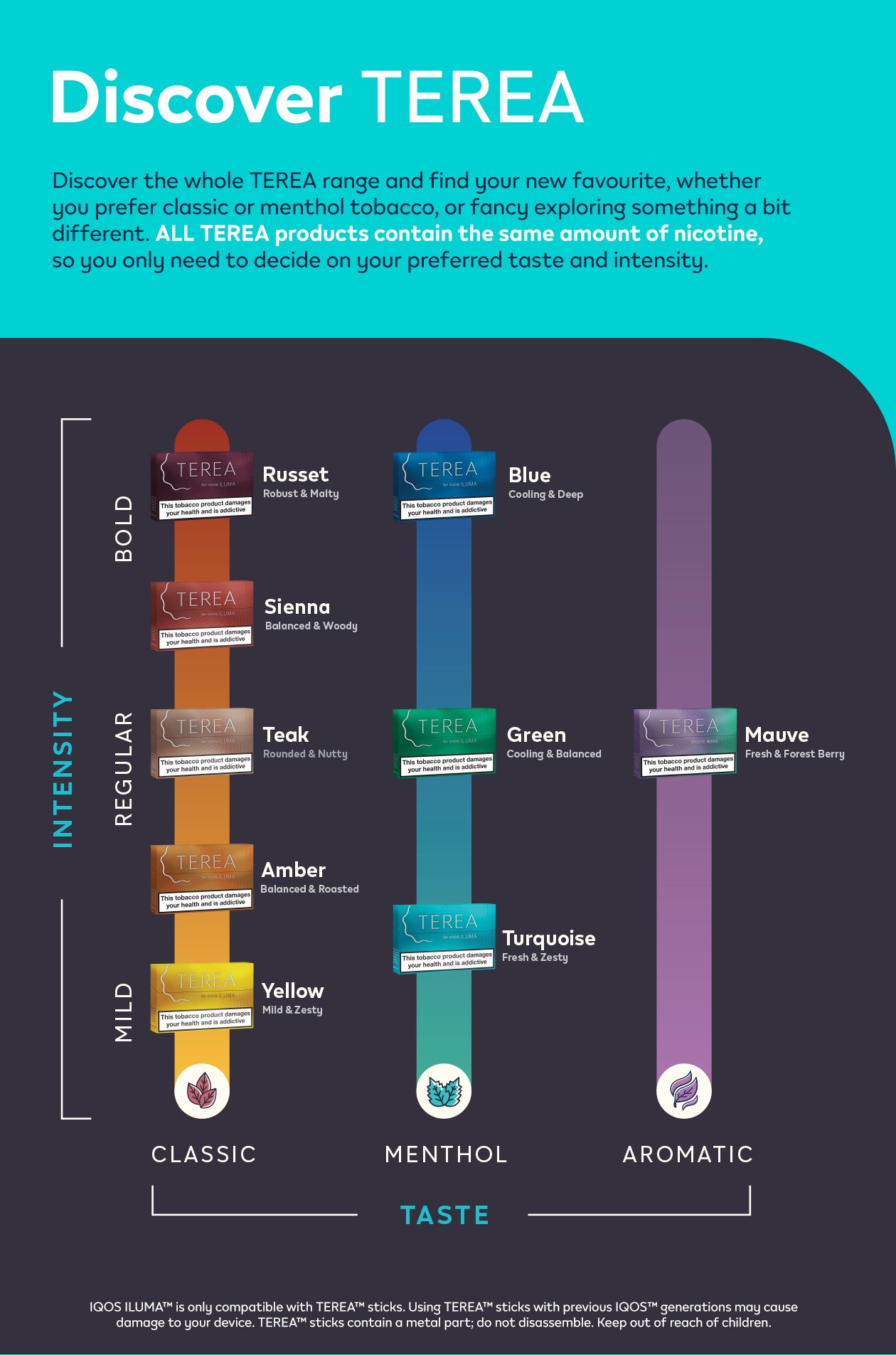 For new users, based on feedback from our customers, we recommend TEREA Amber for a smooth and familiar experience, TEREA Blue if you were previously a menthol smoker, and finally, TEREA Sienna for a richer and more intense tobacco taste.
Ready to check out the full range?
Explore The TEREA Range
ILUMA Models Comparison
As we've covered, the IQOS ILUMA range has three models with a few differences between them, rendering each device better suited to a certain kind of user. In this section, I'm going to explore the main differences to help potential new customers make the right choice!
ILUMA ONE
The ILUMA ONE is a versatile option with a lower price tag. Made up of only a device and charger, this kit employs a straightforward design that's faster to set up and simpler to get to grips with; the trade-off is that the device provides 20 uses when at full battery, after which you will need to recharge.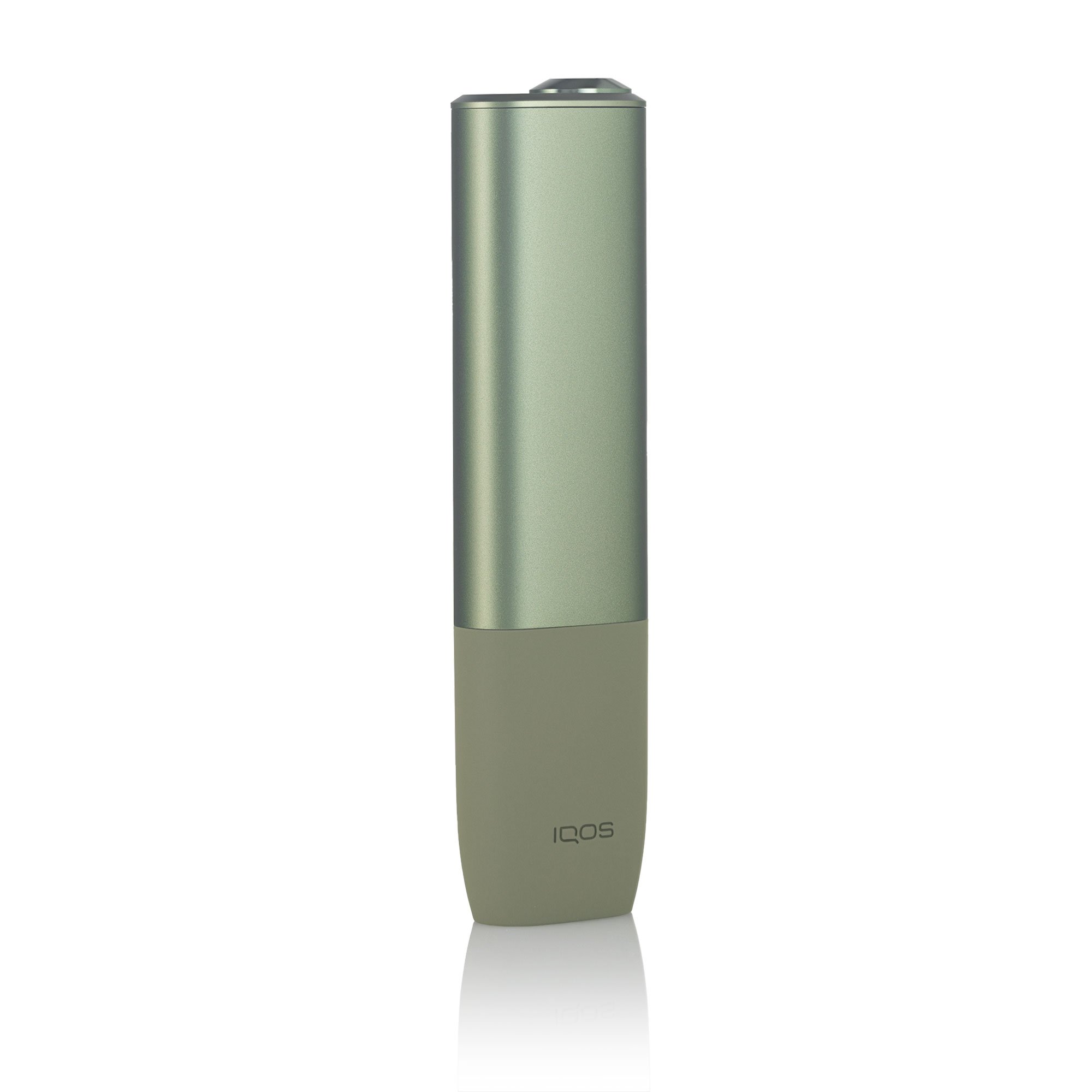 I'd recommend the ILUMA ONE for users who are new to the world of heated tobacco. Operation is seamless, meaning if you were previously a smoker who frequently stepped out for cigarette breaks, you can essentially replicate that process. Insert a TEREA Stick, hold down the button and wait for a minute or so, then enjoy a real tobacco experience. The ILUMA ONE is also super lightweight and pocket-friendly, having similar dimensions to most vape kits.
The ILUMA ONE is a super-convenient heated tobacco device for on-the-go users. Whether you're commuting or heading for a night out, this sleek piece of tech will easily see you through - just be sure to fully charge before stepping out so you're not caught off-guard by a dead battery.
Shop The IQOS ILUMA ONE
ILUMA
Upholding the traditional IQOS format, the IQOS ILUMA is the classic option in the range and comes in at a mid-level price point (but offers plenty of features and benefits for the extra cost). This kit contains a holder, which is the pen-style heating device, and a charging case for storage and battery top-up.
I'd recommend the ILUMA base kit for previous IQOS users looking for an upgraded experience. This kit has all of the great features of previous IQOS devices like the Originals Duo, while also benefitting from the smooth and satisfying experience offered by TEREA Sticks and the new SMARTCORE INDUCTION SYSTEM™. It'll see you through longer stints without charging, as the case constantly tops up the holder while not in use. The charging case will fully top up the holder 20 times, and as the holder provides 2 uses per charge, you can get 40 full sessions - double that of the ILUMA ONE. Most of the team here at ET agree the ILUMA has a seriously sleek look, too!
The IQOS ILUMA is a suave two-piece kit that offers more sessions on a single charge. Although the holder does need to be topped up regularly, it takes under 2 minutes to do so, so you'll never be waiting around - just remember to place the holder back into the charging case when you're finished.
Shop The IQOS ILUMA
ILUMA PRIME
The ILUMA PRIME is the luxury model in the range. With an RRP of just over £100, this model comes in at a higher price point but offers a host of aesthetic and design upgrades designed for users with an eye for style and cutting-edge tech.
The key features that differ from other ILUMA models are Bluetooth capabilities and a unique charging case design. Here's the rundown:
Bluetooth: the ILUMA PRIME can connect to the IQOS app on your smartphone, unlocking the ability to customise light intensity and vibrations, view device information and more.
Charging case design: The ILUMA PRIME is available in unique colours and has various texture options, including soft-touch fabric. The case also pops open in a more tactile and malleable way, adding a classy and suave edge to your heated tobacco experience.
The ILUMA PRIME isn't available to purchase at Electric Tobacconist just yet. Check back here later, or subscribe to our e-mail newsletter to be the first to know when it's available.
FAQs
When is the IQOS ILUMA available in the UK?
IQOS ILUMA launched on September 5th 2023. Click here to view the full ILUMA range and learn more about these devices.
How do I clean my IQOS ILUMA?
Thanks to the design of new TEREA sticks, the ILUMA range requires significantly less cleaning than previous models. If you need to polish up your device, simply use an alcohol wipe or cotton pad to gently wipe the exterior. Remember to turn off your device beforehand.
Can I use HEETS in IQOS ILUMA?
Unfortunately, HEETS are not compatible with IQOS ILUMA devices. You'll need to use new TEREA Sticks instead, which benefit from SMARTCORE™ technology for a smoother and richer experience, with minimal cleaning required.
Which IQOS ILUMA Device should I buy?
We have a full device comparison here where we explore the features of each kit. In summary, the ILUMA ONE is great for its portability and simple set-up, while the base ILUMA Kit packs more sessions per charge and upgrades the established features of previous models for those familiar with IQOS heated tobacco devices.
Is IQOS ILUMA better than IQOS Originals Duo?
Most of the features found in the ILUMA range directly address the downsides of previous models, such as cleaning requirements and fragility of the heating blade. Users familiar with the IQOS range will immediately notice the upgrades to performance and device upkeep - but if you're a HEETS enthusiast, the Originals Duo device is still an excellent option.