← Back
Is Formula One Out of Gear with Vaping Ads?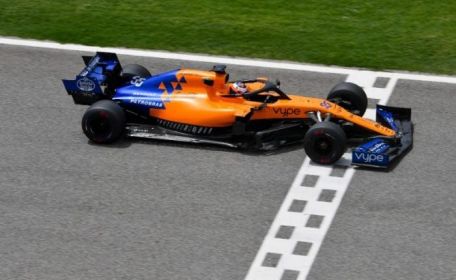 Big Tobacco is revving up for more e-cigarette sales by advertising on F1 cars — but will the marketing tactic sell?
Cigarette giant British American Tobacco (BAT) is back in the superfast world of Formula One racing and has plastered vaping ads all over British partner McLaren's cars as they race all around the world and attempt to win this year's championship. It marks the return of the billion-pound tobacco company to the global motorsport extravaganza after tobacco ads were banned from Formula One in 2016.
BAT's ads made their debut on McLaren's new livery during the first race of the year, at the Australian Grand Prix in Melbourne in March, promoting the company's popular
Vype
e-cigarette in several prominent spots on the orange-and-blue car, including on the futuristic front wing, flank and the back of the rear-view side mirrors. This places the brand before a global audience of
more than 1.7 billion people
around the world who tune in to TV or online to watch the hyper-designed vehicles tear around tracks at 21 Grands Prix, concluding in December in Abu Dhabi.
But some are asking questions about BAT's return to Formula One with its vape brand, wondering if it's the right vehicle for advertising e-cigarettes and if it might pose something of an unfair advantage to other, far smaller vaping companies that don't have the extraordinarily deep pockets of BAT. Will Formula One fans who vape using other gear be tempted to switch to Vype, for instance, and could this mean that BAT will gain the upper hand in the vaping market just because it's able to spend vast sums on motorsport advertising? Could it, in fact, lead to an unhealthy dominance in the fast-growing vaping market and lead to losses, and even closures, of small vape firms, and ultimately be bad for e-cigarette users who are used to the best e-cig for themselves and might not want to change?
[caption id="attachment_1821" align="aligncenter" width="700"]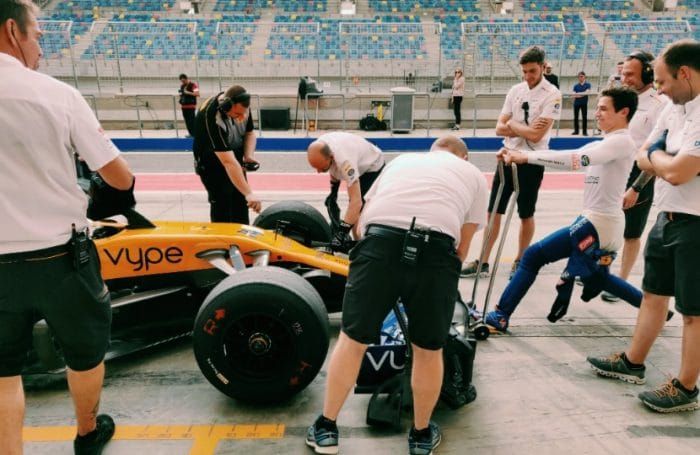 Vaping Pit Stop: A Vype-emblazoned McLaren car is attended to during testing for the 2019 Formula One season. (Photo: McClaren Racing)[/caption]
All Change for Big Tobacco
Global tobacco companies may no longer be able to advertise their cigarette products in many markets of the world — the exception being developing regions such as in Southeast Asia
where cigarette ads are still allowed
, though, strangely, vaping
has been banned in some places
— but, increasingly, they can promote their vaping gear. And it comes at a time when Big Tobacco is realising that its cigarette market is drying up, in the Western world at least, as more smokers than ever turn to vaping gear to get off cigarettes and become healthier.
Much of the sea change in smoking is due to the results of research in recent years into vaping and its effects on the human body, as health authorities seek to discover what, if any, are the harms to health that e-cigarettes pose compared to combustible cigarettes. Public Health England and the NHS are leading the vaping charge. The former carried out in-depth research into vaping to find out if it's hazardous to human health and concluded that it's
almost completely harmless
compared to lighting up cigarettes. That's because there's no tobacco burned — only heated vaping liquid that contains a flavour and nicotine, and sometimes no nicotine at all, just the fruity and other flavours — and so there are none of the many thousands of toxic chemicals given off, dozens of which we now know lead to cancers and other diseases in the human body. For its part, the NHS has been backing e-cigarettes for over two years now as part of its annual Stoptober stop-smoking campaign, in which it
says
smokers who vape instead of smoking have one of the highest chances of quitting cigarettes, and for good.
[caption id="attachment_1822" align="aligncenter" width="507"]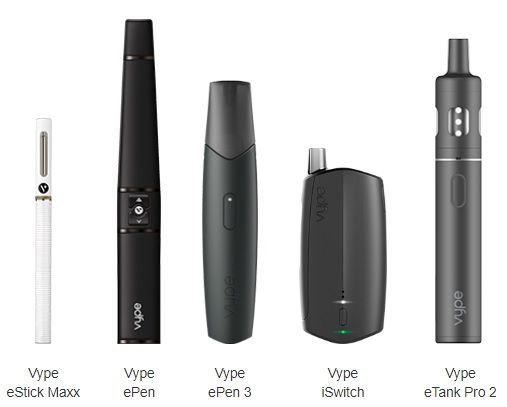 BAT Out of Hell? Vaping products developed by British American Tobacco.[/caption]
There are now
around 3.2 million vapers
in the UK, many of whom are former smokers and have managed to stay off cigarettes by vaping. Meanwhile, the number of smokers in England continues to decline, and in recent years the figure has fallen to a record low — smoking rates are
down by nearly a quarter
in the last five years and now there are around 6.1 million adults who regularly smoke in the country. All this has set alarm bells ringing in the corporate headquarters of large tobacco companies, and their management has been reacting to the shift by developing vape gear of their own. Philip Morris has even gone so far as to say, at the start of last year, that it's
hoping to get out of the cigarette business
altogether in the UK (and sell vapes instead).
Is BAT on Track with Formula One?
It's not the first time a big tobacco firm has honed in on Formula One to promote its vaping products after cigarette ads were banned in motorsport, as well as the wider sports world, including football. Philip Morris has also latched onto the car-racing action, and has been promoting its "Mission Winnow" campaign not only on Ferrari vehicles but also via the team's drivers — former world champion Sebastian Vettel and Frenchman Charles Leclerc — who have their racing suits and caps emblazoned with the campaign's logo. You'd be forgiven for wondering what, exactly Mission Winnow is all about, apart from winning races, but it seems like a sort of backdoor for the tobacco company to keep its name in the public eye — in this case in a kind of indirect association with a rather nebulous campaign whose aims seem wide and not all that clear.
"Mission Winnow has a simple goal: drive change by constantly searching for better ways of doing things,"
the campaign says
. "And by committing to learning and knowing more, it's easier to make choices that improve the future for everyone. To make this happen, we'll get inside the minds of outstanding innovators and change-makers, to see why and how they achieve excellence."
It's not surprising that Philip Morris — maker of the iconic Marlboro cigarette — is already in hot water over its Formula One branding, and authorities in Australia
are investigating
whether the company has breached the country's anti-tobacco laws.
[caption id="attachment_1823" align="aligncenter" width="700"]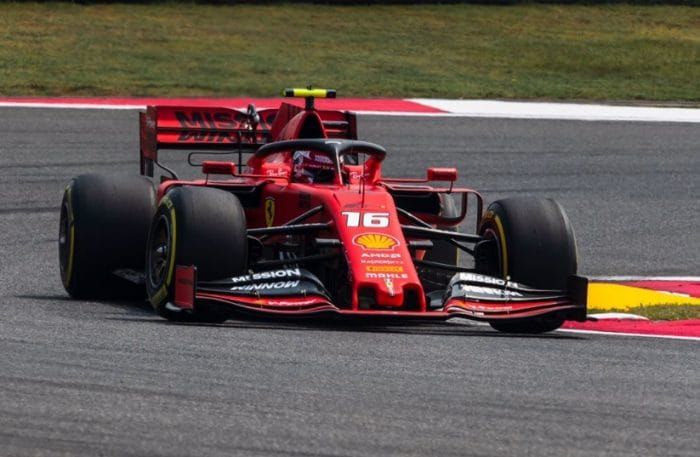 Mission Possible? A Ferrari car bearing Philip Morris' contentious Mission Winnow logos. (Photo: Scuderia Ferrari)[/caption]
McLaren, at least, is a team that's thrilled with its vaping sponsor, happy with the extra funds flowing in to support an enterprise with enormous overheads and that has to be fueled by high levels of sponsorship. McLaren boss Zak Brown said both parties would also be sharing technical and other knowledge as part of the multi-year deal.
"We welcome BAT to the McLaren team and support their ambition of delivering meaningful and lasting change through innovation,"
he said
. "BAT's transformation agenda is central to this partnership and we are pleased to share our technical experience and expertise in helping to accelerate this."
Head of marketing at BAT, Kingsley Wheaton, said the partnership would open up an enormous audience for its healthier products.
"We're extremely proud and excited about this new partnership, further enabling us to accelerate the pace at which we innovate and transform ourselves," he said. "It gives us a truly global platform with which to drive greater resonance of our potentially reduced-risk products, including our Vype, Vuse and glo brands. Ultimately, innovation and technology will support us in creating a 'better tomorrow' for our consumers worldwide."
BAT's promos on McClaren cars are also featuring its branding for a "Better Tomorrow" campaign — alluding to the fact that smokers are better off switching to vaping and getting the best e-cig they can to improve their health and feel much better.
Whether the chequered flag will come down on any or all of these ads from Big Tobacco remains to be seen.
Let Electric Tobacconist put you in the driving seat for all your vaping needs, and steer you to our
best brands
at the best prices and winning service every time. Order now and get free shipping across mainland UK and to continental Europe on orders over certain amounts!