← Back
Is It Illegal to Vape and Drive in the UK?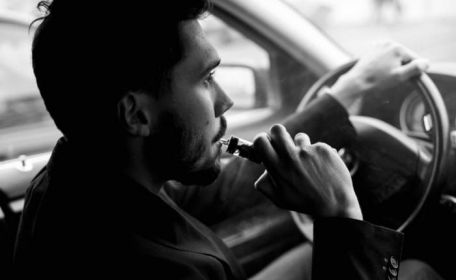 Recent media reports about e-cigs and vehicles have many people wondering whether it's illegal to vape and drive in the UK. Here, we give you the answers.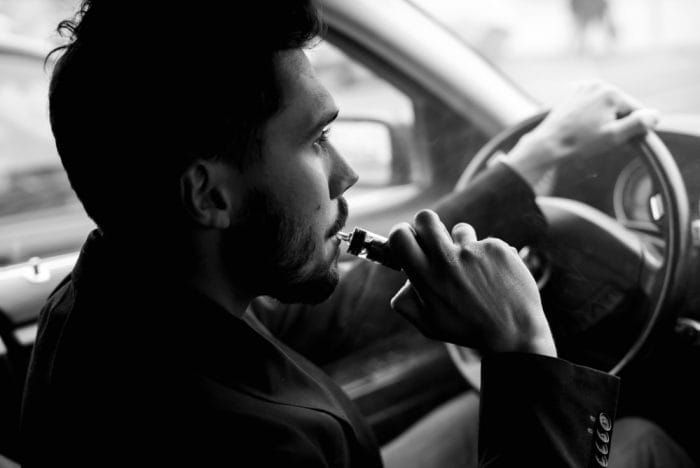 Earlier this year, newspaper headlines screamed that people could be fined thousands of pounds if they were caught vaping while behind the wheel. This caused alarm among the many people who use e-cigarettes, including when they're driving. The public was left scratching their heads and wondering:
is it illegal to vape and drive in the UK
?
But
the breathless headlines
that mainly appeared in the UK tabloids were not providing the full story. Indeed, some irresponsible sections of the media (most prominently tabloids) even went as far as saying people
could lose their licence
if police saw them vaping while driving their cars or other vehicles. Other reports spoke of points on people's licences, while most if not all said vapers who drive could be slapped with a hefty £2,500 fine.
The confusion and worry stems from the fact that there are currently no laws that forbid vaping while in control of a vehicle. What appears to have clouded the matter, however, is the large amount of vapour that e-cigarettes and other vaping devices can sometimes give off. The concern among some was that this could hinder drivers' view of the road and potentially lead to accidents.
Clearing the Air: Is It Illegal to Vape and Drive in the UK?
The police says vapers are perfectly entitled to use e-cigs while in the car and driving — but that they do need to take care and be extra observant while on the road and vaping. "The smoke caused by vapes are a distraction and the consequences of them can be dire,"
said Sergeant Carl Knapp
of the Sussex Road Policing Unit. "All it takes is a moment to become distracted and potentially cause a crash and even worse, a fatality."
"I strongly advise people to pay 100% attention to the roads when driving as anything that takes that attention away has the potential of severe consequences. If you are going to vape I advise that you open your windows and blow the vapour directly out. Just ensure that you are in full control of your vehicle before doing so," he said.
It's worth bearing in mind that not everyone who vapes and drives, vapes while driving. Plus, many vapers do not blow enormous clouds of smoke such as you might expect at a popular
cloud-chasing competition
. For the ordinary person using an e-cigarette or other vaping device, what's emitted in water vapour is typically a small stream that certainly doesn't blind them to what's in sight.
The Difference Between Vaping and Smoking in Cars
The law (
in England and Wales
) does not ban vaping in vehicles, but it certainly does prohibit smoking in a car, whether you're the driver or a passenger — if there are people in the car who are under 18. If the driver is not the smoker, both could be fined £50. The law applies to vehicles that are fully or partly covered by a roof and even if the windows or sunroof are open.
"Every time a child breathes in secondhand smoke, they breathe in thousands of chemicals. This puts them at risk of serious conditions including meningitis, cancer, bronchitis and pneumonia. It can also make asthma worse,"
the government says
.
More people than ever are now switching to vaping because of those real health risks, as e-liquid contains almost nothing that's harmful. But to stay on the right side of the law in any case, it's better to wait until you get out of your vehicle before you start vaping again.
Looking for the latest and greatest vape gear available in the UK today? Electric Tobacconist has the best in
trending e-cigarette products
for you to explore right now. Find a great new vaping device or sensational e-liquid flavour and, if your order is over £10, we'll deliver for free!