← Back
Juul Starter Kit: What's in It and How to Use It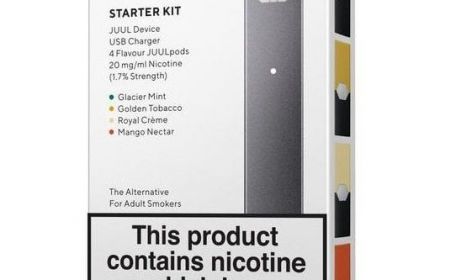 Getting going with Juul couldn't be easier. Here's what's in a Juul Starter Kit and how to use it.
Vapers all over the UK, and those just getting started in this fast-growing activity, are now able to buy
Juul
pens and pods and enjoy a new vaping experience. They're simple, clean and satisfying and, since emerging in the United States a few years ago, have become a runaway success. The best way to get started with Juul is, of course, with a Juul Starter Kit.
The maker of Juul, Juul Labs, has only been around for a few years and the wildly popular vape pen grew from the founders' desire to stop smoking and to help improve the lives of smokers around the world. They used their background in industrial design to come up with a sleep and sophisticated e-cigarette — one that people can easily get to grips with.
The result was a vape pen that people love and it rapidly snared around
70% of the e-cigarette market in the US
. Somewhat resembling an elongated USB stick, Juul pens are discreet and entirely unlike the larger, and sometimes clunkier, vape gear available. Now the company is engaged in a large-scale international expansion, allowing people outside of the United States (and Israel, where Juul has also been available) to enjoy the experience.  
What's in a Juul Starter Kit?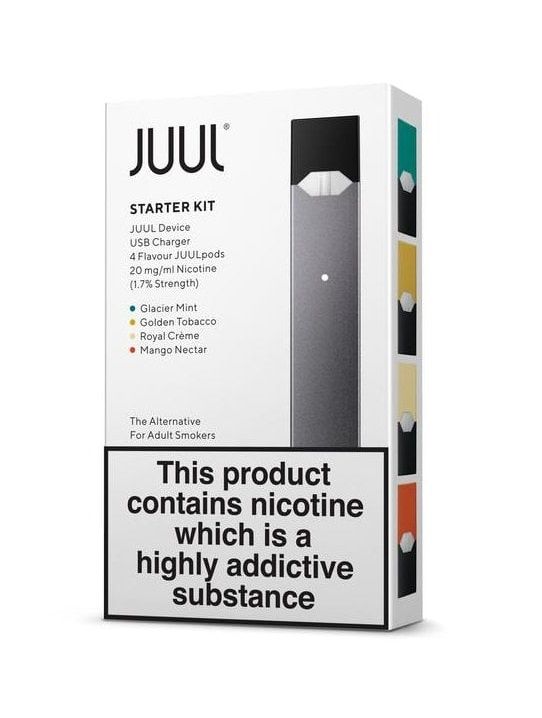 Juul is designed with the smoker in mind and to help them give up their unhealthy habit. Here in the UK, around
100,000 people
die each year from tobacco-related illnesses — an extraordinarily high number that is completely preventable. Our health authorities are doing everything they can to help get people off tobacco, including by
recommending smokers take up vaping instead
.
What you'll find in a Juul Starter Kit is everything you need to get going. It's especially beneficial for smokers who are starting out on their vaping journey, because they will get a similar feel and taste to what they're used to. This will go a long way towards preventing relapses, when smokers are just not satisfied with their cessation method and start smoking all over again. After all, many smokers try nicotine gums and other ways to help them quit, but they often just don't work.
In your handy Juul Starter Kit, you'll get a Juul device that's fully rechargeable, so you can use it again and again. Recharging is done via a USB port, such as on a laptop, and a USB charger is also supplied in the starter kit. It comes with four Juul pods in a variety of flavours that will most likely comprise Virginia Tobacco, Cool Mint, Mango, and Creme Brulee. And that's all you need — although the device also comes with a one-year device warranty.
How to Use Your Juul
Once you have your hands on a Juul Starter Kit, using it couldn't be any simpler. Choose whichever pod you want, remove the coloured cap and put the cartridge end into the Juul pen. The pod, which contains the flavour and nicotine, is also your mouthpiece. Charge up your device by standing it in your magnetic USB charger, which you can insert into a USB-compatible wall plug or a USB slot in your computer. It should be fully charged in about an hour — if you tap your Juul twice during charging, the indicator will display the charge level: green for high, yellow for medium, and red for low.  
To start vaping using a Juul device, just draw on the mouthpiece — it's that simple. Make sure you do so slowly at first, especially if you're a new vaper, so that you don't get an overpowering hit of nicotine and flavour. You'll notice the indicator light will glow, depending on how strongly you pull or draw on the device.
Now, you're all set to get healthier, and happier, with Juul.
Find all the vape gear you'll ever need at the Electric Tobacconist
online store
. We've got an extensive range of vaping hardware and astonishingly good e-liquid refills — all at incredible prices. You can even get free shipping too!