← Back
The Lost E-Liquids of the Tobacco Products Directive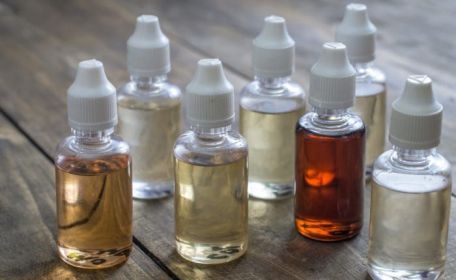 As the great British summer continues to surprise us with thunderstorms and heatwaves, the UK's e-cigarette industry is still reeling from the full implementation of the
Tobacco Products Directive
(TPD). Whilst consumers might not have felt a great deal of change since May, there are producers and vendors across the country who had been preparing for this months in advance.
The UK's e-cigarette industry has enjoyed a fairly
fast and unhindered growth
since exploding onto the market in 2009. While some sources still predict the UK's e-cigarette market to
continue to grow
, many
vape shop owners and eCommerce traders
feel these new rules will not only limit e-cigarettes as a tobacco cessation device, but also push current vapers to either buy from overseas or experiment with making e-liquids with a stronger nicotine content.
While we do not promote the DIY dilution and strengthening of e-liquids, we hope that anyone who is undertaking this process considers the possible dangers and takes due precautions not to injure themselves. The last thing the UK's e-cigarette industry needs right now is a public scandal over health and safety issues.
The Tobacco Products Directive
While it's unlikely that you haven't been made aware of these regulations already, we've got a
shorthand run-through of the TPD
that we published previously. This is primarily aimed at consumers and doesn't cover much of debate around the UK's e-cigarette industry, so read on if you'd like to be involved in the discussion.
Unfortunately, it's difficult to predict the long term effects of the TPD regulations. We've been unable to find any examples of high street vape shops closing down (we'd love to hear from anyone who's local store has been affected). However, there is no substantial media outlet dedicated to documenting the UK's e-cigarette industry, so it can be difficult to keep your finger on the pulse.
The UK's E-Cigarette Industry
From our experience of e-liquids and e-cigarettes produced in the UK, there really has been a fantastic growth of quality, UK-based producers over the last few years. Only recently, we published a blog covering the
best e-liquids of 2018
and we were so proud to introduce people to the healthy range of home-grown e-liquids.
Unfortunately, since writing our list of the best e-liquids of 2017, we've learned that some of the flavours might become discontinued. Due to TPD regulations, their producers only want to focus on the most popular flavours. So we thought we'd pay homage to the e-liquid flavours that didn't make it, the ones that got away, forever lost in the vape…
The E-Liquid Flavours Gone But Not Forgotten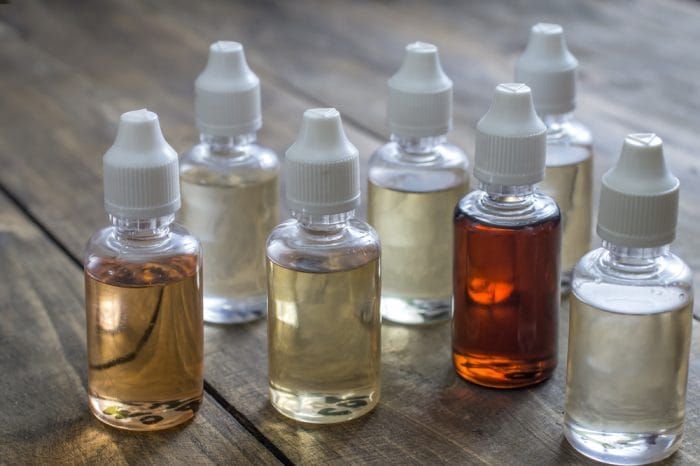 Ruby's Originals' Vera's Blueberry Mojito was one of our favourite cocktail e-liquids; such a great flavour that we even tried to reproduce the cocktail after work one Friday. Alas, we could not recreate the great flavour that was in this juice. We said to ourselves that at least we could vape it, but now it's only available as a sub-ohm or nicotine-free vape…
The same goes for
VIP e-liquids
and Captain's Reserve, both of which have reduced production to focus on a smaller range of juices. In particular, we're going to miss the
VIP Affinity range
(some really clever, interesting and uncommon flavour combinations, like Mango Lassi) and Captain's Reserve Hornswaggle e-juice, which was one of the most refreshing vapes going!
The UK's e-cigarette industry is no doubt a strong and robust entity. It's full of intelligent, inspiring people who are striving to make the UK a leader in e-cigarette production and development. However, it would be good to see more
support for the UK's e-cigarette industry
. Constructive legislation that helps the vaping community to thrive is welcomed; laws which inhibit e-cigarettes as a device to help people quit smoking are not.
Check out the incredible range of
e-liquids and nicotine-free vapes
available at Electric Tobacconist! You'll no doubt find a replacement for the e-liquid you lost to the Tobacco Products Directive — perhaps in the fantastic new range from ZAP! Juice? Or the ever delicious Hoxton e-liquids...