← Back
Give the Gift of an E-Cigarette This Mother's Day: Feat. Gamucci Starter Kit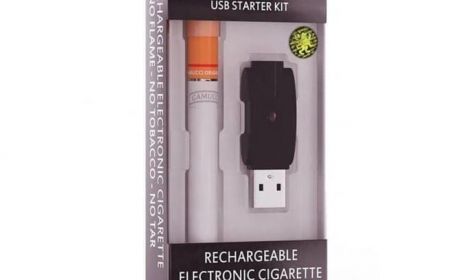 The year's going fast and, before we know it, Mother's Day is here. Instead of scrambling around to buy a present you've inadvertently bought over and over for the past few years, why not give the gift of an e-cigarette?
Every Mother's Day is an opportunity to show how much you care about the most important woman in your life. But years of giving chocolates, flowers, or a cosy pair of socks — no matter how much your mum may appreciate them — can quickly become unoriginal. Imagine if you could get something special, that she would enjoy over and over again and could actually develop into a fun hobby. If your mother smokes, have you considered buying the special mum in your life an e-cigarette this Mother's Day?
Why Buy an E-Cigarette?
E-cigarettes can be intimidating for most, as they're still a relatively new form of technology. In reality, though, they're incredibly intuitive to use, especially for beginners. We all know about the
harmful effects of smoking
and this is the last thing we'd want to see our parents go through. E-cigarettes are proven to be
95% safer than cigarettes
and the amount of money your loved one will save making the switch means that vaping not only benefits their health, but their pocket, too. With such a huge variety of products and unique terms to grasp as you go along (what is a
high VG ratio
, anyway?), it can be difficult to know where to start. Whether your mum is new to the vaping scene, or an e-cigarette veteran, we stock the perfect gift.
For the Non-Vaping Mum: A Gamucci Starter Kit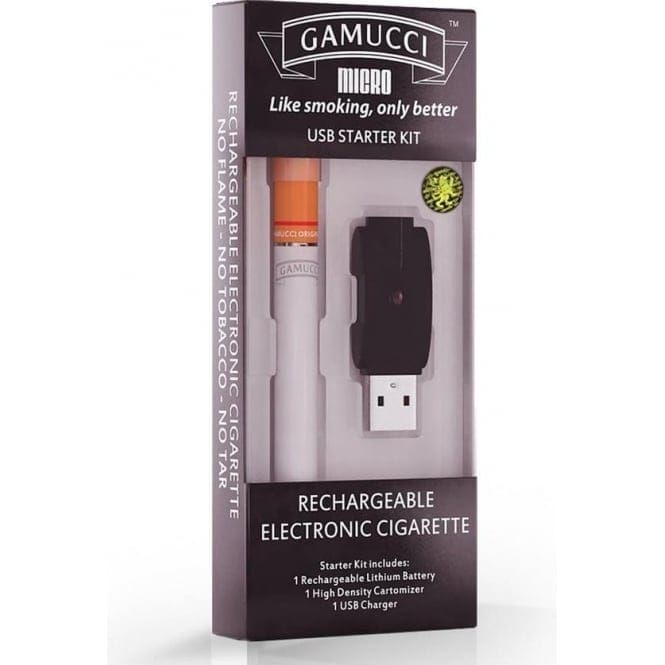 E-cig starter kits come in two forms: cig-a-likes and pen-style devices. The
Gamucci Starter Kit
is the former; perfect for current smokers looking to switch, without losing the sensation of drawing on a cigarette. From a distance, you might mistake a cig-a-like for an actual cigarette, but rather than it emitting plumes of toxic smoke, e-cigs release a cloud of vapour. As e-cig users adjust to vaping, they may adjust their
technique
by vaping straight into the lungs. Cig-a-likes can be vaped by using the mouth-to-lung method, by drawing the vapour first into the mouth and then inhaling (much like you would a traditional cigarette). Cig-a-likes are perfectly suited for this purpose, allowing a more flavoursome vape that doesn't gulp your e-liquid. E-cigarette starter kits are also available in the more commonly seen pen-style form. These longer devices are held vertically (rather than horizontally, as you would smoke a cigarette or vape a cigalike), and contain a
clearomizer
: a see-through tank that allows you to refill your e-cig with your liquid of choice. Ultimately, you know your mum best. Is she more likely to enjoy the versatility of choosing from a variety of flavours over having an e-cig that more resembles a cigarette? Vaping is a journey and one that vapers quickly find themselves moving with, so it's worth considering that a pen-style e-cigarette might last longer before your mum starts looking to upgrade.
The Perfect Present All Year Round: E-Liquids and Cartomizers
For the mum who already vapes, Mother's Day is a great opportunity to buy her some new accessories for her favourite kit. Whether you buy some
premium e-juice
from the Yorkshire Vaper, or stock up on enough 88 Vape juice to last the next few months, your mum will appreciate that you're taking notice of what she loves and buying something that she'll use. There's no more room in the cupboard for another mug. Seriously. If she uses a cig-a-like, such as the
Gamucci starter kit
, the cartomizers in the pack won't last forever. A pack of three is equivalent to roughly 100 cigarettes; enough to last a while for even a heavy smoker.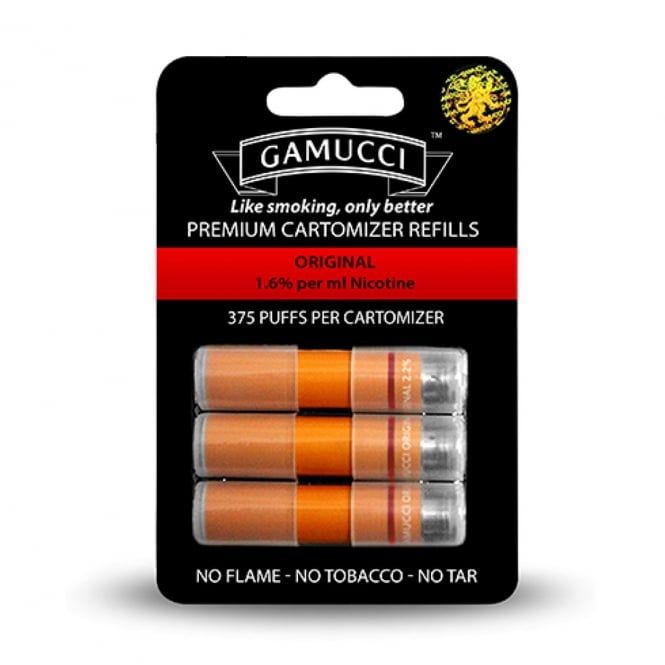 If you're looking to mix things up a bit, a stylish carry case will look good and prevent nasty knocks — and don't forget that clearomizers won't last forever. If you ever hear your mum complaining about an unpleasant,
burnt hit
, that means it's time for a replacement. Why not get the most important woman in your life a selection of all of the above? She'll be spoilt for choice! While it's good to show your mum you love her every day of the year, Mother's Day is a time that you can get her something truly special. The gift of an e-cigarette doesn't only drastically improve health, but it also comes to be an enjoyable part of every vaper's day. Whether you opt to buy her a Gamucci starter kit this Mother's Day or a goody bag of new flavours for her to try, your mum is sure to appreciate the special effort you make. Just one tip from us: don't buy her socks. Again.
Buy your mum the perfect Mother's Day present this year from the Electric Tobacconist. With the largest range of starter kits, advanced e-cigs and e-liquids from the best brands, you're sure to find the perfect gift. Get NEXT DAY delivery when you order before 4pm!