← Back
My Vaping Journey with... blu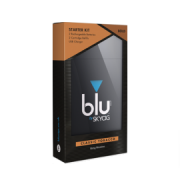 Every fortnight we run a 'guest blog' feature about the 'Vaping Journey' of one of our customers. This feature comes from Latasha in West Bromwich…
I used to smoke 20 cigarettes a day
. There was a group of us that were friends, and smoking was the given thing to do. We'd light up at any opportunity. This went on for 5 years. By time we'd grown apart smoking had become a full-time habit. I participated in a variety of sports back then too, so until I turned 19 I didn't really notice the effects of smoking. I constantly chewed gum, used unbelievable amounts of perfume attempting to mask the smell and was always broke. I was stuck in a rut, and this lasted 8 years. I first discovered ecigs when a child came into my life in 2009. Up until that point I was only harming myself so didn't pay much attention to ecigs, but when it came to the health of an innocent child I decided I needed to take action. I'd tried quitting cold turkey numerous times before and had failed miserably. I knew my local newsagents stocked starter kits and
e-liquids
, so I bought a generic Ego-T ecig along with a bottle of 18mg menthol e-liquid; there was nothing to lose. I successfully went from a 20 cigarette a day smoker to 0 overnight.
My best friend quit smoking using SKYCIG
. Recently, I got a weird and very strong craving for a cigarette after 2 years of not smoking. My friend swore by them so I decided to try them instead of resorting back to manuals. SKYCIG were in the process of becoming BLU, so I waited, and then found my local newsagents stocked
the new BLU brand
. I bought the BLU Starter Kit; it's great. From the first time I inhaled I knew it was perfect for my needs. It satisfies my craving, is smooth and is fully portable with its carry case.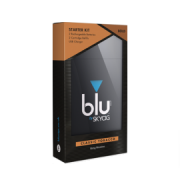 I discovered The Electric Tobacconist after performing a search on a popular search engine
. My local stockists of the BLU range were out of cartridges and I desperately required replacements. I looked on the official site first, but found they charged extortionate prices and include postage charges. The things I like about The Electric Tobacconist are that their products are fairly priced and competitive, they offer free delivery once you've spent a certain amount and delivery is super fast if you order before a certain time. My first order arrived the next morning. Overall, an excellent company to deal with!
For me, vaping is better than smoking because I've finally got my freedom back!
I'm not constantly coughing my lungs up; my health has improved. I'm financially better off and even treated myself to concert tickets that I wouldn't normally have been able to afford. I don't need endless amounts of perfume, as I don't smell like an ashtray and I don't need to keep going outside in all weather conditions. BLU has changed my life for the better! I've reinvented myself! I haven't tried any other brands because BLU has met all my needs. Never give up giving up! If you'd like to share your 'Vaping Journey' on our blog, please email us at help@electrictobacconist.co.uk and we'll show you how you can put together your story.