← Back
My Vaping Journey with... Vapouriz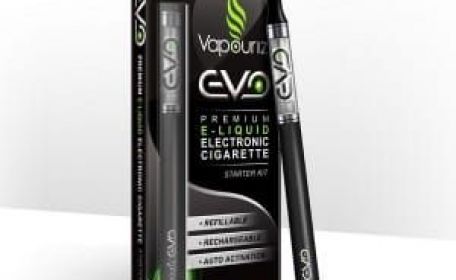 Every fortnight we run a 'guest blog' feature about the 'Vaping Journey' of one of our customers.
This feature is about the Vapouriz Evo kit and comes from Robin (AKA Shadowvaper) in Devon...
I started smoking at around 13 years old I smoked for over 15 years
. I had a 30 a day habit I only smoked roll ups I always enjoyed smoking found it relaxing and stress relieving never wanted to stop until I started having health problems and knew I had to stop. I tried nicotine patches, gum, sprays pretty much everything nothing worked always went back to cigarettes, often smoking more than before.
I first found about ecigs about a year ago
. I never thought I'd ever use one and couldn't see how they would work. They looked ugly and never thought about them again until about a month ago when a friend of mine started using one. He said "you've got to try it they really work." I didn't think it would be any but had nothing to lose I had a couple of puffs on it and that was it went straight online and ordered a
Vapouriz Evo Ecig Kit
never looked back.
The Vapouriz Evo is an amazing and very powerful little ecig for its size. It uses
clearomizers
which is good because you have a choice any flavour e-liquid you want to vape.
It fits in to my life very well and is small enough so you don't feel too silly using it in public. It was an excellent purchase and I would highly recommend to anyone who is new or old to vaping. I would consider getting a second battery as I am a heavy user battery dies in about 5 hours but other than that it's excellent.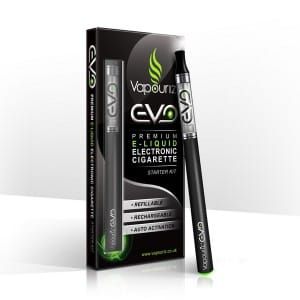 I discovered The Electric Tobacconist when I was looking for my Vapouriz Evo they had the best price
and they offered a free e-liquid which is always nice. There delivery speed is one of the best things... I placed my order Friday night had it on Saturday afternoon. Their customer service is excellent too. I had a problem with a faulty clearomizer emailed them they sent a new one out next day with no hassle or arguments - just how it should be! I will be using them again.
Vaping is better than smoking in lots of ways
. The main reasons for me is that it's healthier and cheaper since I've stopped smoking. I wake up feeling great, no coughing for ten minutes before I can do anything. I have loads more energy I don't get out of breath so quickly and I am generally fitter and happier.
The other plus side is the money I've saved. When I smoked it was costing me around £30 to £40 a week now I spend around £10 a week which leaves me more cash to enjoy life with.
I don't think I will ever go back to smoking regular cigs again
I love my new life as a vaper.
If you'd like to send in your 'Vaping Journey' for the Electric Tobacconist blog, please email us first at help@electrictobacconist.co.uk and we'll tell you how to send in your story.