← Back
No-Nicotine Vape Pen Flavours For a Hassle-Free Transition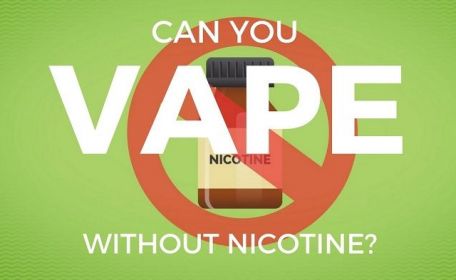 The vast majority of vapers use an e-cigarette to curb a deadly habit, but many go on to continue to use an e-cigarette out of pure pleasure. Perhaps you've got to the point in your vaping journey that you no longer want to be dependent on nicotine. But how do you do it? Our vape pen flavours with no nicotine make the whole process easy.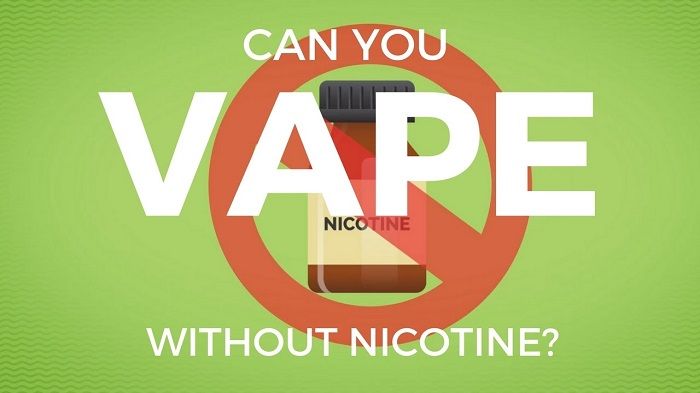 E-Cigarettes are the perfect way to break your nicotine addiction, without having to give up the pleasurable habit of smoking itself. While they're not legally allowed to be branded as a way to quit smoking,
thousands, if not millions
of people a year successfully use them as a tool to stopping smoking real cigarettes. Unlike Blu disposable cig-a-likes, which resemble cigarettes and are designed to be used just once, vape pens can be used over and over. All vape pens contain refillable clearomizers (a clear tank) which you can refill with any flavour you like. Most importantly, you can gradually reduce your nicotine level without ever having to change your device.
What Strength Should I Start With?
When choosing an e-cigarette, you may feel like the proverbial kid in a sweet shop. Once you've ruled out cig-a-likes, such as the Blu disposable or Gamucci starter kit, and have found a pen-style device you like, you then have a variety of liquids and nicotine strengths to choose from. If you choose a nicotine level that's too weak, it will be counter-productive, as you could experience nicotine withdrawal and quickly return to smoking analogs in no time. Likewise, if you choose a strength stronger than you're used to, you might feel nauseous or get light-headed after vaping, making your nicotine dependency worse in the process.
"I smoke a pack a day right now" — e-liquids for heavy smokers
If you smoke a pack or more a day, it's recommended that you start with the strongest nicotine level to make sure you don't experience nicotine withdrawal. If you're set on a cig-a-like, the majority of cartomizers come in a strength of 18mg/ml, as they're designed to satisfy heavy smokers who are looking to transition from smoking to vaping.
"I smoke less than a pack a day" — the perfect hit for a light smoker
For lighter smokers, it's recommended that you choose an e-liquid that contains 12-16mgs of nicotine. This will prevent you from reaching for your pack of cigarettes, while making sure the hit you receive isn't too strong.
"I only smoke occasionally" — social smoker? Vape pen flavours with no nicotine
If you've been cutting down and want to keep this going, or only smoke socially, you can start low with only 4-10mgs. Alternatively, you could go
nicotine-free
with our vape pen flavours with no nicotine. If you find this is too low, though, make sure you swap up to a stronger liquid before you return to tobacco cigarettes. Ultimately, it's about experimenting and finding a strength that works. If you're not getting the desired hit from your e-cig, don't be afraid to try a higher strength before deciding e-cigs aren't for you. When transitioning, the key is to drop down slowly and at a pace that's comfortable for you.
Vape Pen Flavours With No Nicotine Can Beat the Quitting Weight Gain
A concern for many smokers who are thinking of quitting is the weight gain. Because nicotine is an appetite suppressant and stimulant, quitters
can gain up to 10lbs
in the first year after they quit — double what most female smokers say they'd be willing to gain in exchange for quitting. Because of the flavours offered by liquids, you might find this satisfies the sweet treat craving that was once curbed by your cigarette addiction. Cartomizers are more limiting in flavour, which is why if you're trying to drop down to no nicotine, vape pen flavours are the way to go.
Blu disposables with a nicotine content
are great for an instant nicotine hit, but vape pen flavours, even with no nicotine, can still be incredibly pleasant to use. If you find that your sweet tooth is appearing now that your nicotine levels are dropping, try a dessert style e-liquid and your cravings will soon disappear.
Struggling? Try Sub-Ohm Vaping — Less Nicotine is Better
Sub-Ohm vaping is becoming steadily more popular, but it's also for intermediate vapers — so if you're used to your Blu disposable with nicotine content, it's wise to acclimatise yourself to a pen-style e-cig before investing in a sub-Ohm vaping kit. That said, if you want an intense flavour, massive billowing clouds and more warmth than the traditional e-cig gives you, sub-Ohm vaping could be for you. Sub-Ohm vaping involves vaping with a resistance of
less than one Ohm
to produce more vapour and better taste than normal pen-style cigs. To get the most out of these e-liquids, it's recommended to halve the nicotine level you're used to (so if you're used to vaping 12mg, we recommend vaping on 6mg). Sub-Ohming bigger clouds mean more e-liquid gets used and you won't be able to stealth vape — so make sure this is for you before you invest. If you're already on the vaping bandwagon, though, it's worth giving sub-Ohm vaping a try. Remember that phasing down your nicotine levels is a slow process and there's no harm in going back up a couple of milligrams if you feel like you've dropped too fast. With our range of e-liquids, you're sure to eventually drop down all the way and be vaping for the experience — not the nicotine hit.
Start your hassle-free transition with the Electric Tobacconist's range of vape pen flavours with no nicotine. Our huge range of e-liquids means you're bound to find the right setup for you. Order before 4pm Monday-Friday to be eligible for next-day delivery!