← Back
Only 5% of British Adults Believe Vaping Is More Harmful Than Smoking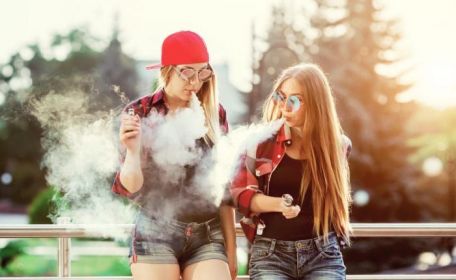 People's views of electronic cigarettes are turning far more positive.
Public perceptions about vaping are changing. Just a few short years ago, many people were wary of e-cigarettes. They didn't really know what they were, what they did, or if they were any better than tobacco cigarettes. Certainly when any new product arrives into the marketplace, there will be a great deal of suspicion about it, and this has definitely been the case with e-cigarettes.
Not anymore. In January, we commissioned leading pollsters YouGov to carry out a survey for us about UK public attitudes to vaping. We wanted to know what people thought of
electronic cigarettes
, and especially if they believed they were any safer, or better, than traditional tobacco cigarettes. Because a number of top health authorities have started supporting vaping in recent times, primarily as a way to quit smoking, we suspected public attitudes toward vaping might be changing, and we wanted to find out.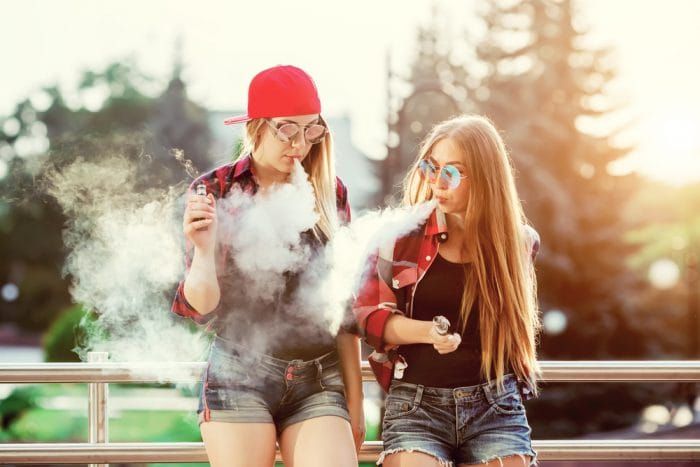 Some people, for instance, might be aware that the NHS advised smokers to take up vaping to try and get off cigarettes, for its annual
Stoptober
campaign last October. This was the first time the health service had put its mighty weight behind electronic cigarettes as an effective way to finally kick the habit and become healthier as a result. "E-cigarettes are particularly effective when combined with support from local stop-smoking services — people who choose this route have some of the highest quitting success rates," it said.
Views of Electronic Cigarettes
The good people at
YouGov
set about conducting our survey and asked more than 2,000 people all over the Britain what they thought about electronic cigarettes. To the statement, "
I think vaping is generally better for your health than smoking
," a majority of 43% agreed.
Altogether, 31% of respondents said that
they thought vaping had the same impact on people's health as smoking
. Few — just 5% — held the view that using electronic cigarettes was
worse for health than smoking
. Not everyone was clued in, though, as 21% of those polled
didn't know
one way or the other.
Before the survey, those who took part were told that smoking doesn't just involve cigarettes, but also includes pipes and cigars — and that vaping means using electronic cigarettes to inhale vapour from them, as well as devices such as vaporizers.
What's Driving the Change?
The survey had lots of juicy background data about those who were giving their views. For all the sentiments — vaping is better, the same or worse than smoking, as well don't knows — views were shared
almost equally between men and women
. As for respondents' social situation, beliefs about vaping were almost equally divided between
well-educated and top-earners (
ABC1
s, or middle-class) and those with lower-level jobs (C2DEs, or working-class)
.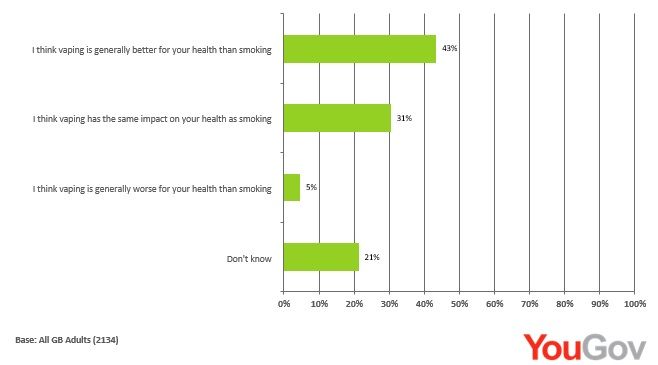 A clue as to emerging attitudes on vaping may also lie in respondents' use of social media — all the various platforms full of all kinds of news and information.
Users of social media
, tended to agree that vaping is better for people's health than smoking, with 52% of LinkedIn users in the last month saying this, 49% using Twitter and 46% firing up Facebook. Compare that with less than 30% for vaping having the same effect as smoking (29% on Facebook, 25% on Twitter and 26% on LinkedIn) and 3-6% for those who think vaping is worse than smoking.
So, the results of our survey are clear — and with
most people agreeing that vaping is better than smoking
, it seems to follow the advice from UK health authorities. With the first ever vaping awareness month due to kick off in the UK in April — with the catchy name of
VApril
— these positive sentiments about electronic cigarettes are likely to increase in the months and years ahead.
All figures, unless otherwise stated, are from YouGov Plc. Total sample size was 2134 adults. Fieldwork was undertaken between 18th-19th January 2018. The survey was carried out online. The figures have been weighted and are representative of all GB adults (aged 18+).
Discover the world of vaping at the huge Electric Tobacconist online store. Browse the full range of the latest electronic cigarettes, vape kits and exciting e-liquid refills. We're delighted to offer free postage on all orders in the UK worth more than £10.