← Back
What Is ET's Top Pick? Discover Our Favourite Vapes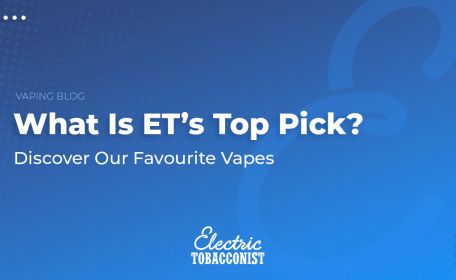 Greetings to all vaping enthusiasts and curious beginners! Welcome to our ultimate guide to finding the perfect vape device. Whether you're just starting out or looking to upgrade your current setup, I totally get that the overwhelming array of options can leave you feeling confused. Fear not, for I've taken it upon myself to seek the wisdom of my colleagues, and I now present a comprehensive list of The Electric Tobacconist's favourite vape kits.
Here, at ET, we see ourselves as more than just a retailer of vaping products. Our dedicated team consists of passionate vapers who have spent more than enough time exploring the vast market of vape devices and forming their personal preferences. With their expert insights, I aim to simplify the decision-making process for beginners and help experienced users discover new kits that align more with their needs.
So, without further ado, let's explore the broad world of vaping as I unveil my colleagues' top picks for the best vape devices!
Contents
Joe - The Aspire One Up R1 Disposable
Our Head of Copywriting & SEO, Joe, states that his favourite vape changes frequently. However, at this moment, he couldn't stop raving about his undying love for the Aspire One Up R1 Disposable kit. So, let's explore the reasons behind his enthusiasm.
In Joe's eyes, one of the standout features of this kit is its low cost, which is convenient for him as he's non-committal about vaping. In addition to being affordable, the Aspire R1's disposable nature adds even more layers of convenience. If he were to lose this particular device, it wouldn't be the craziest of financial setbacks. According to him, it's easily replaceable and doesn't break the bank. You would have to purchase another one after the internal coil expires anyways!
Joe expressed his admiration for the Aspire R1's compatibility with all e-liquid types. He can indulge in the minty flavours he adores, along with an added bonus of a smooth draw. Thankfully, its sleek and simple design also doesn't draw too much attention and makes it easy for him to carry in his bag or pocket. As he isn't a hardcore vaper, the R1's battery life appeals to Joe in many ways. The convenience of a vape kit with a reliable battery allows him to enjoy his vaping sessions without worrying about constant recharging.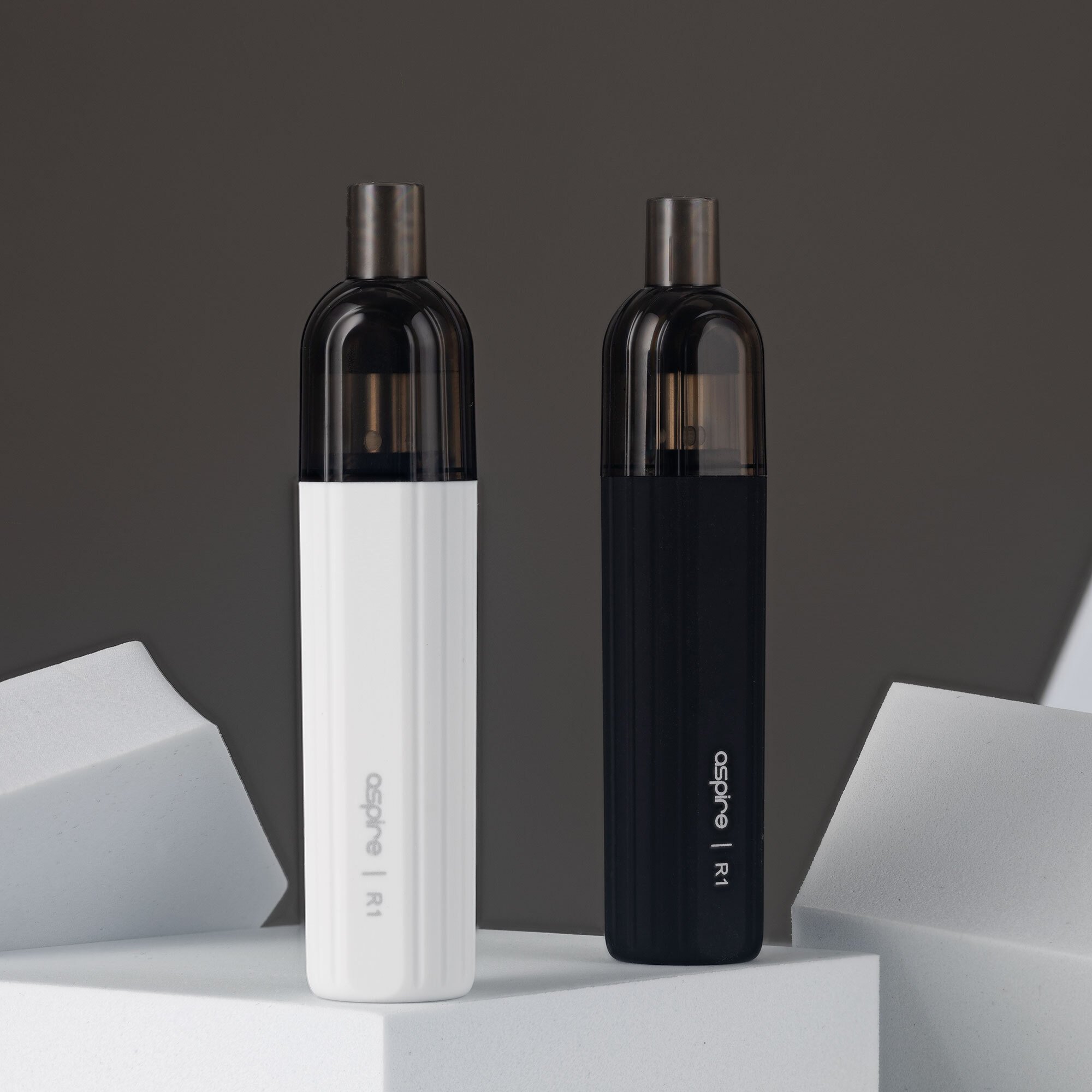 Shop the Aspire One Up R1 Disposable
Tia - The UWELL Caliburn AK2
Tia is one of our Customer Care Agents and, surprisingly, is one of the few team members who no longer vape. Although her experience was short-lived, she still vaped for long enough to express a leaning towards the UWELL Caliburn AK2.
As someone who isn't as reliant on nicotine as the rest of us, she did appreciate the AK2's battery capacity. She was able to enjoy her vaping sessions without constantly needing to refuel her kit, which makes this device suitable for those who engage in vaping as a hobby. She also mentioned that she loves a muted inhale, and the AK2 does an excellent job of bringing out the best of this. Pairing this device with her favourite fruit and ice flavour combos, she can achieve her version of a perfect flavour hit!
Refilling and maintaining is a chore for all vapers. Most of us seek a straightforward setup for this exact reason. Tia couldn't stress enough how easy it was to refill her pod due to its user-friendly design. She urged me to mention that using the A2S pods instead of the A2 pods with this device eliminates leaking and mess substantially. Lastly, Tia adores the Caliburn AK2's small size, enabling her to carry it wherever she goes without taking up too much space.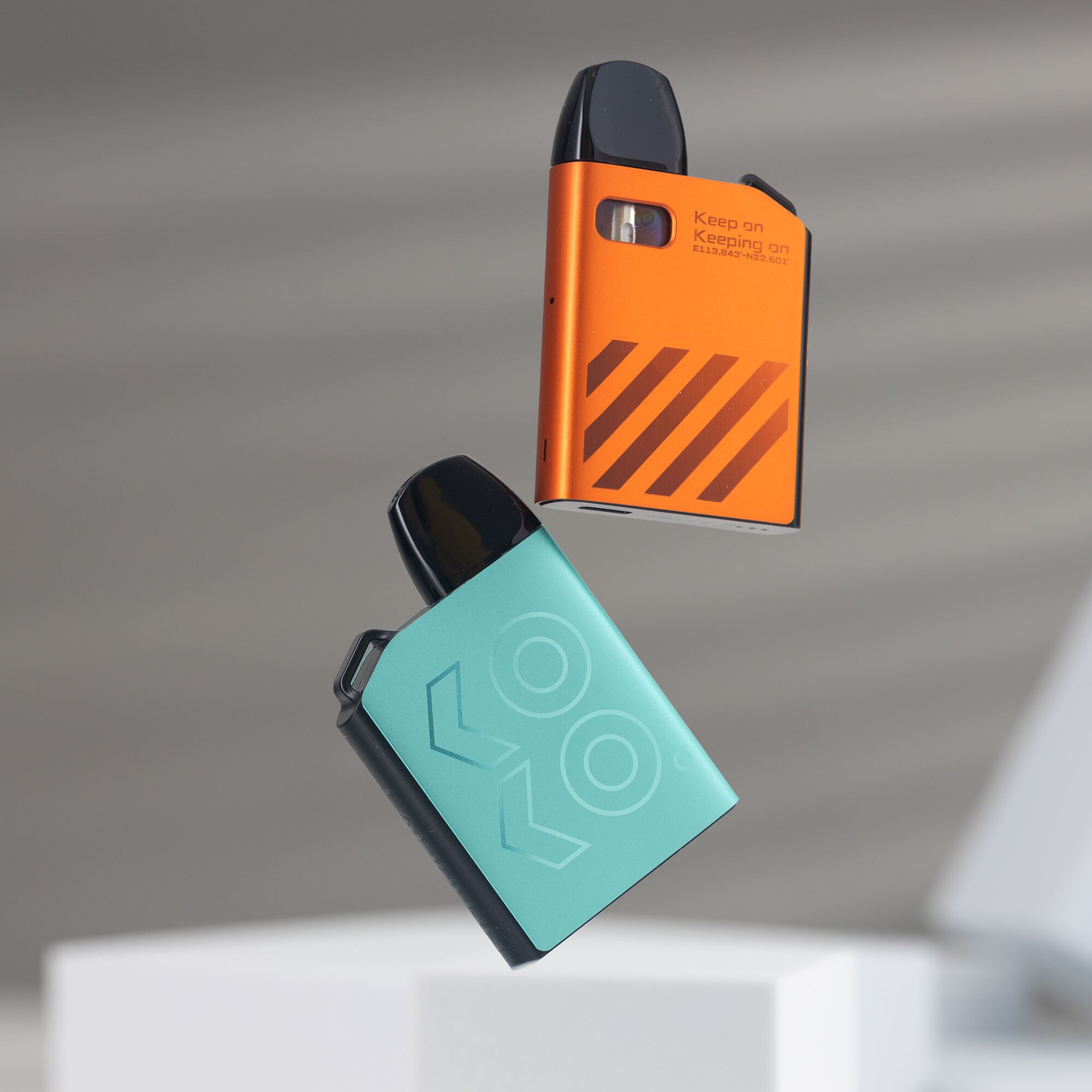 Shop the UWELL Caliburn AK2
James - The eLeaf IORE Prime
Our Customer Care Agent, James, says his favourite kit to date is the eLeaf IORE Prime. He even goes as far as to say that anyone with experience in vaping wouldn't choose any other kit. Let's see why!
A silky smooth and tight inhale is the main thing James looks for in a decent vape kit. As the IORE Prime has adjustable airflow, he loves that he can finetune his draw to suit his needs. It's worth mentioning that James claims to be somewhat of a connoisseur when it comes to dessert-based blends, and he likes that his eLeaf kit captures the essence of his preferred flavours for peak performance overall.
But his compliments for the IORE Prime don't stop there. His ultimate favourite feature? The easy-to-use vibe of the entire kit - more specifically, the refilling of the pods. He doesn't even have to remove the pod from the device to do so! Having explored numerous vape setups, James is confident that the eLeaf IORE Prime is the best kit he's ever used.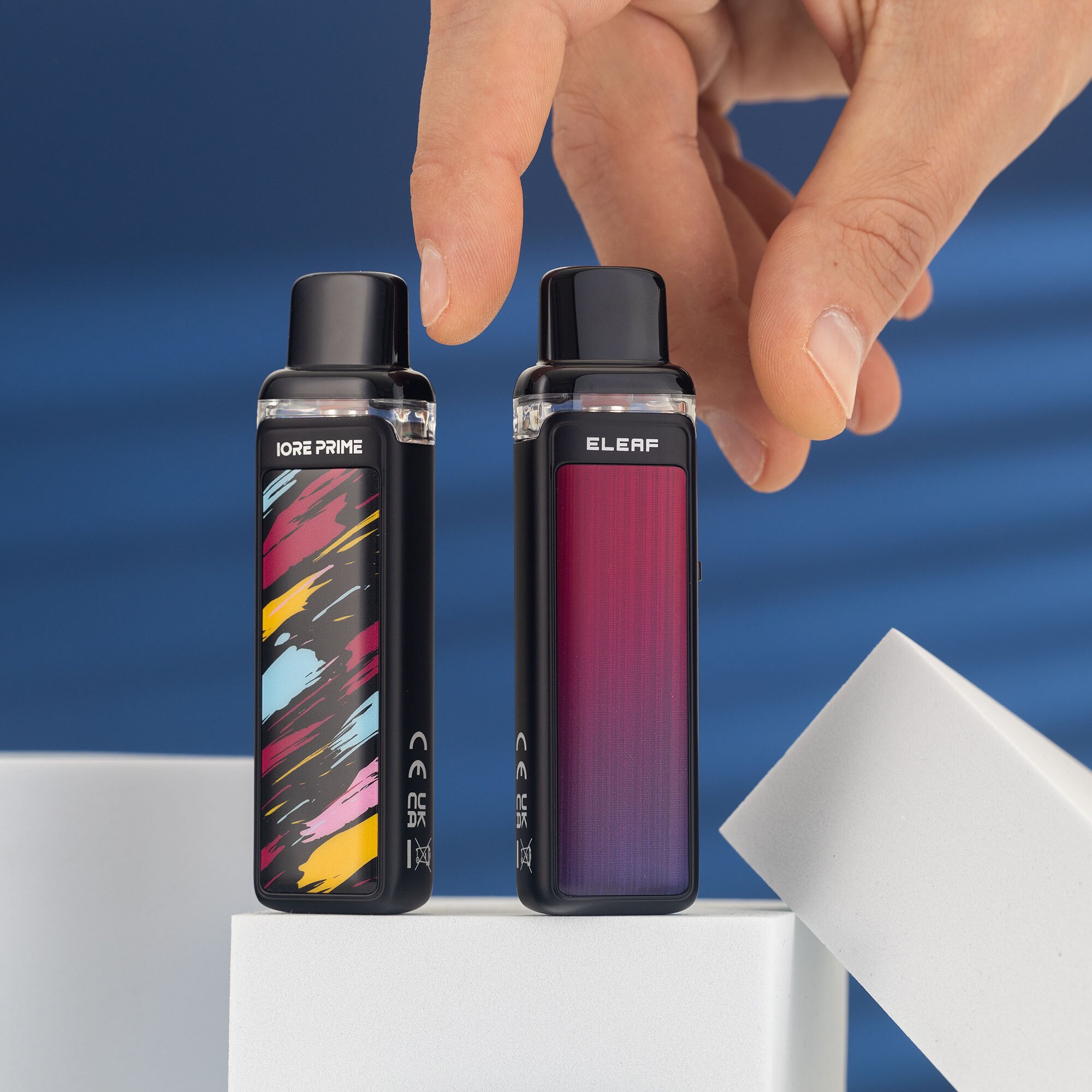 Shop the eLeaf IORE Prime
Scott - The Vaporesso XROS 3 Mini
Our Head of Customer Care, Scott, is a very dedicated vaper, and he was thrilled to tell us about his all-time favourite device, which also happens to be my favourite too - the Vaporesso XROS 3 Mini. Like James and Tia, Scott deals with multiple customers daily and tests many devices. Due to his vast knowledge, his endorsement of this kit holds weight and credibility.
As mentioned before, Scott is a frequent vaper; therefore, he needs a vape that can keep up with his habits. Funnily enough, the XROS 3 Mini boasts the largest battery capacity (a whopping 1000mAh) out of this list, so it's more than reliable for someone like Scott. Another feature he admires is the flavour delivery, and I can totally back this. Vaporesso uses cutting-edge coil technology, ensuring every puff bursts with the icy flavours he craves.
Simplicity is something Scott avidly seeks. He loves that the XROS 3 Mini barely has any adjustable features; he can merely fill and prime the pod, ensure the device is fully charged and begin vaping. It's hassle-free and offers the ideal balance of functionality and easy use.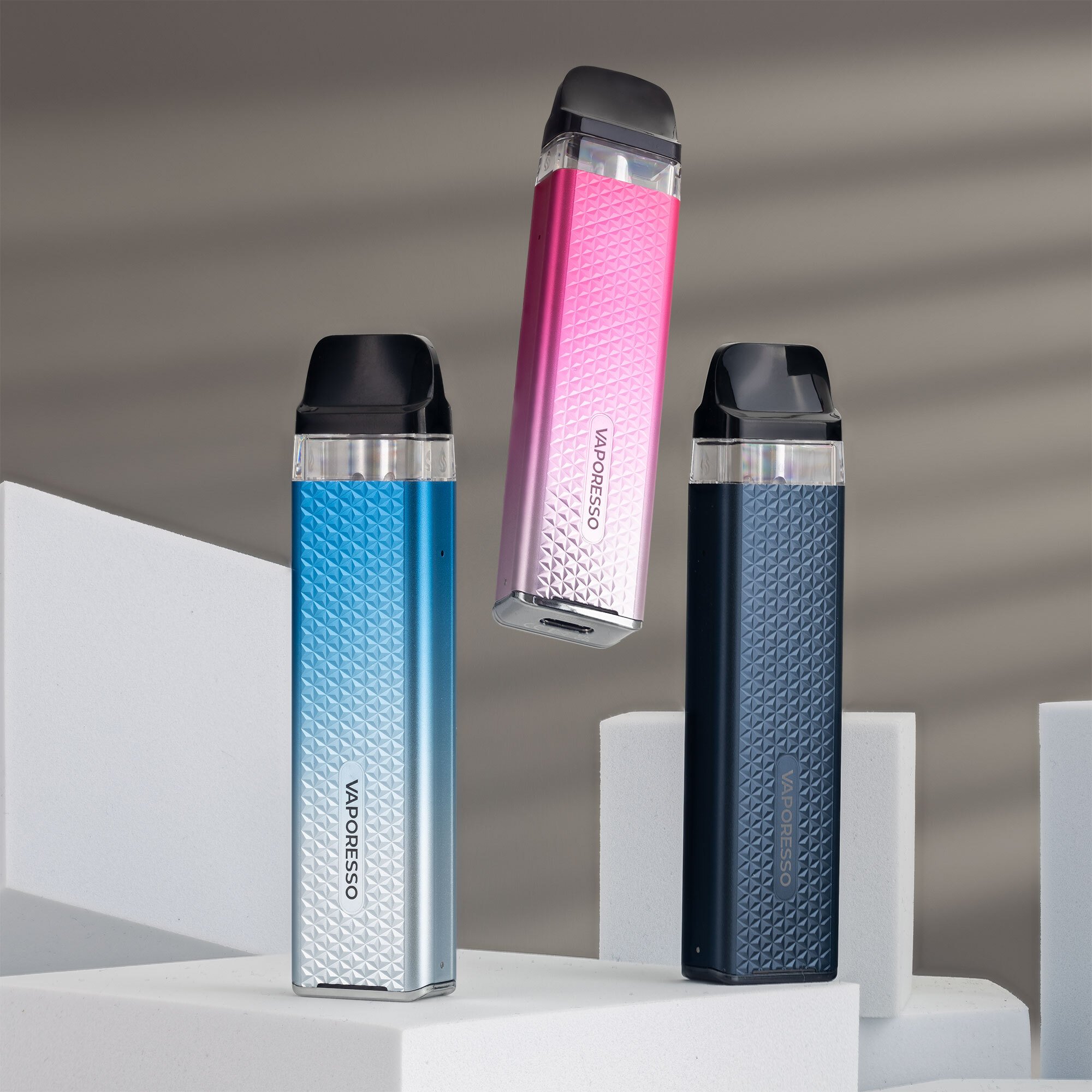 Shop the Vaporesso XROS 3 Mini
Ben - The UWELL Caliburn G
Now, let's chat about Ben, our Graphic Designer with a flair for creativity and a passion for vaping. His 3-year-long obsession? The UWELL Caliburn G, and trust me, it's not just because it looks good in his design-studio setup.
What initially caught his eye was the mind-boggling array of colours to choose from - a graphic designer's dream come true! Plus, this bad boy offers options galore; whether he's feeling lazy and wants to use the draw-activation system or if he's in the mood for some button-operation action, this device does it all. Furthermore, the ergonomic design of the Caliburn G fits his hand like a glove, as well as the rounded, duck-billed mouthpiece that's like a match made in heaven for his lips.
But, hold on, the real magic happens when he takes a drag - that perfect draw and flavour delivery? Check and check. His favourite e-liquid, the sweet and tangy Ionic Salts Strawberry, reaches its pinnacle of flavour nirvana with the Caliburn G. However, let's not forget the practical perks - easy-peasy filling and lightning-fast charging. Ben's found his life-long vaping sidekick, and it's hands down the UWELL Caliburn G!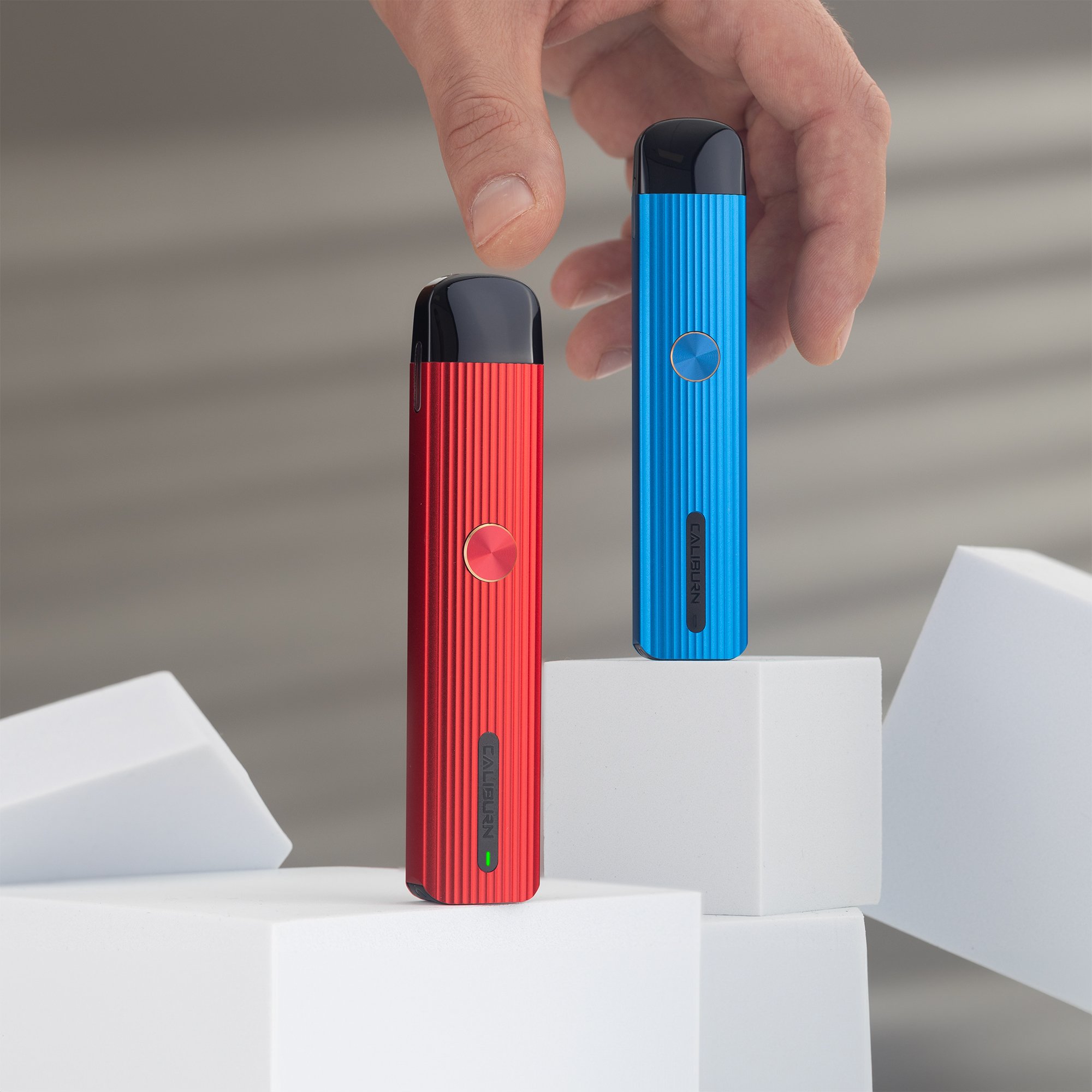 Shop the UWELL Caliburn G
Kyle - The OXVA Xlim SE
Diving into the world of Kyle, our Head of Purchasing and fellow vaping expert, he reveals his well-kept secret. In his exact words, the 'underrated' OXVA Xlim SE.
Why is this his favourite, you may ask? He says it's because of the burst of flavour in his mouth, delivering those fruity-icy vibes straight to his taste buds. But don't be fooled by the Xlim SE's sophistication - assembly and usage is as easy as 1-2-3. What tickles Kyle's fancy is the airflow control, which lets him customise his draw just the way he likes it. He's managed to achieve the ideal mouth-to-lung inhale full of flavour!
This device is a champ with its battery life when it comes down to longevity. According to Kyle, the battery lasts him a full day between charges. Plus, those interchangeable pods? Sheer genius in his eyes. He can pick between the Xlim V2 or Xlim V3 pods, giving him more options. Kyle's all about versatility, especially when his go-to combination of fruity goodness and a dash of ice perfectly satisfies his palate. So, there you have it - the OXVA Xlim SE is no doubt the MVP in Kyle's vaping arsenal!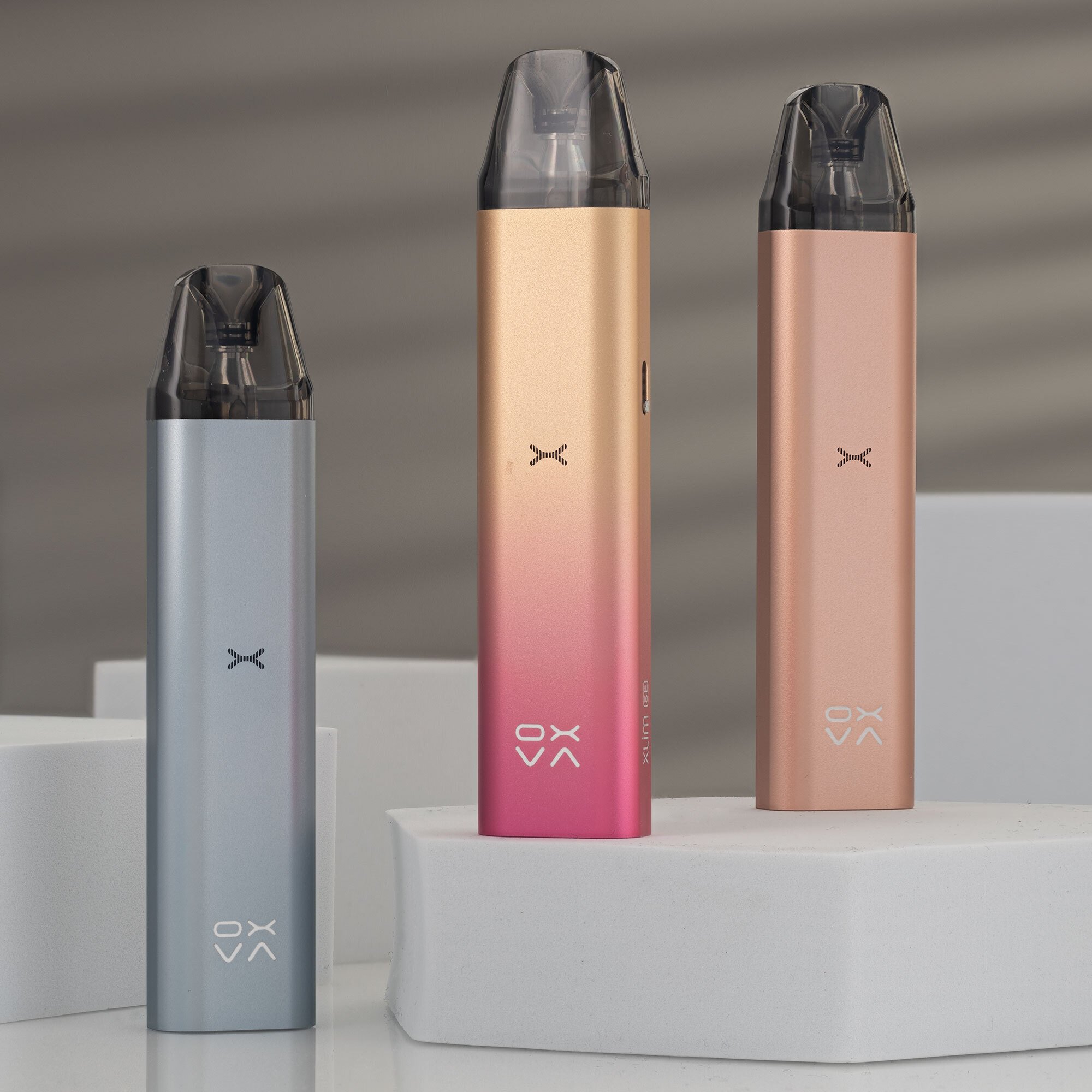 Shop the OXVA Xlim SE