← Back
OXVA Xlim Showdown: SE, SQ and Pro Comparison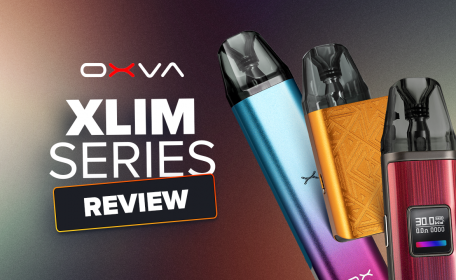 The Xlim range of OXVA vape devices joined the ranks as one of our favourite product lines released in 2023. The team at ET enjoyed these devices so much that we even use them to taste-test e-liquids before they go up for sale because the flavour is that good; quite an endorsement!
A common question, though, is which is best? When three independent devices from the same range join our range, customers need a little guidance on which will truly upgrade their vaping experience. For this reason, we've created the OXVA Xlim Showdown.
Want to skip through to the TLDR? Click here to be taken straight to the final recommendations.
Round One: Flavour
Great flavour is a must-have for many vapers, and fortunately, all kits in the OXVA Xlim range are second-to-none as far as flavour delivery goes. This is primarily because all Xlim devices use the same refillable Xlim pods - so there's no variation in coil quality or design.
That said, the OXVA Xlim Pro comes out on top here, purely because of its adjustable wattage feature. The Xlim Pro has a wattage range of 5-30W which can be adjusted by the user to enhance the power, warmth and density of every puff. Wattage has an indirect effect on flavour, mainly by increasing the intensity of your cloud and amplifying flavour notes that are sweet, fruity or creamy.

Round Two: Battery Life
Battery life can mean the difference between vaping or not - we've all been caught out on a long car ride or a day out vapeless.
In terms of capacity, the Xlim Pro takes the cake with a 1000mAh internal battery compared to the Xlim SQ and Xlim SE, which have a 900mAh capacity. But does this always mean a longer-lasting battery? Not exactly.
Due to the previously mentioned wattage range of the Xlim Pro, users who opt for a higher output will find their battery depletes faster. While this won't always be true (some vapers enjoy a very mellow, low-powered hit) the average user will opt for a higher output for the richer experience and flavour it provides.
With that said, the highly-optimised Xlim SE and Xlim SQ are tied for the win here.

Round Three: Premium Features
Quality-of-life features are a must for modern-day vapes. All kits in this range have plenty to boast, but one really shines: the Xlim Pro.
Here are the most exciting additional features built-in to the OXVA Xlim Pro:
2amp USB-C: faster than most other devices, next-gen USB-C with a 2amp current makes for rapid recharging.
Breathing RGB Light: an aesthetic feature which can be customised to display battery life or glow multi-coloured for an eye-catching display.
OLED screen: a handy screen to keep track of your puff count, battery life and current wattage setting.
Draw & button activation: can be activated by inhaling or holding down the power button for some extra flexibility.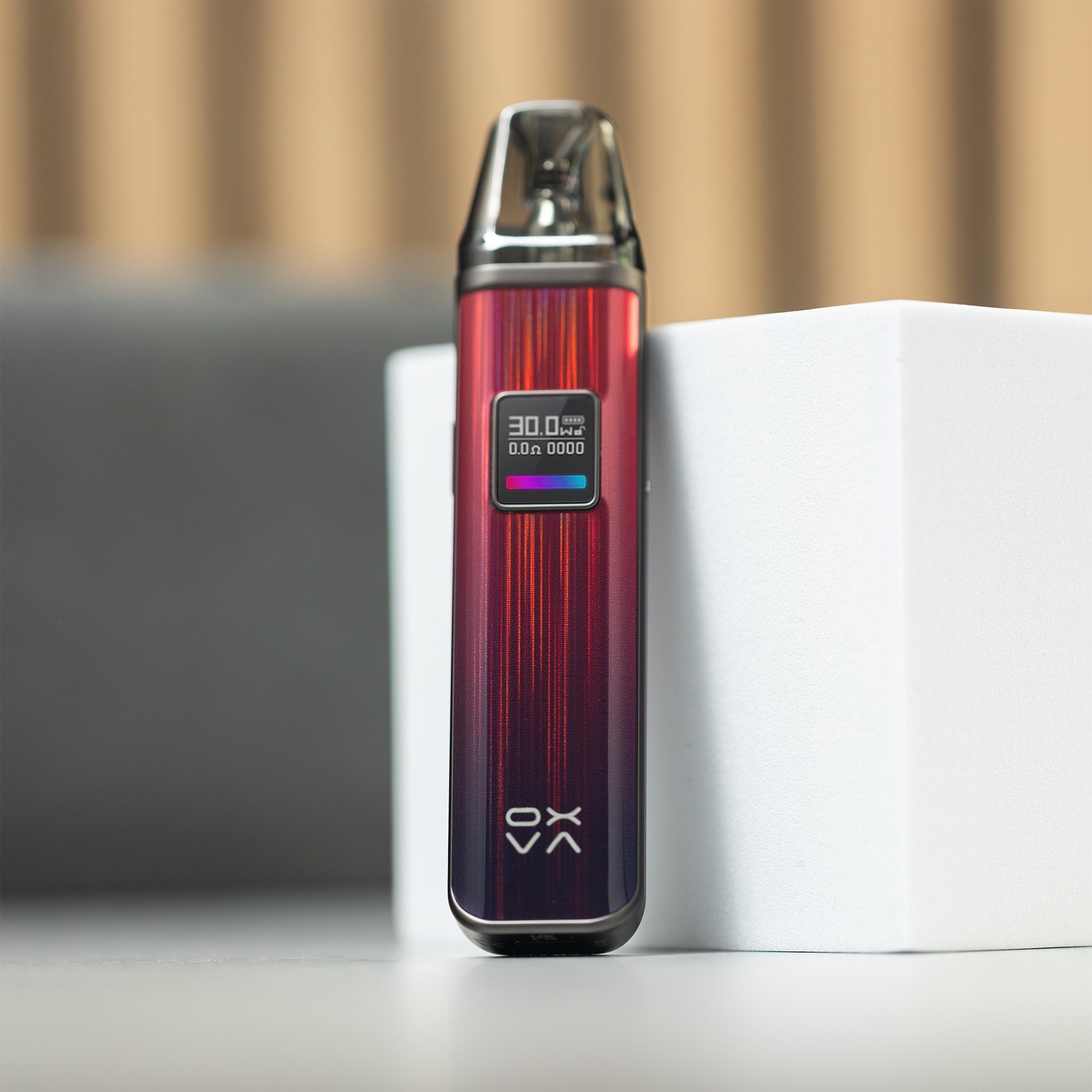 The following features are built-in to all of the Xlim devices:
Quad-colour indicators: most devices use three colours to indicate battery life and charging progress. This leaves a lot to be desired as the 'middle' option tends to cover a lot of ground (25%-75%). Having four colour indicators takes out some of the guesswork.
Airflow adjustment: all three Xlim devices have a slider which can either loosen or tighten your draw. As these devices are tailored primarily to mouth-to-lung vapers, all options fall in the more restricted range but a tight-ish direct-to-lung inhale is achievable.

Round Four: Cost
While features and taste are great, breaking the bank can be off-putting. Fortunately, all Xlim kits are reasonably priced, albeit tiered based on the features you get. The cheapest option is the SE, priced at £19.99, which is only a pound cheaper than the SQ. The Xlim Pro, due to the extra features and screen, is £5 or more than the other kits in the range.
The SE takes the win here, boasting all the features of the SQ plus a welcome one-pound saving. That's enough to buy a bottle of e-liquid!

Showstopper Round
In the interest of not just ranking these kits on rudimentary stats and benchmarks, the showstopper round (thanks for the idea, bake-off) shines a light on lifestyle and personality. Different kits work for different people, so let's explore that.
The OXVA Xlim SE is, if nothing else, simple - and in the best way. It works great and looks great, plus there's hardly any user involvement to achieve this; fill up with your favourite liquid and let the sleek Xlim SE work its magic. The device also has a long and pocket-friendly build, reminiscent of the original UWELL Caliburn or old-school vape pens, making it ideal for travel and quick vape breaks.
If you're a new user or simply value simplicity, the Xlim SE is the way to go.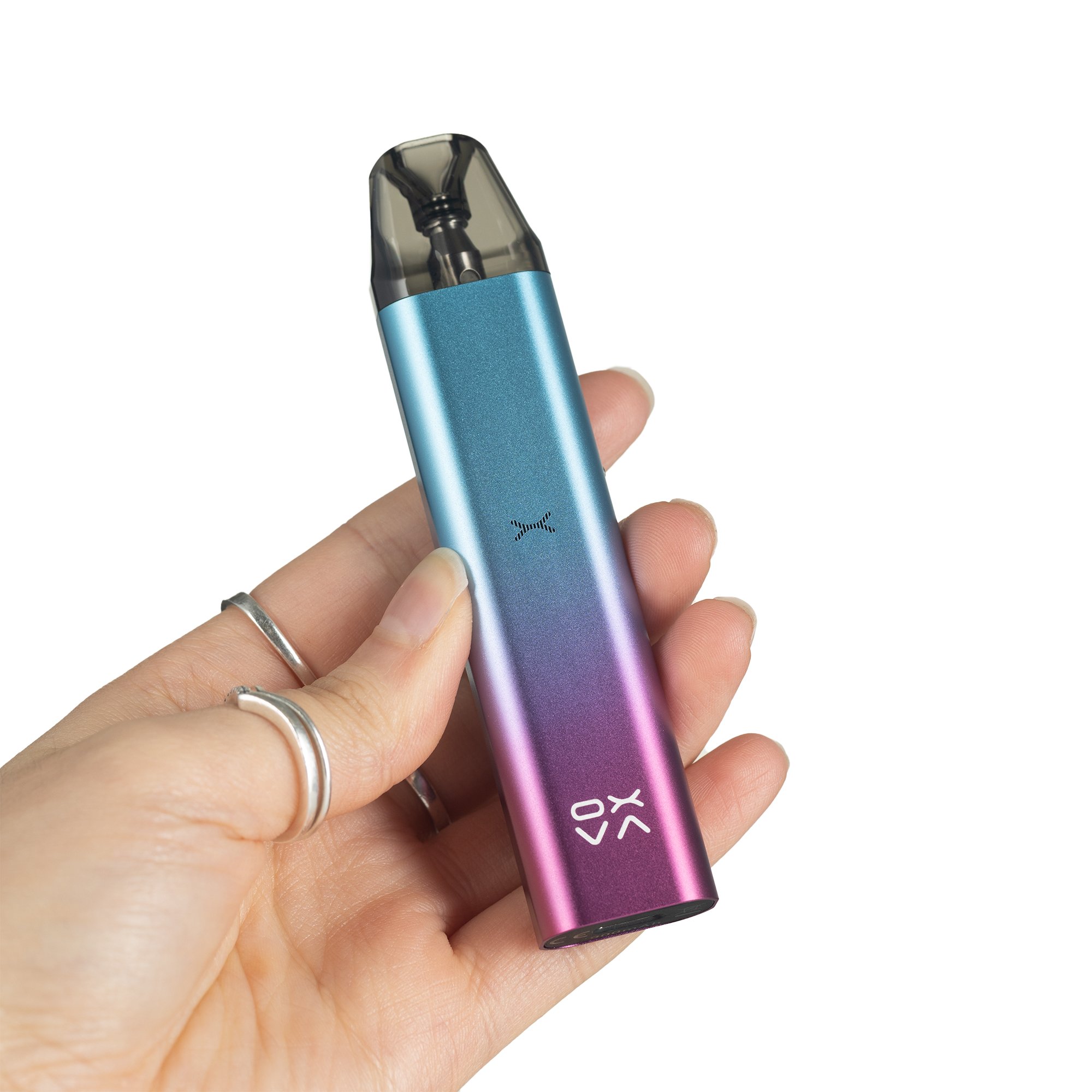 Shop The OXVA Xlim SE
The OXVA Xlim SQ has a colourful vibe and some snazzy engraving (with a 1920 Great Gatsby feel) that really make it stand out. Festival-goers and summer sippers will find this device fits right in for any fun-filled occasion. Prone to losing vapes? Fix on the lanyard and carry it around your neck! Inhale activation means taking a quick puff now and then is as intuitive as can be.
Summer packed full of exciting plans? The OXVA Xlim SQ is the perfect companion.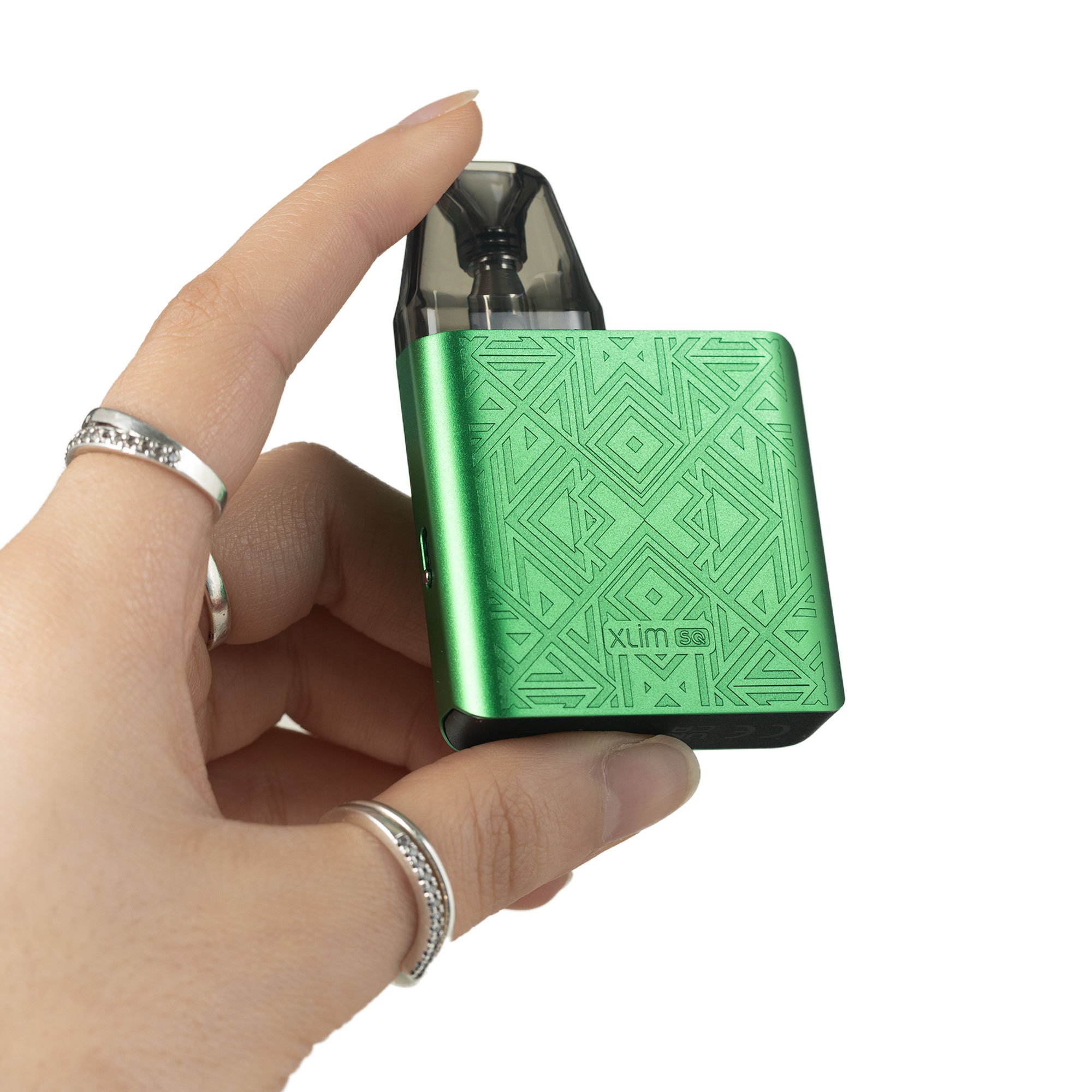 Shop The OXVA Xlim SQ
Finally, the OXVA Xlim Pro. With a wealth of tech and features, this premium device is perfect for those who only settle for the best. This device takes renowned features from vape kits past and present, enhances them in true OXVA fashion, and wraps it all up in a sleek package. This device is perfect for those who are familiar with the basics of vaping, such as the effect of wattage and airflow, and want to elevate their experience. It also looks ultra-modern and elegant, suited to those who enjoy luxury brands and hate tackiness.
Whether you're a savvy tech-head or a young professional, the OXVA Xlim Pro will fit seamlessly into your fast-paced lifestyle.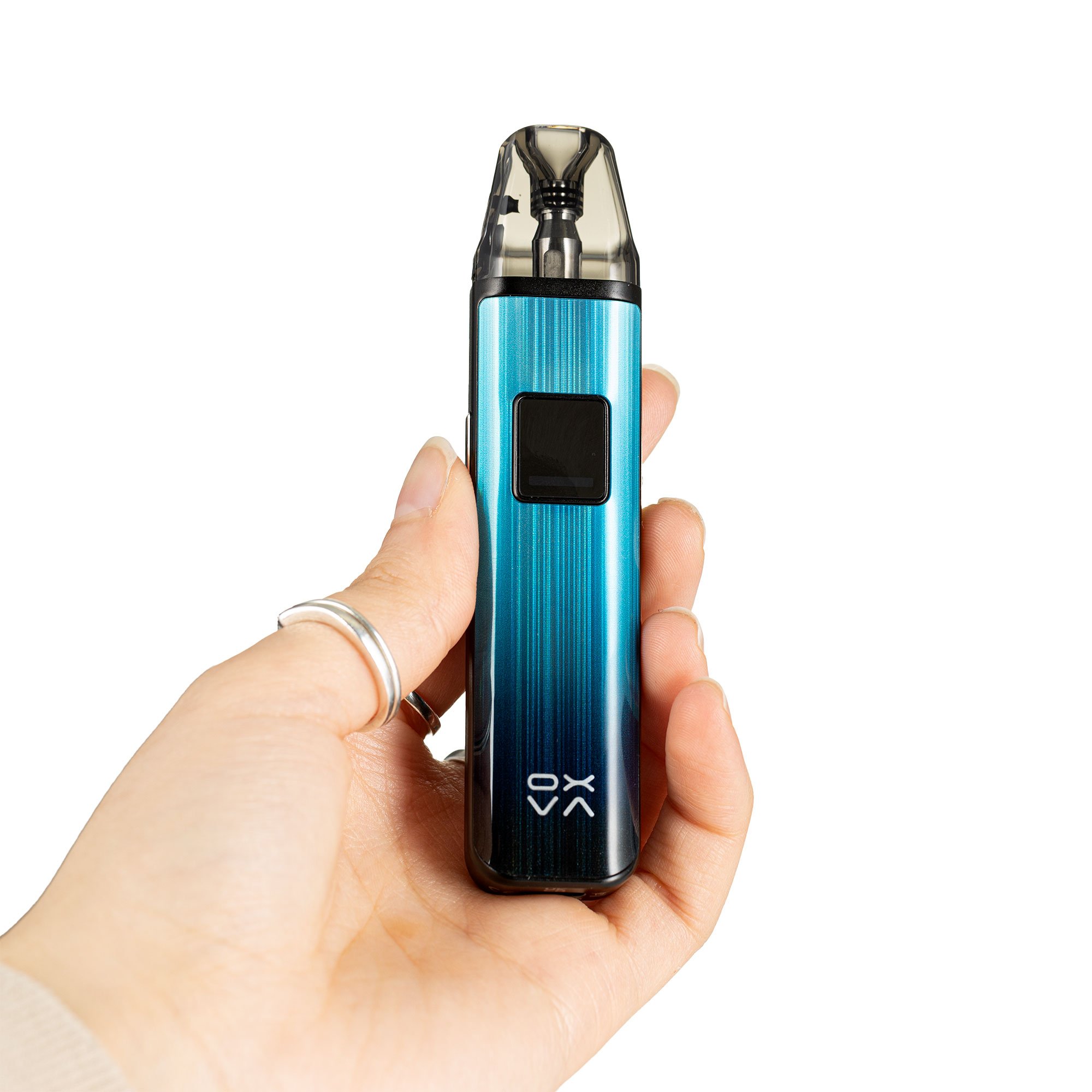 Shop The OXVA Xlim Pro
Final Verdict
So, which device wins? Taking into account every round, the champion winner is… The OXVA Xlim Pro!
Combining tech, looks and awesome flavour into one pocket-sized package (that's cheaper than many similar devices) makes the Xlim Pro too good to pass up on. That said, the competition was tight - both the SE and SQ are highly favourable for users who enjoy simplicity, convenience or style, for example.
We hope this review and feature overview has helped you to decide on your next OXVA vape! Good news: all OXVA kits come with your own hand-selected bundle of free e-liquids when you shop at Electric Tobacconist.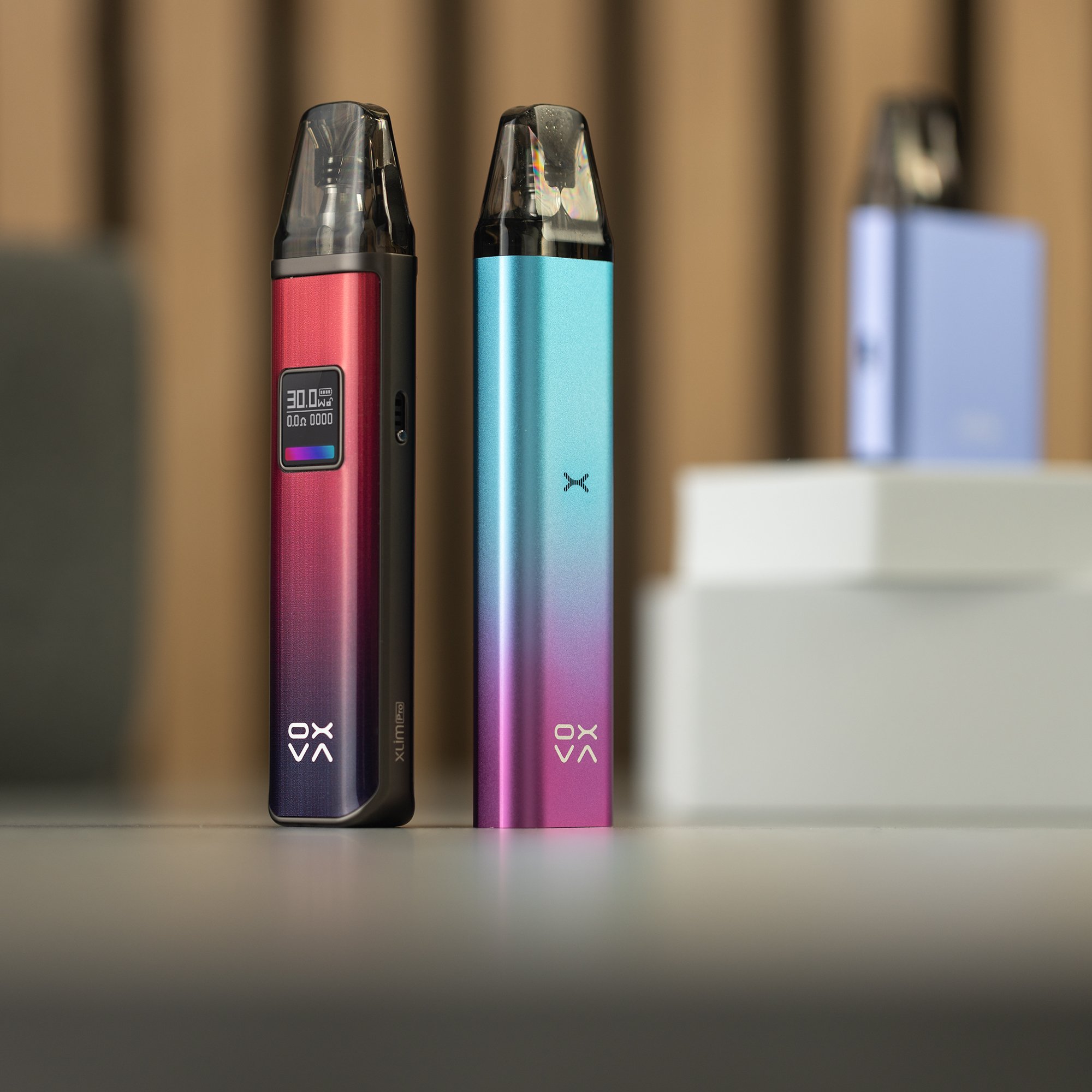 Explore the full OXVA Range