← Back
Should E-Cigarettes Be Handed out on Prescription?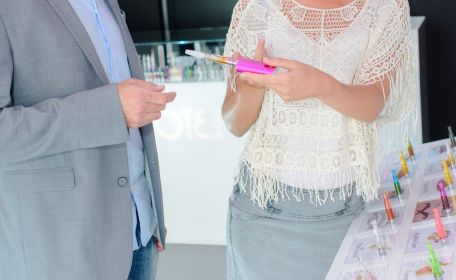 There has been much debate recently over whether e-cigarettes should be available on prescription to smokers. While Public Health authorities back e-cigs as a useful cessation tool, some doctors disagree. We look at the facts and what it could mean for the vaping industry.
In recent months, Public Health authorities have been vigilantly investigating e-cigarettes and have come to the conclusion that they're a much
safer alternative to smoking
. The question of whether they should be handed out on prescription by the NHS has been heavily debated. But what do we think from a retailer's point of view?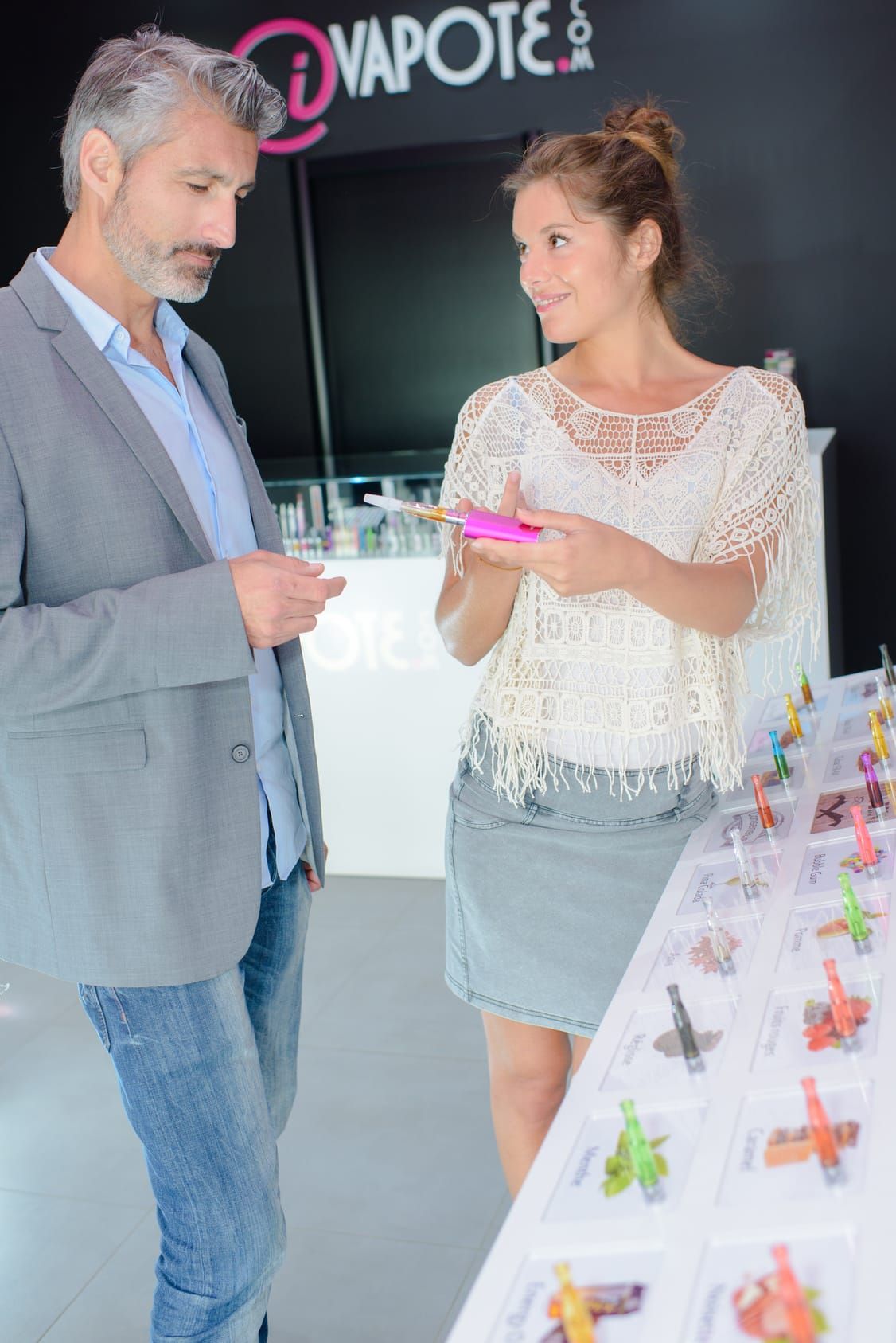 The Difference Between E-Cigs and Regulated Aids
Go to a smoking cessation clinic, and you'll be given a variety of options, like patches, gums, lozenges and mouth or nasal sprays. This is known as Nicotine Replacement Therapy (NRT), which delivers a lower level of nicotine (what most smokers are addicted to) to the body, minus the harmful chemicals present in cigarettes. Having said that, the NHS does mention e-cigarettes as a
viable aid
to quitting smoking. This is further evidence that medical professionals are backing the benefits of vaping.
NRT Versus E-Cigs: What's More Effective?
Studies have shown that, on the whole, NRT is an
effective intervention
to abstain from smoking. But are they more effective than e-cigarettes? Unlike e-cigs, these stop smoking aids do not offer an alternative nicotine intake. This means that a heavy smoker looking to quit will find it more difficult than only a light smoker. A benefit of e-cigarettes is that pen-style and box mod devices allow vapers to choose the amount of nicotine in their
e-liquid
. This allows them to reduce their intake gradually. This is why it's so important to carefully consider the amount of nicotine that you should have in your vape. Too much and you could make your reliance on nicotine worse. Too little, and it might just send you straight back to a cigarette. There is also still the issue of willpower and withdrawal. Of course, whether you use an e-cigarette or a form of Nicotine Replacement Therapy, you'll still need the willpower to stop yourself from picking up a packet of cigarettes. The adjustable nature of the e-cig, though, makes this much easier. Many vapers looking to reduce their nicotine intake to zero will often do this gradually. If they are a heavy smoker, they might feel more comfortable starting on a 24mg liquid. This can be gradually dropped to 18mg, 12mg, and all the way down to zero. This means that a smoker isn't going cold turkey and suffering severe nicotine withdrawal.
Can I Get E-Cigarettes on the NHS?
The answer to this is no. At least,
not yet
. The closest thing to a cigarette smokers can get on the NHS is an inhalator, which is like a plastic cigarette. These work in a similar way to cig-a-likes, which are e-cigs designed to look like traditional cigarettes. The benefits of cig-a-likes is that they are more discreet than inhalators (which are much wider at the bottom) and allow you to change the cartridges depending on your taste preference. One of the most popular e-cigarette starter kits in the UK is the
Vype eStick
. These are compatible with a number of flavoured cartridges, from Golden Tobacco to Menthol and Dark Cherry. The customisable nature of the device, particularly the Vype, which includes changing the colour of your e-cig, makes it much easier to enjoy the device — and that's crucial. You must want to vape, not leave it in your pocket (or even worse, at home) and then have a cigarette instead. Ultimately, until medicinally licensed e-cigarettes become available, your GP won't be able to prescribe them. If you currently want to vape, you'll have to buy your own device. But is this necessarily a bad thing?
What Will It Mean for the Vaping Industry?
Without a doubt, if e-cigarettes are made available on the NHS, public opinion about them will change. Currently, just
15% of the public
think e-cigarettes are a safer smoking alternative, and it hardly seems that the vocal backing of Public Health officials is enough to influence people.
E-Cigs: How Much Will They Cost?
With e-cigarettes such a cheap alternative to smoking, how will this change if the NHS does make them prescribable? Last year it was estimated that, should e-cigarettes be available on prescription, it would cost the
NHS £20 per kit
and the patient £10 per week for a cartridge. Currently, cig-a-likes are available at a much cheaper rate. It's worth asking:
could
charging
so much for cig-a-likes be counter-intuitive?
If anything, those who need to pay for prescriptions might find smoking a cheaper option. Such e-cigarettes would contain a "pharmaceutical grade nicotine", present in many e-liquids as well as in
British America's e-Voke
, the first e-cig of its kind to be regulated. Finally, could prescribing e-cigarettes on the NHS damage the vaping industry as a whole? Prescribing a standard cig-a-like device for smokers could prevent vapers from experimenting with new devices and
e-cig flavours
, such as the pen-style e-cigarette or more advanced sub-ohm devices. While making e-cigarettes available on the NHS will have a significant impact on public opinion towards them, the consequences on the vaping industry could be much more damaging. We must not forget that vaping is not just used as a quit smoking tool; it's an activity that has evolved into a culture, with a dedicated community who enjoy vaping for vaping's sake. Lose sight of this, and there is nothing stopping the entire community from being thought of and treated as mere patients.
Out of e-juice? Buy three Vampire Vape liquids for £10 and get free delivery from Electric Tobacconist today!