← Back
This New Year, It's Time to Stub Out Smoking and Switch to Vapes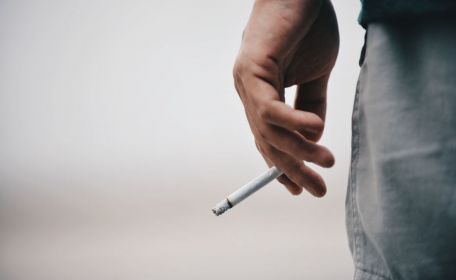 It's a time of change, but will it be for the better this year by giving up smoking for good?
If you're among the approximately 7.2 million people who smoke cigarettes in the UK, you may have made a resolution at the start of the year that you will now — finally — try to give up smoking and never go back. If you've made it this far into 2020 without lighting up, however bad the urge — congratulations! You're among many thousands of people who have successfully quit smoking in the last few years, leading to an overall decline in cigarette use across the country.

Many are doing it with the help of vape pens and other kinds of e-cigarettes. Just walking down the street, you can see so many more people now vaping instead of smoking, and you'll most likely also have noticed the proliferation of vape shops — all along the high street, in towns and cities across the UK, and online, like our own. It seems as though vaping has come from nowhere and ballooned to an enormous activity that many people are now engaged in — mostly those trying to kick their cigarette habit and get healthy.

But the official figures also show that there are still tens of millions of people smoking regularly in Britain today, putting their health and that of those around them at severe risk. It can be tempting to keep up a habit because you like it and the way it feels — particularly when it's so addictive and often too much trouble to try to give up. And when you still see so many people smoking, it's easy to fall into the trap of wondering, how bad can it be?

It's certainly possible to become somewhat blind to the hazards and think you might be immune to the problems that smoking causes in the body. Hospital wards tell a different story, though: they're lined with people suffering from diseases that may be incurable because of their cigarette habit. We know from the World Health Organization, for instance, that tobacco kills as many as half its users.

Smoking in the UK: The Figures
How pervasive is smoking in British society anyway? The most recent figures, from the Office for National Statistics, tell us that as of 2018, 14.7% of Brits aged over 18 smoke cigarettes, which works out at around 7.2 million smokers across the country in total. But they also say that the figure is down more than 5% since 2011, meaning that a lot of people have managed to quit.

We also know that more men smoke than women — 16.5% compared to 13%, respectively — and that those who are working in manual and generally low-paid jobs are more likely to smoke compared to men and women in professional occupations (one in four people versus one in ten). Which parts of the UK are puffing away the most? The stats say Scotland has the highest number of smokers, at 16.3% of the population, followed by Wales, with 15.9% lighting up, Northern Ireland, at 15.5%, and England, where 14.4% of adults smoke cigarettes.

Not surprisingly, the majority of smokers in Britain want to quit. The number-crunchers said that data gleaned from an Opinions and Lifestyle Survey they carried out showed that 58.4% of people over the age of 16 who now smoke say they want to quit, while 61.3% of Brits who at one time smoked cigarettes had managed to stub out for good.

Risks of Smoking: The Facts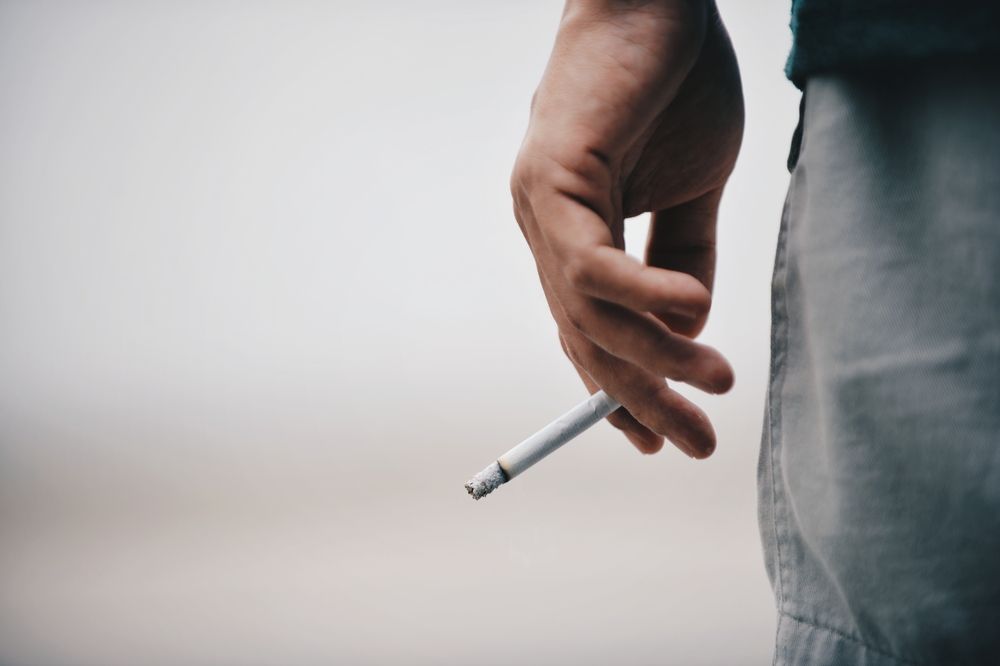 No one can now hold their hand up and claim that smoking is in any way beneficial or that it has no risks because we've known for some time that tobacco harms every part of the human body. It's the single biggest cause of preventable death in the UK and in every country around the world. The NHS says it leads to 77,900 estimated premature deaths in England every year, as well as 10,000 in Scotland and 5,500 in Wales, while smoking leads to 2,300 lives needlessly lost and families devastated in Northern Ireland.

(If you're wondering if you have a problem with cigarettes, you can take the NHS's quick and easy addiction test.)

When tobacco is lit, it releases thousands of chemicals, most of them harmful to the body and many dozens are known to be carcinogenic. These toxic substances cause a number of cancers, including in the lungs, throat and mouth, as well as heart disease, respiratory disease and other life-threatening conditions and illnesses that could otherwise be entirely prevented — and non-smokers inhaling all this are also at risk of disease and death.

People's cigarette habits kill around 7 million people worldwide every year, and given current trends, smoking is predicted to claim some 10 million lives by 2030. By the end of this century, it's forecast that cigarettes will have killed a billion people since it started.

Most Effective Ways to Quit Smoking
The battle to stop smoking is not an easy one, and many people try multiple times only to end up back where they started — lighting up all over again. Nicotine has a strong hold on a person and doesn't release its grip easily. But what if you could get nicotine without the toxic cocktail generated by burning tobacco? Nicotine is not especially harmful, after all, despite having a bad reputation. It turns out you can have your nicotine and enjoy it — in the form of an e-cigarette, such as a vape pen.

You can also try nicotine patches, sprays, gums, lozenges and anything else approved for use that's on the market as a smoking-cessation aid, including pills prescribed by your doctor. But many people find these methods are not so effective and they relapse to smoking. It's for this reason that the NHS has been recommending, for several years now, that smokers switch to vaping instead.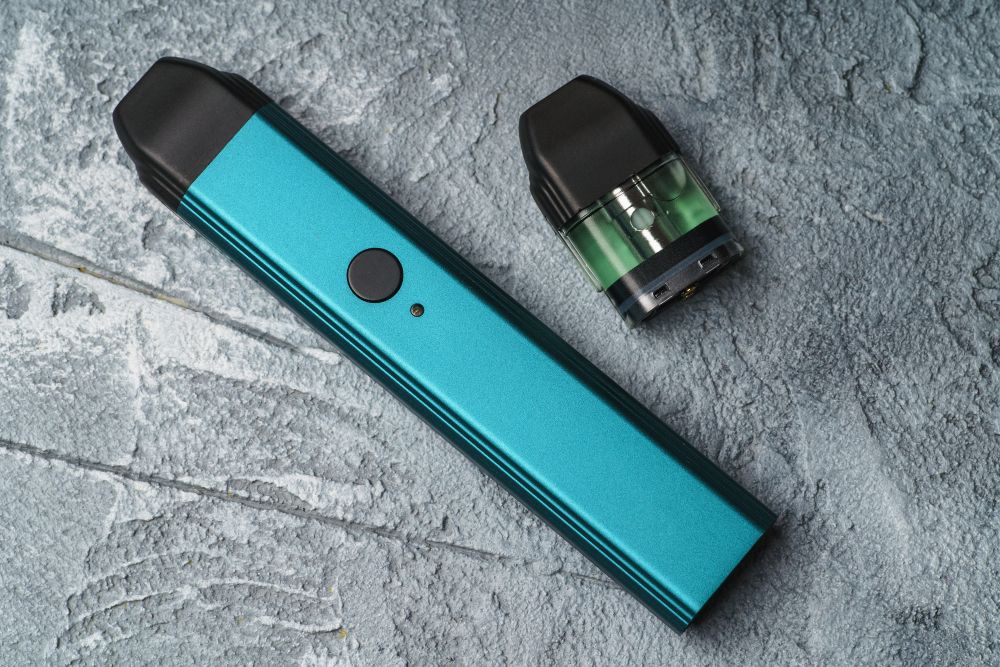 "Thousands of people in England have already stopped smoking with the help of an e-cigarette," the health service said during its most recent Stoptober campaign. "Plus, those who combine an e-cigarette with help from their local Stop Smoking Service have a high chance of success. In 2018-19, two-thirds of smokers who did so managed to stop smoking."

Using vape pens is a great way to start vaping because they're the same shape as a cigarette and they're simple and easy to use. There are lots of vape kits available now that have everything you need to get vaping, with some including free e-liquid bottles so that you can try different flavours.

Hopefully, by the end of 2020, the number of people smoking across the UK will have fallen even further. If you're giving up this year, we wish you all the best!

Struggling to give up smoking but can't quite manage it? Have a look at our vape pens and vape kits and try one for yourself, and see if it doesn't make quitting a breeze. Great prices and free and fast delivery on orders over £10!