← Back
'Super-Cool' Juul Has Arrived in the UK. But What Is a Juul?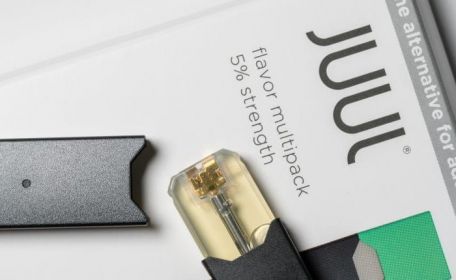 Are you cool enough to Juul? Find out why the sleek vape pen is taking the UK by storm.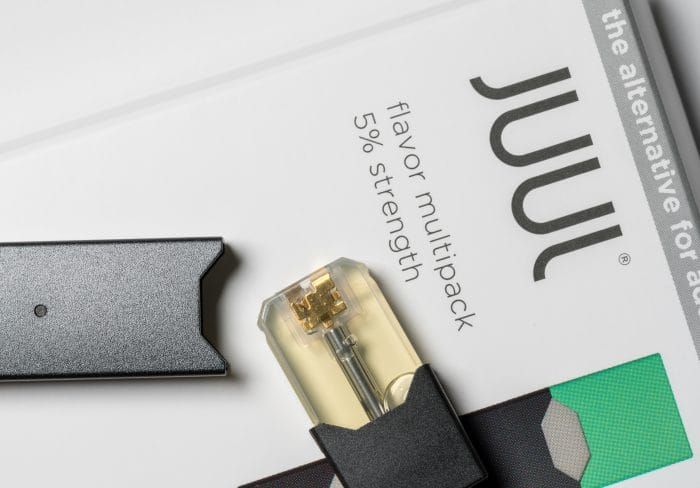 Even people who thought they might never take up vaping are curious. Newspaper headlines in recent weeks have been blaring news of the arrival of what some are calling a "
super-cool e-cigarette
" and many people are curious to know what it is and what all the fuss is about.
Say hello to
Juul
, the product of a startup in California whose two founders, former smokers, went about creating what they hoped would be a new generation of e-cigarette. And just like the sleekly designed iPhone, the two men, James Monsees and Adam Bowen, came up with a sophisticated design for a device that they thought might take off. It has, and the three-year old company is now valued at
$15 billion
.
"When they could find no attractive alternative to cigarettes, James and Adam recognised a groundbreaking opportunity to apply industrial design to the smoking industry, which had not materially evolved in over one hundred years,"
Juul says
. "As smokers, they knew a viable alternative to cigarettes would have to offer a nicotine level found in no other alternative on the market. It would also have to invite its own ritual. The result was Juul."
Why Juul's a Big Hit
In the United States, the Juul vaping device, which is slim and resembles a long memory stick, so that they can be used more discreetly than bulkier vaping devices, has become so popular that it has quickly gained
70% of the e-cigarette market
. The reason for this is not just in how the Juul looks, but also what it does.
When the founders were designing their product, they wanted to achieve a vaping experience that was somewhat similar to smoking, so people trying to quit would feel satisfied and not be tempted to relapse to their deadly habit. What this means is that Juul vape pens deliver a strong nicotine hit, but don't contain any of the thousands of toxic chemicals found in cigarettes,
at least 70 of which
are known to cause various cancers. However, due to European Union regulations on vaping and the e-liquids available, nicotine levels have been lowered in Juuls available in the UK.
High-strength nicotine in e-liquid for other vaping devices has long been available, but many people find that it causes an unpleasant "throat hit", which can make them stop vaping altogether and return to smoking. Juul pods, which is what the device's refills are called, contain e-liquid made from a base called nicotine salts, which differs from traditional e-liquid bases and is quickly absorbed into the body. This allows for a smooth nicotine hit and one that's similar to smoking a cigarette.
Juul Love the Flavours
The little Juul pods, which also serve as the mouthpiece, really do pack a big punch, and they're loaded up with exciting and juicy flavours. A Juul Starter Kit will typically come with four pods containing different flavours: Glacier Mint, Golden Tobacco, Royal Creme and Mango Nectar, and each is designed to last for around 200 puffs. When you consider how much is spent on expensive tobacco cigarettes, that presents a big saving.
Everything you will need to start using your new Juul vape pen will be in your starter kit, including a charger. To charge your Juul, just slide it into a USB port, either on a laptop or other device, or, increasingly nowadays, a USB port in an electrical wall socket. Simply stand the Juul device in the charger, which is magnetic, and it should be fully charged in about an hour — you'll know when it's done as the LED will tell you. A fully charged Juul vape should last you about a day.
It's the safe, stylish and simple way to give up smoking for good.
Get your hands on your own Juul, and enjoy free and fast delivery across the UK and wider Europe on orders over various amounts. We have the
best vaping brands
available at the very best prices, as well as all the e-liquid supplies and accessories you'll ever need. Order now!