← Back
Quit Smoking With Swap To Stop: Free Vapes For Smokers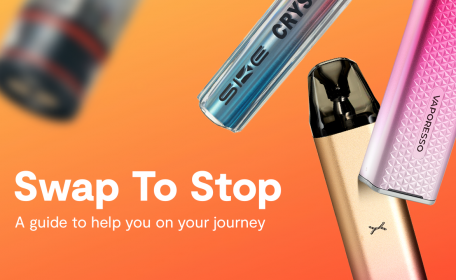 The UK government is working on the ongoing launch of a new and unprecedented incentive, encouraging smokers to switch to vaping by providing applicants with free vape kits and supplies.
This scheme is famously known as Swap to Stop and is just one of the many measures carried out to support the objective of becoming a completely smoke-free country by 2030 - the current smoking rate is 13.3%, so the government is aiming to reduce this percentage by a minimum of 8.3% in just seven years. Of course, this is a complete guesstimate, and we cannot know the trajectory of this service for certain.
But what can we expect from this? Keep reading to explore the Swap to Stop scheme and how to get involved!
Contents
What Is Swap To Stop?
Swap to Stop is a newly introduced government initiative, funded by the health department, designed to help smokers swap out cigarettes for a vape device. The government wishes to offer this service to a million smokers across the UK initially, or 1 in 5 smokers, allowing them to choose from an array of vape kits, e-liquid flavours and nicotine strengths. Smokers will be given more information about the products to guide them in selecting the best suitable supplies for themselves. In addition, behavioural support will also be offered alongside this scheme to aid smokers in quitting the habit entirely.
Further measures include financial incentives and behavioural support to help pregnant women stop smoking, consultations about introducing mandatory information about how to stop smoking into cigarette packs and enforcing further regulations to cease underage vape sales (which are rather prevalent right now).
Ultimately, the motive of this scheme is to significantly decrease the smoking rate and improve the deteriorating health of the UK population.
Is Vaping A Better Alternative?
Firstly, it would be wise to mention that cigarette smoking remains the leading factor of preventable illnesses and death in the UK. Key figures I found on the official government website include:
'Up to 2 out of 3 lifelong smokers will die from smoking, and recent data shows 1 in 4 deaths from all cancers were estimated to be from smoking.'
Thanks to the ever-growing vaping industry, more people quit smoking for at least six months using vape devices, compared to nicotine patches or gum usage. 54% of people using vape kits to stop smoking are still vaping after six months. Furthermore, carbon monoxide levels are substantially lower in people who use vapes to quit smoking completely than people who continue to smoke cigarettes.
Although the healthiest alternative would be to stop smoking and vaping completely, this may not be possible for people who struggle with such a strong smoking habit. Several studies prove vaping is 95% less harmful than cigarettes; therefore, it's not an ideal solution, but it is quite an efficient and effective way to quit the worse habit of smoking.
Am I Eligible?
As long as you're a regular smoker, you should be eligible to apply for this service. Based on the information the government has already provided, it appears that pregnant women are the priority, following the success of local schemes, with them being granted financial and behavioural support to help them quit.
Unfortunately, it's not yet clear how you can apply for Swap to Stop, as this information is yet to be confirmed. By the end of this year, the government will have already invited local authorities to join in on this scheme, and those taking part can amend the process to suit the demographics in their respective regions. But honestly, you don't even have to wait for Swap to Stop to quit smoking. There are lots of websites and stores out there where you can purchase vaping equipment and start your journey today, The Electric Tobacconist being one of them.
The Best Kits For Beginners
It's worth noting there are a large variety of vape devices on the market; however, not all options available are suitable for beginners. For example, cloud kits or sub-ohm devices are for much more seasoned vapers that know the basics and want to fully customise their experience.
As a beginner, we always recommend starting with a straightforward starter kit that doesn't have too many buttons or settings to fiddle around with. For that reason, we have compiled a list of four of the best beginner devices, two of which are prefilled pod mods, and the others are refillable pod kits.
The Vaporesso XROS 3 Mini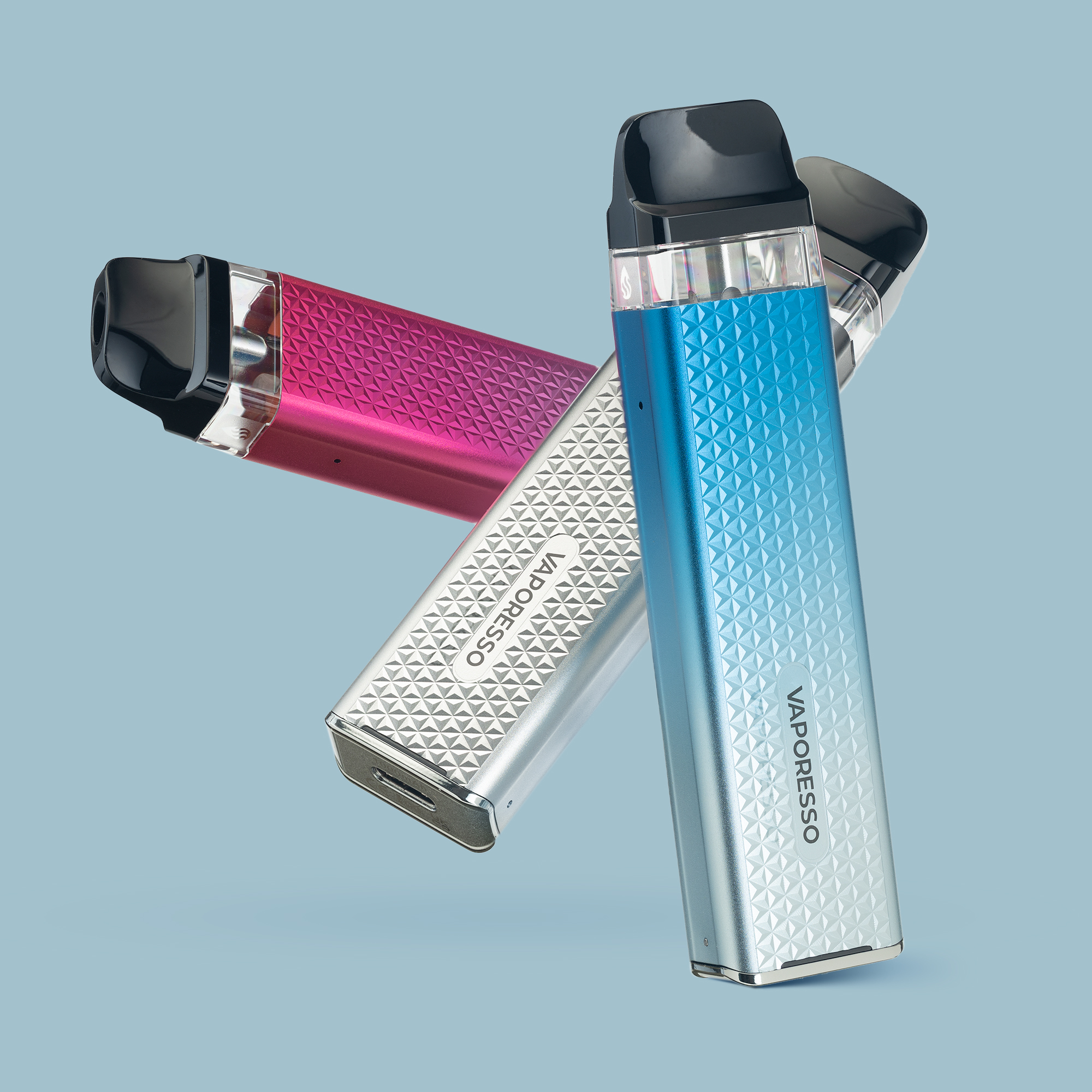 The XROS 3 Mini is a refillable pod mod kit boasting a simple and compact design with no added buttons or features. This makes it a very user-friendly device as little-to-no assembly is required. All you need to do is fill your pod through the red fill port (this is revealed by removing the mouthpiece), insert the pod into the device and let it prime, and eventually start vaping by inhaling from the pod.
The XROS 3 Mini is also a mouth-to-lung device which gives ex-smokers a sense of familiarity and helps make the transition easier. Thanks to its refillable aspect, you can experiment with many different flavours, nicotine strengths and compositions to find what caters to your taste and preferences.
Shop the Vaporesso XROS 3 Mini
The OXVA Xlim SE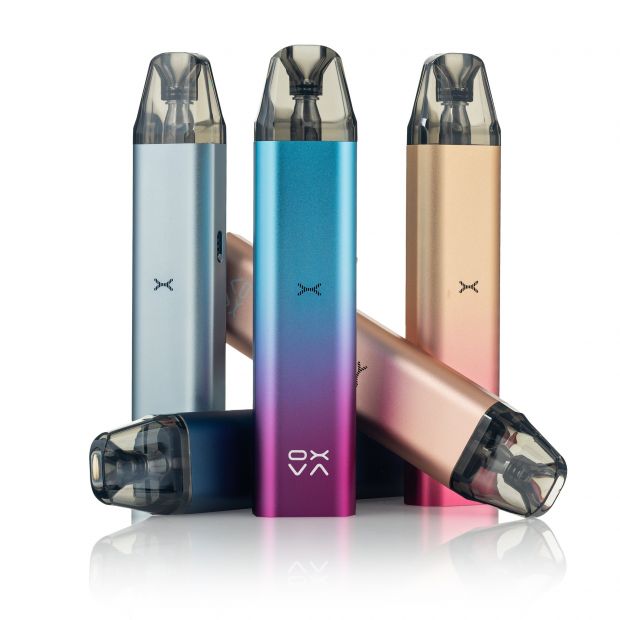 Much like the XROS 3 Mini, the OXVA Xlim SE is also a refillable vape kit with a button-free design and a similar assembly process; however, it has a smart detection feature that adjusts your wattage output to match the coil resistance installed. This means that it automatically does the same thing that a more complex kit with added features would manually do. The Xlim SE also has an airflow slider that allows you to finetune your draw to suit your needs. Again, the fact that you can refill it enables a lot of experimentation with different e-liquid types, flavours and strengths.
This device is a great transition kit for ex-smokers as they get familiar with the basics of vaping due to the fact assembly and usage are fairly low-maintenance. With a cigarette, all you need to do is light it to get cracking, and it's just the same with the OXVA Xlim SE. Pop your pod into the device after filling it and letting it prime, and inhale from the mouthpiece to get started!
Shop the OXVA Xlim SE
The Vuse ePod 2
The Vuse ePod 2 kit is a prefilled pod mod device featuring a sleek and lightweight design, free of any buttons or setting adjustments. For those unfamiliar with these types of vape pens, this kit essentially utilises prefilled and replaceable ePod cartridges, making set-up and maintenance as easy as ever.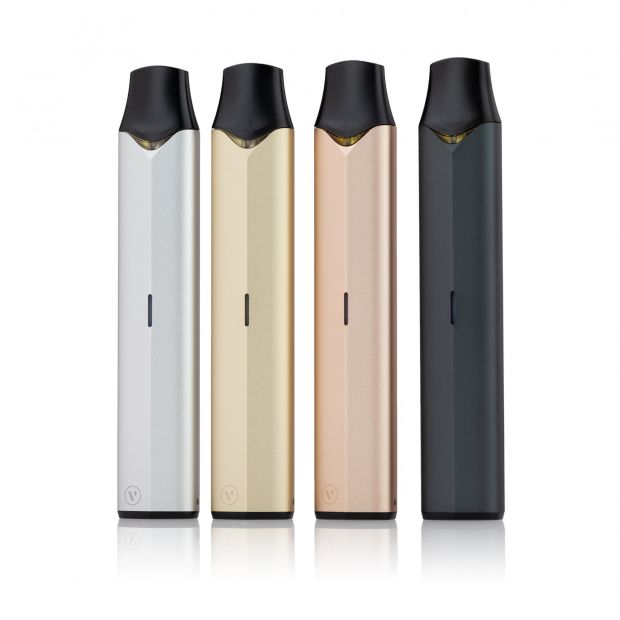 Rather than filling your kit up with your own flavours, the Vuse ePod 2 is compatible with a wide range of flavoured pods that cater to all palates. Each pod flavour is also available in many nicotine strengths that start from nicotine free up to 18mg.
The Vuse ePod 2 is great for ex-smokers as the flavours on offer are somewhat authentic and mellow. Vuse specialises in tobacco and menthol-based tastes, which most ex-smokers prefer because of the similarity in flavour.
Shop the Vuse ePod 2
The SKE Crystal Plus
The SKE Crystal Plus pod kit uses prefilled Crystal Plus cartridges and is targeted at disposable vape users, as well as ex-smokers. It's a pocket-sized device that allows you to change pods in an instant, with just a simple click - start your day with creamy mango and end it with fizzy cola.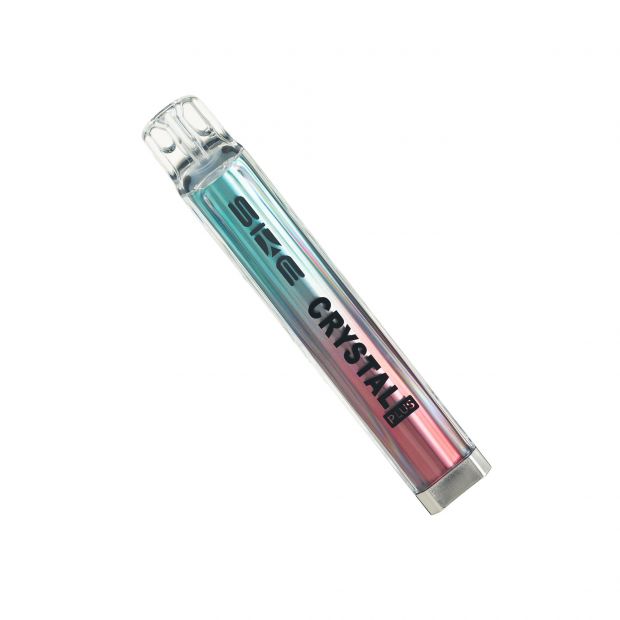 The pod flavours on offer are focused more towards saccharine, fruitier tastes; however, there are a few tobacco and menthol-based flavours too. Additionally, the Crystal Plus pod kit uses cartridges modelled after the Crystal Bar flavours, mimicking the same experience as a disposable vape. You may think that a device targeted at disposable vape users isn't great for a smoker switching to vaping. As a previous smoker, I didn't enjoy vaping until I discovered the delicious fruity flavours, as opposed to tobacco or menthol tastes. For that reason, this device may appeal to those who find they enjoy the sweeter side of vaping.
Shop the SKE Crystal Plus
References
Smokers urged to swap cigarettes for vapes in world first scheme - GOV.UK
Adult smoking habits in the UK: 2021.
Electronic Cigarettes for Smoking Cessation: Cochrane Living Systematic Review
Nicotine vaping in England: 2022 evidence update main findings - GOV.UK
▲ Back to top