← Back
Take Your Understanding of E-liquid to the Next Level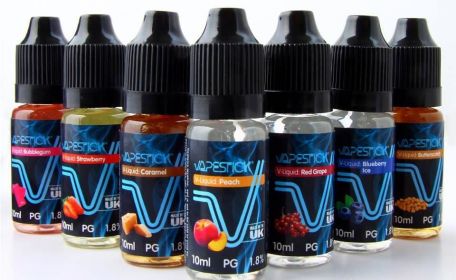 What you fill up your tank with is fast becoming a big topic of conversation, with vapers starting to sound suspiciously like wine connoisseurs. Understanding your e-liquid doesn't have to be left to the experts though, and the road to becoming a vape connoisseur yourself is one taken by more and more beginner users every day.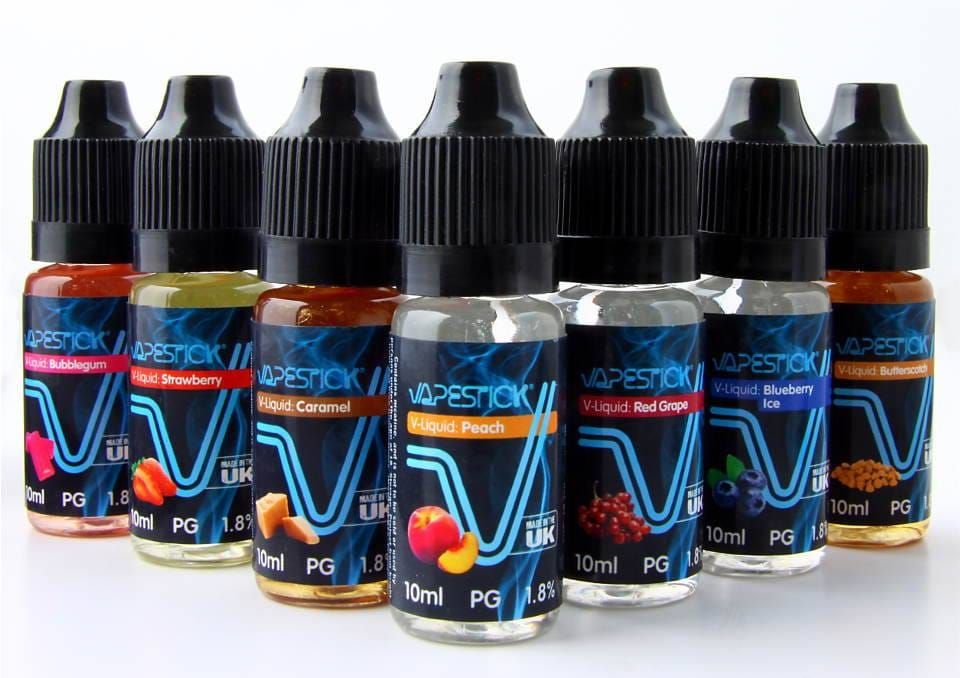 No longer do you have to rock a weighty
Box Mod
to come across as an advanced vaper. No longer is vaping just about getting a hit of nicotine in a different way. These days the culture of vaping has so much to it, and with more and more people moving on from
disposables
to
vape pens
, we're now finding ourselves talking about our favourite e-juices in a number of different ways. We all know by now that you can get almost any flavour e-juice you can think of. Classic flavours like
tobacco
and
menthol
are being trumped by their fruitier, often dessert-themed cousins - there's everything from American pie to rhubarb and custard. You can even
celebrate your birthday
in true #vapegod style. But knowing about what it is that makes your e-liquids taste the way they do, and how to get the balance right on your favourite flavours is an altogether more refined and interesting subject.
The Science
Getting technical with the content of your e-liquid really isn't all that complicated. A couple of the ingredients have very scientific names, but in truth they are all common products found in plenty of foods and medicines that everyone knows and consumes. Essentially, e-liquid is usually made up of four things:
flavourings
,
nicotine
,
pg
, and
vg
. Simple, right? Perhaps a little more explanation about the latter two ingredients might help convince you… Propylene glycol, or
'pg'
for short, is used in food processing, and its job is to carry the flavourings that make your e-juice taste the way it does. It's used as a solvent in the pharmaceutical industry for oral medications as well, so its consumption is totally harmless.
Vegetable glycerin
, or
'vg'
, is just vegetable oil produced industrially. It's used as a sweetener, as it has a sweet taste, but less calories than sugar. E-liquid also contains nicotine, though
nicotine-free varieties
are becoming increasingly popular. The last ingredient is the flavouring, and it's this which makes up the bulk of an e-liquid's character. Getting to know these well is the key to knowing your stuff. Our
online shop
can filter e-liquids by flavour and by nicotine strength, so your odyssey into the land of the connoisseurs couldn't be easier.
Top Tips
Taking good care of your e-liquid is something more advanced users take into account. There are many ways to make sure your e-juice is in top condition, and there's debate to be had about which techniques work best. If you're interested in finding that best taste or smoothest vapour, you'd be wise to take some of these tips on board.
Storage is hugely important. Keep all your e-juices at room temperature and out of direct sunlight. Exposure to extreme heat or cold can cause the taste of your e-liquid to change.
Steeping your e-liquid takes patience, but it's worth it. To steep your juice, take the lid off of the container, and allow it to rest in a cool, dark, dry location for anything from a couple of days to a couple of weeks.
Shake it. Some juices need shaking more than others, but it's always advisable to shake up the container your e-liquid is in - you don't want all the flavouring to sink to the bottom. Some people use very unique methods to shake their e-liquids - one member of Electric Tobacconist staff uses a firearm cartridge polisher (essentially a vibrating bowl), and we've even heard of people putting juice bottles in socks in the tumble dryer! We wouldn't recommend that one...
Trial and error is a big part of finding your favourite tastes. If you tried steeping your e-liquid for three days, try leaving it to sit for a week next time and note the difference in flavour and smoothness. Some have experienced a change in flavour when keeping their e-liquid bottles sat in warm water for a period. Just give things a try and see what happens.
Find other connoisseurs! Sharing is caring, and there's no better way to learn than by talking to another vaper about their experiences.
You may not be aging a fine whisky, but if you take the kind of care you'd expect to take when handling an expensive wine or liquor you'll not go far wrong.
Before you know it you'll have a vape cabinet next to your drinks cabinet, and finding yourself organising social gatherings for the express purpose of discussing your latest e-juice blends. With a little time and a lot of taste-testing, you will become known as an authority on all things juicy. And it's so worth it.
Check out our enormous range of  e-liquids right here at The Electric Tobacconist. Browse by brand, flavour, nicotine strength, and even pg/vg ratio.