← Back
The Fascinating Story Behind the "Lindbergh Vapor Co"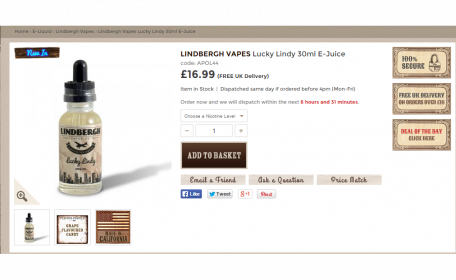 This week we took delivery of a new range of Max VG e-liquids, from California, USA. A few months ago when they had been sent to Electric Tobacconist Towers for sampling they really impressed the team, so we had decided to stock them in our rapidly-increasing "
Gourmet E-Juice
" range. The
Lindbergh Vapor Co
range comprises of three expertly hand-crafted flavours, each with an intriguing name. This intrigue led the team to looking up what it all meant, so here is a brief summary of the life of Charles Lindbergh, told through the names of the e-juice range he inspired:
Lucky Lindy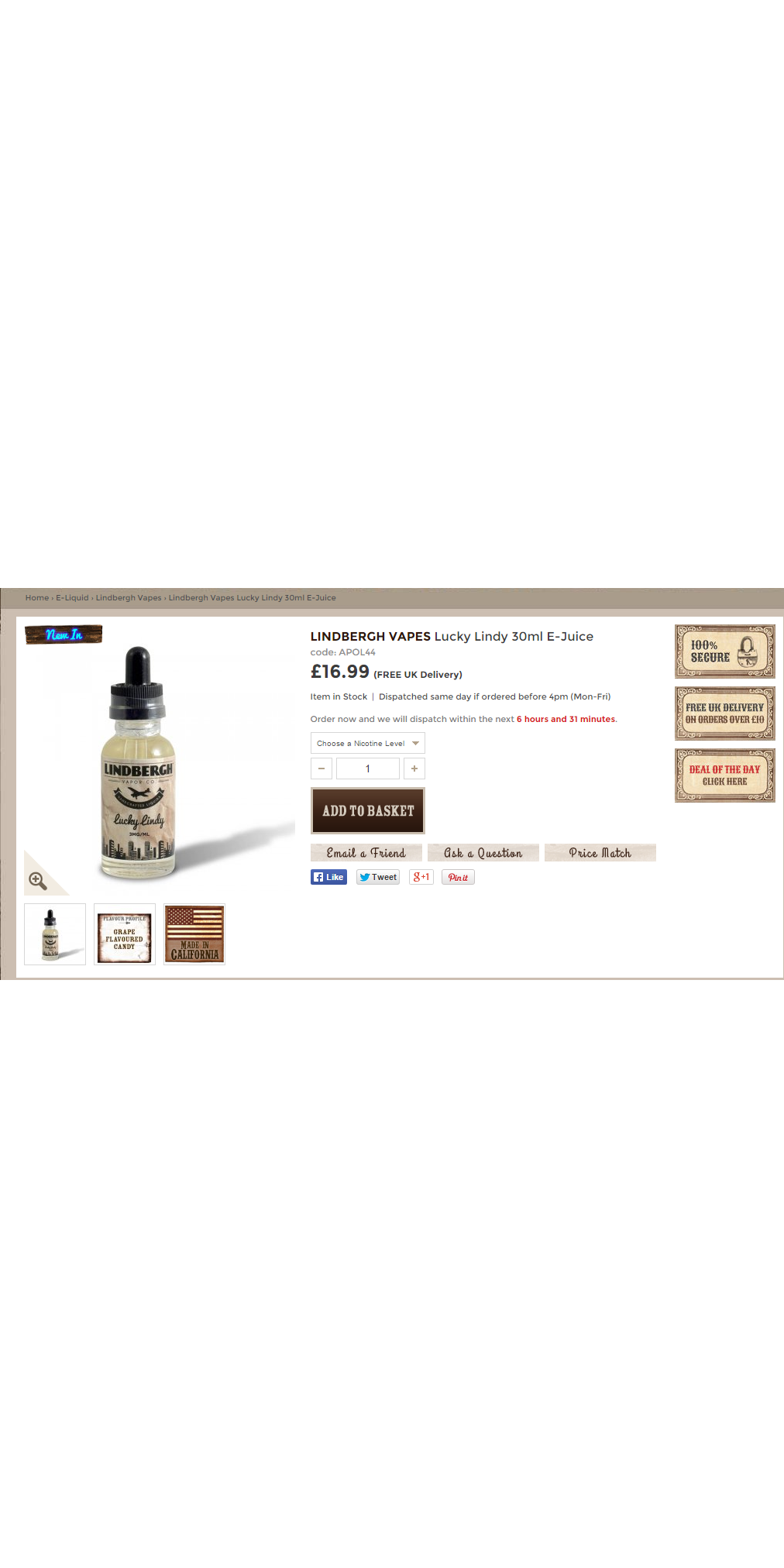 Charles Lindbergh (aka "Lucky Lindy") was an unknown US Air Mail pilot who in May 1927 shot to fame as a 25 year old when he flew non-stop from the Roosevelt Field in Garden City on New York's Long Island to Le Bourget Field in Paris. Lindbergh's life would never be the same again and indeed he would remain one of the most famous people in America for many years to come...
New York to Paris
Between May 21st and May 27th 1927 Lindbergh took up the challenge of Paris Hotelier Charles Orteig who had offered a $25,000 prize for anyone who could complete the challenge of travelling non-stop between New York and Paris by air (in either direction). Lindbergh had significantly less aviation experience than anyone else who had attempted the feat, but using a $15,000 bank loan, a $1,000 donation from his employers (US Mail) and a small amount of his own savings, he managed to finance the successful trip aboard his "Spirit of St Louis" aeroplane. Upon arrival in Paris, Lindbergh was mobbed by a crowd of up to 15,000 people who held him aloft in celebration.
Gone Baby Gone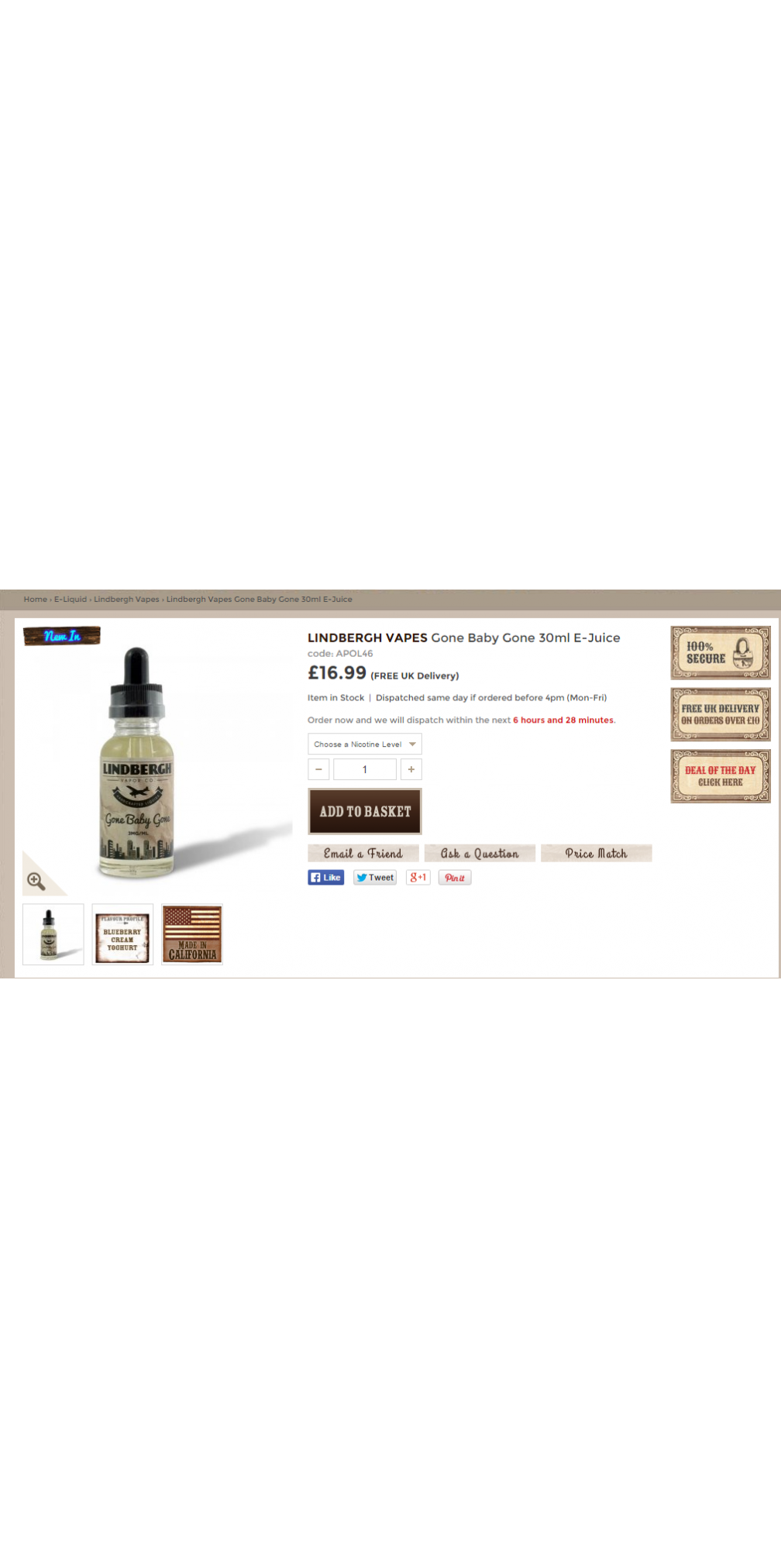 Having remained a very high profile personality, Charles Lindbergh's life took an astonishing twist when on the evening of March 1st 1932, his 20 month old son Charles Augustus Lindbergh, Jr. was abducted from the home Charles shared with his wife Anne Morrow. The abduction, from the second floor of their family home in East Amwell, New Jersey. The crime became known as "The Crime of the Century" and ended in tragedy when the body was found over two months later, on May 12, 1932, a short distance from the Lindberghs' home in neighbouring Hopewell Township. ****************************************************************************************** This is a sad but nevertheless fascinating tale. If you would like to share back-stories of any e-juice brands you know of, please do mention them in the comments section, and we'll be sure to check them out.