← Back
The Ultimate Guide to KangerTech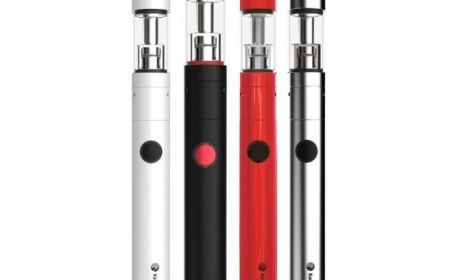 KangerTech is one of the most well-known e-cig brands of them all. It offers the best in quality and innovation, but just how suitable are KangerTech products for the beginner or intermediate vaper? However long you've been vaping, we show you the best e-cigarette for you.
Whether you're only just taking your first steps into the vaping world or are a seasoned pro, chances are you've heard of KangerTech. Also known as
Kanger
, this Chinese e-cigarette manufacturer was one of the first to get in the game, releasing their first piece of kit in 2007. Over the past ten years, they've grown exponentially and consistently deliver innovative new technology. But with so many e-cigarettes on offer, where should you start? We run through the best kits for you, regardless of where you are on your never-ending vaping journey.
For the Beginner Vaper: The KangerTech Top EVOD E-Cigarette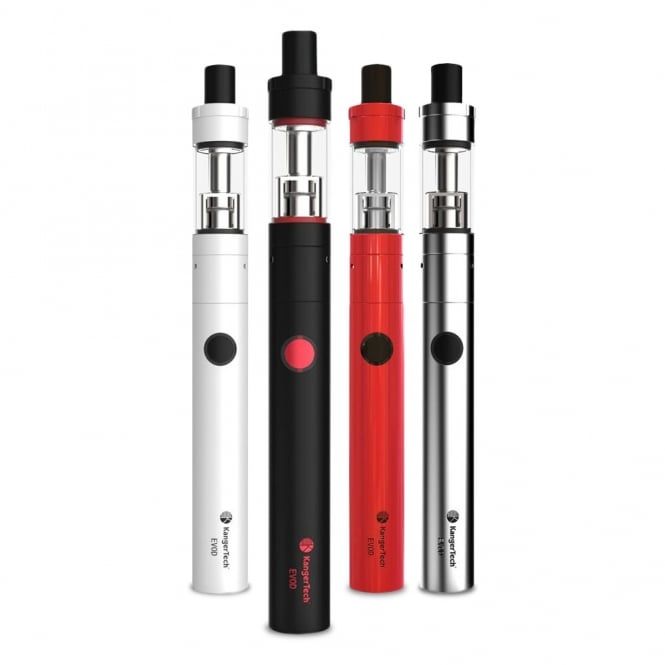 You may associate KangerTech with complex high-end devices, such as box mods requiring you to fiddle with settings and change coils. If you're a beginner, this might be out of your comfort zone. Fortunately,
KangerTech's Top EVOD
e-cigarette is the perfect piece of kit if you've never vaped before. The Top EVOD is an evolution of their much-loved EVOD device, testament to Kanger's ongoing commitment to delivering better products. This slim personal vaporiser, also known as a pen-style e-cigarette, boasts a simple one-button press operation; just hold it down and vape.
For the Intermediate Vaper: The KangerTech Subvod Starter Kit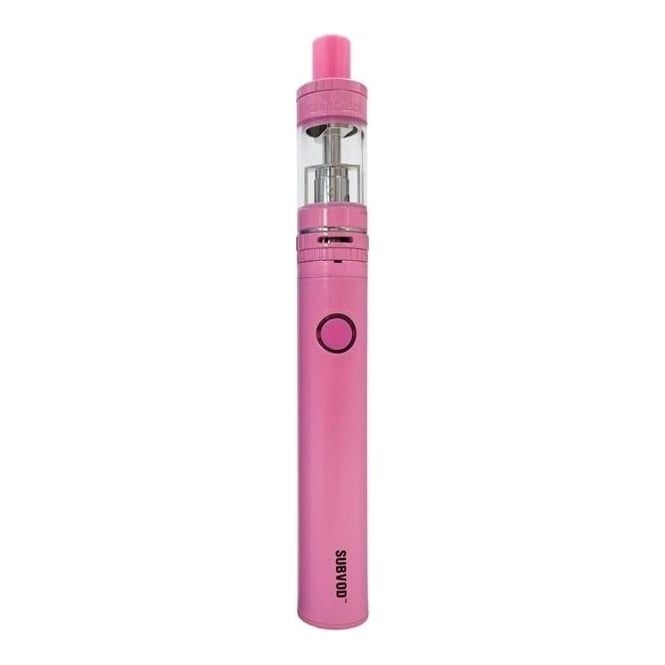 At first glance, the
KangerTech Subvod
looks remarkably similar to the Top EVOD. However, look closely and you'll see there are more than a few differences. While it may look slim and compact, this device is more than capable of competing with larger box mods suited to sub-Ohm vaping and packs a 3.2ml tank, which will last you longer between refills than the average e-cig.
Sub-Ohm vaping
uses low resistance coils — below one Ohm — to produce large, thick clouds of vapour. If you're looking for your first foray into sub-Ohm vaping, but don't want to mess around with voltage settings or feel that a box mod if too hefty for you, the KangerTech Subvod starter kit e-cigarette could be perfect. As always, when vaping with a sub-Ohming device, we recommend taking deep, straight-to-lung drags rather than mouth-to-lung vaping as you would smoke a traditional cigarette. This will avoid a hot vape. We also recommend you use an e-liquid with a lower amount of nicotine than you may be used to as more vapour means more nicotine per-puff. As a general rule of thumb, we suggest you cut your usual nicotine concentration by half.
For the Advanced Vaper: The KangerTech TopBox Nano Kit
For those looking for a more powerful mod than the Subvod, the TopBox Nano e-cigarette is an excellent alternative or upgrade. The Nano better resembles a traditional box mod, with a wider battery pack, but that doesn't mean it's a bulky device that will fill uncomfortable in the palm of your hand. On the contrary, the Nano is one of the slimmest box mods available but still packs a hefty punch of power. Unlike some box mods, it has a top filling mechanism, so to refill, you simply need to unscrew the mouthpiece and drip in your e-liquid, much like you would a pen-style e-cigarette. This negates having to unscrew the tank from your box mod. The KangerTech TopBox Nano also comes with
temperature control
, allowing you to control the temperature of your vape. Set a temperature for the coil not to exceed, and you're virtually guaranteed a smooth vape with no dry hits. Whether you're a mouth-to-lung vaper or a straight-to-lung sub-Ohm vaper, the Nano caters to all your needs, coming with 0.5 Ohm and 1.5 Ohm coil heads.
For the pro Vaper: The KangerTech Dripbox RDA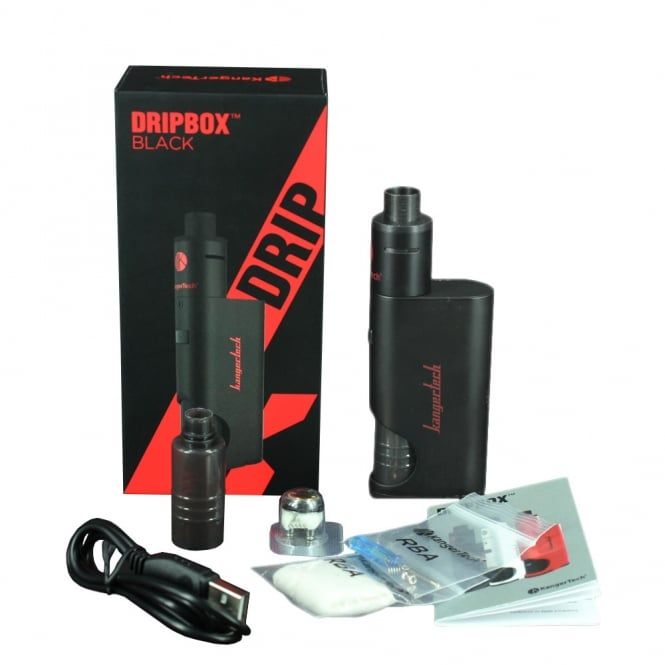 It has to be said: the
KangerTech Dripbox Kit
is for experienced vapers only. RDAs, or Rebuildable Dripping Atomizers, are a type of e-cigarette which traditionally has no tank (where the e-liquid is held). Instead, e-liquid is "dripped" directly onto the wick, allowing for a much better and more intense vape. However, this can be troublesome, as there's a more regular need to drip more e-liquid. The Dripbox solves this problem. Known as a
"squonk mod"
, this innovative device from Kanger includes a bottom feeding mechanism, allowing a bottle of e-liquid to be stored within the box mod itself. Whether you like to build your own coils or prefer to use pre-built, pre-wicked decks, the KangerTech Dripbox replacement coil pack has you covered. This allows you to switch out the entire deck (or head) once the wire has burnt or the cotton has become unusable, or replace the coil as and when you please. Whether you're a vaping novice or have been using e-cigarettes for years, as one of the most renowned and reputable e-cig brands, KangerTech could be what you're looking for.
Buy your KangerTech Kit today from Electric Tobacconist. Whether you're a new vaper or looking to upgrade to a better device, you'll find exactly what you need from the ET store. Get same day despatch when you order before 4pm!