← Back
Tips for Buying a Vape for the First Time in the UK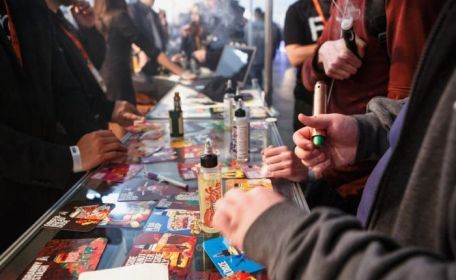 Before buying a vape for the first time in the UK, it helps to know what to look for.
If, like a growing number of people, you're interested in e-cigarettes and would like to try vaping, you've come to the right place. Here at Electric Tobacconist, we don't just sell a wide range of
vape gear
, exciting e-liquids and essential accessories, but we also provide news, features and advice via our popular blog!
We're always delighted to help anyone who's looking for information about starting vaping, especially if they're a long-time smoker who just hasn't managed to kick their unhealthy habit. Let's face it — it's no easy task giving up smoking for good and many people make multiple attempts before they do. Sadly, many others never manage it at all and tragically go on to develop conditions and diseases that either severely hamper their lives or kill them.
It doesn't have to be such a struggle. With e-cigarettes, you get all the nicotine you need and practically nothing else, except for great flavour. This is why vaping has become a
leading way to stop smoking
: in a stroke, you've eliminated all the
toxic chemicals
given off by burning tobacco and have drastically slashed your health risks. You can even gradually reduce the amount of nicotine in your vaping refills, so that you're eventually vaping purely for the flavour.
Buying a Vape for the First Time in the UK
If you're a smoker and you're looking to buy a vape for the first time in the UK, we advise starting with something you're familiar with. This means not opting for complex and expensive vape hardware that you may find frustratingly hard to use and eventually give up. A vaping starter kit is a great way to get going — something like a
Hoxton Classic Starter Kit
comes with what we call a
cigalike
— because it looks and feels just like a tobacco cigarette.
A straightforward vape like this includes a battery, a USB charger that you plug into a computer, and a cartomizer — a cartridge and atomiser combination that holds your e-liquid, which contains the nicotine and flavour. The tip of this cigalike has an LED light that glows when you draw on the device, which also gives a similar sensation to smoking a cigarette.
Another major consideration when buying a vape for the first time in the UK is the amount of nicotine in your e-liquid refills. If you're a heavy smoker, you'll want a high-strength nicotine refill, or else you won't get the hit you're used to and may not be satisfied. Casual smokers might want to opt for medium-strength e-liquid refills, while those who have never smoked, but just want to vape for the fruity, dessert and other flavours available, might be better off going for no-nicotine refills.
Savings and Saving Yourself from Trouble
Smokers who switch to vaping and find they can finally give up tobacco will experience an
improved health condition
fairly soon after stopping smoking. Their senses of taste and smell, long dulled by tobacco smoke, will quickly return and they will have more energy and a renewed vitality.
There will also be substantial financial savings, because everyone knows how expensive tobacco cigarettes are. Vaping is far cheaper by comparison — e-liquid refills can be bought for as little as a pound and, depending on how much you vape, can last for up to a week.
But just because you are now vaping instead of smoking, doesn't mean you can go out in public and do it anywhere you please. Always bear in mind that many people are still not familiar with vaping and, if you start doing it beside them, they might think you're smoking, which could land you in trouble. So be mindful of others, and happy vaping!
Get great
vaping starter kits
at the Electric Tobacconist online store now. You'll enjoy the best brands, at great prices, and free shipping around the UK on orders over £10.